Instant budgeting
with Autopilot.
Autopilot will do the hard work for you! Simply turn it on, assign your budget and your money will be organized automatically.
Join Douugh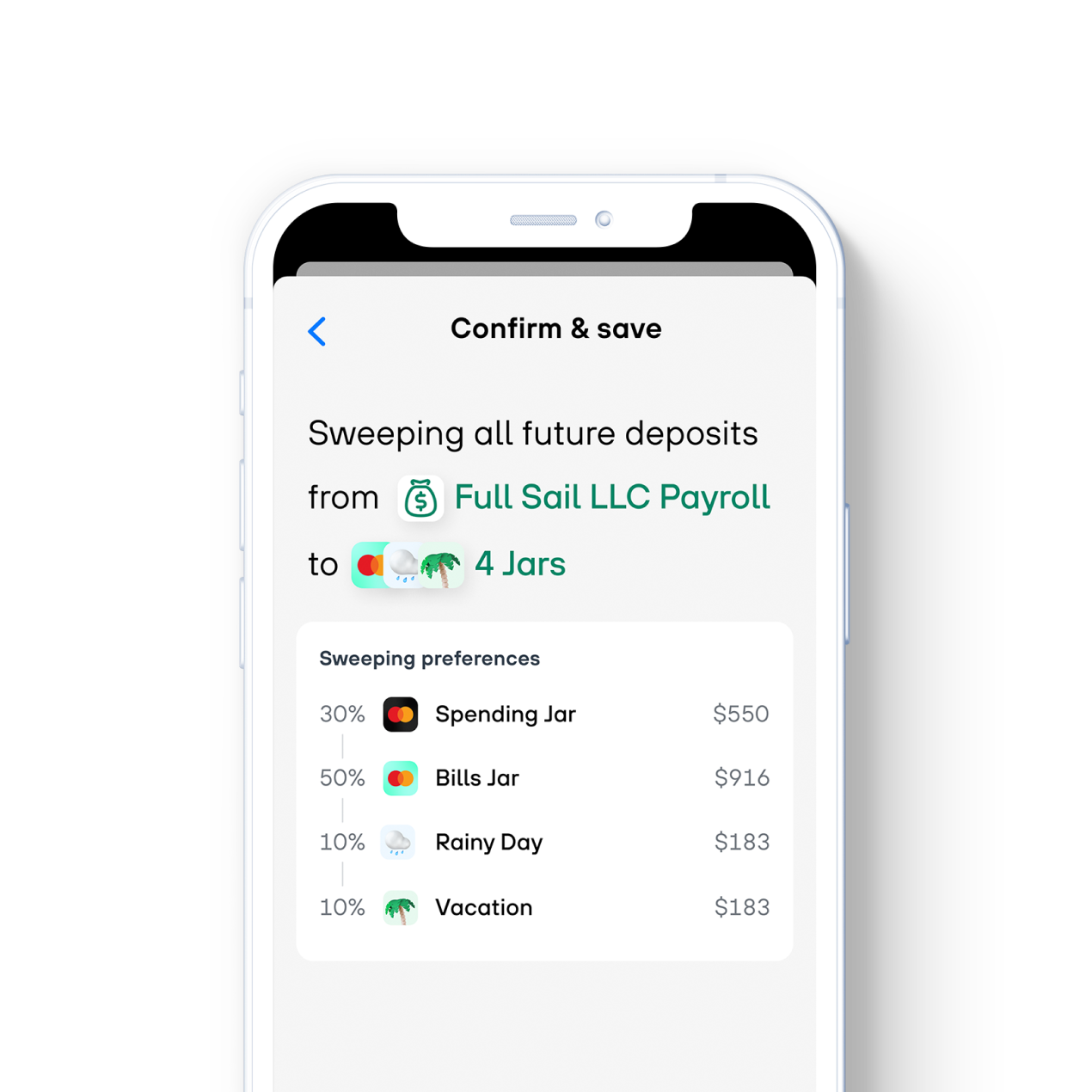 Powerful automation.
Do Less. Save More
Kick back and let Autopilot do all the hard work for you.
Stress free budgeting
No more hard to follow budgets or painful spreadsheets.
Spend with confidence
Worry less knowing you're spending within your means.
Safe & secure
Your deposits are FDIC insured up to $250,000.*
Autopilot on.
Hands off.
Your money on Autopilot
Autopilot is the heart of Douugh, allowing you to worry less about money and keep doing you.
Switch on Autopilot to instantly manage your budget the moment money enters your account - covering your bills, adding to your savings, and even growing your investments. Leaving you with a healthy remaining balance to live your life.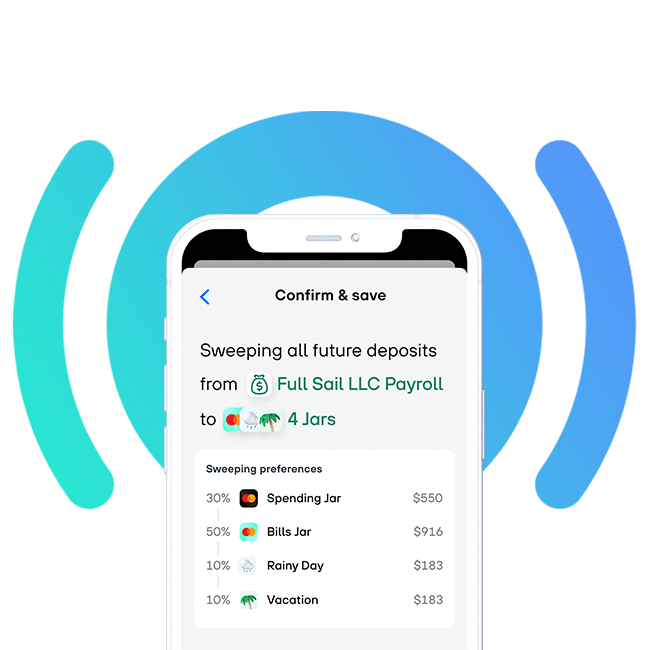 Instantly budget your money.
Whether money is transferred into your account via direct deposit or through services such as Venmo, PayPal, or CashApp - you can leave it to Autopilot to keep you on track.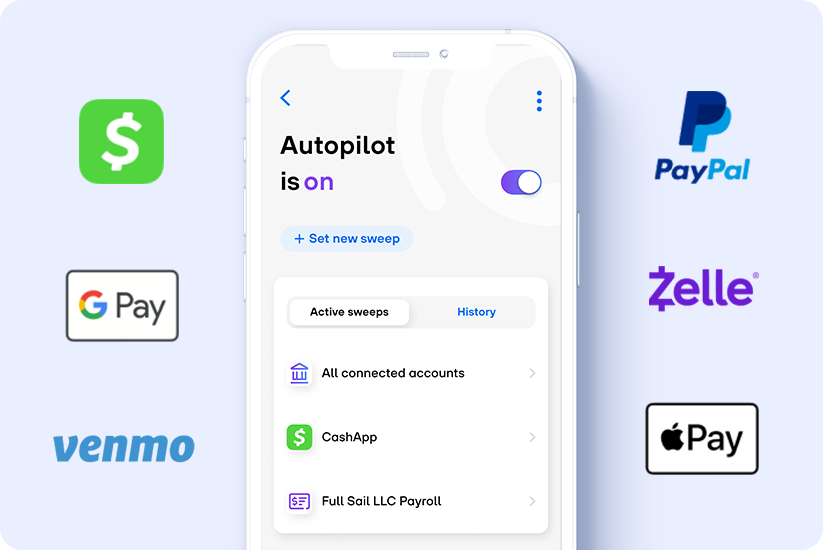 Leave the hard work to us.
Simply choose how much money you want to go towards your Bills, Stash and Grow Jars then Autopilot will automatically do the budgeting as soon as the money arrives.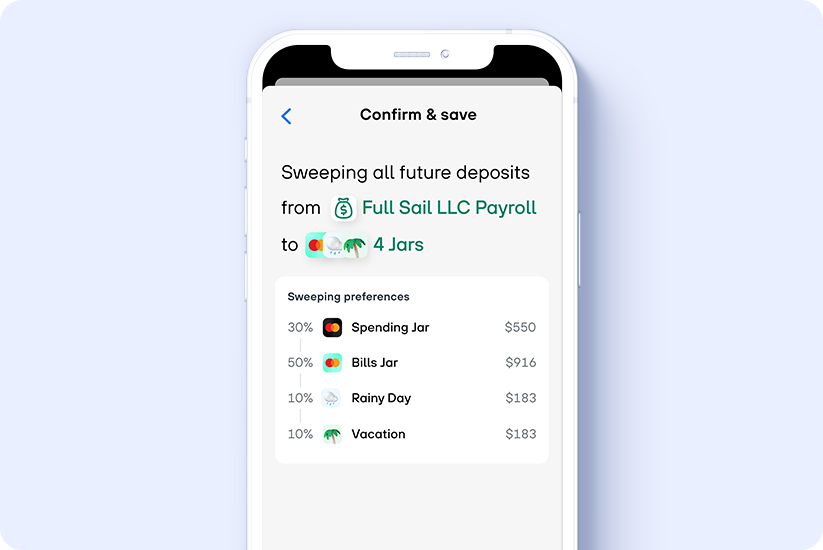 Got a side hustle?
Set individual budgets for multiple income types - Autopilot can even detect previous deposits in your account for you to assign budgets to.
Now that's smarter banking.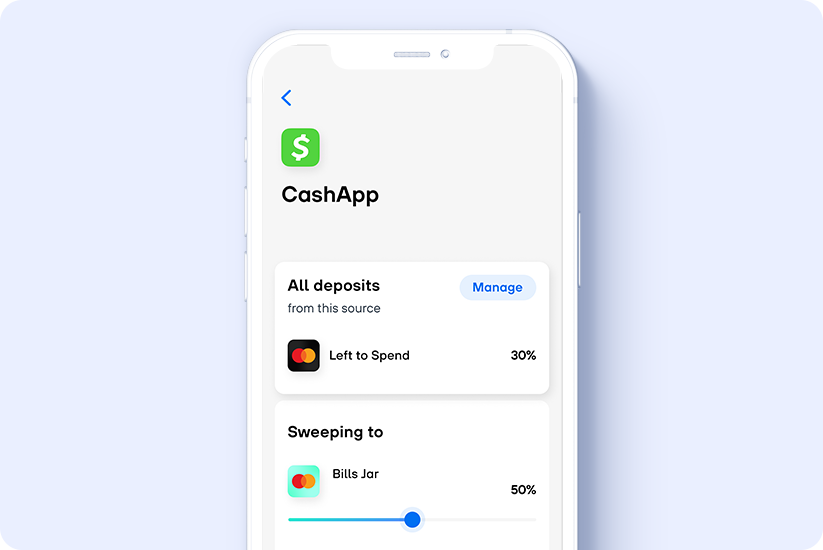 Roundup and save
Effortlessly save by rounding up every card purchase to the nearest dollar.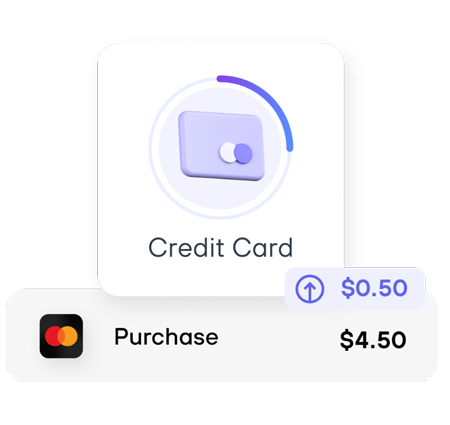 Set and forget!
Autopilot's features are designed to do all the boring work of budgeting for you. So you can spend confidently, save smarter, and invest easier - without needing to think about it.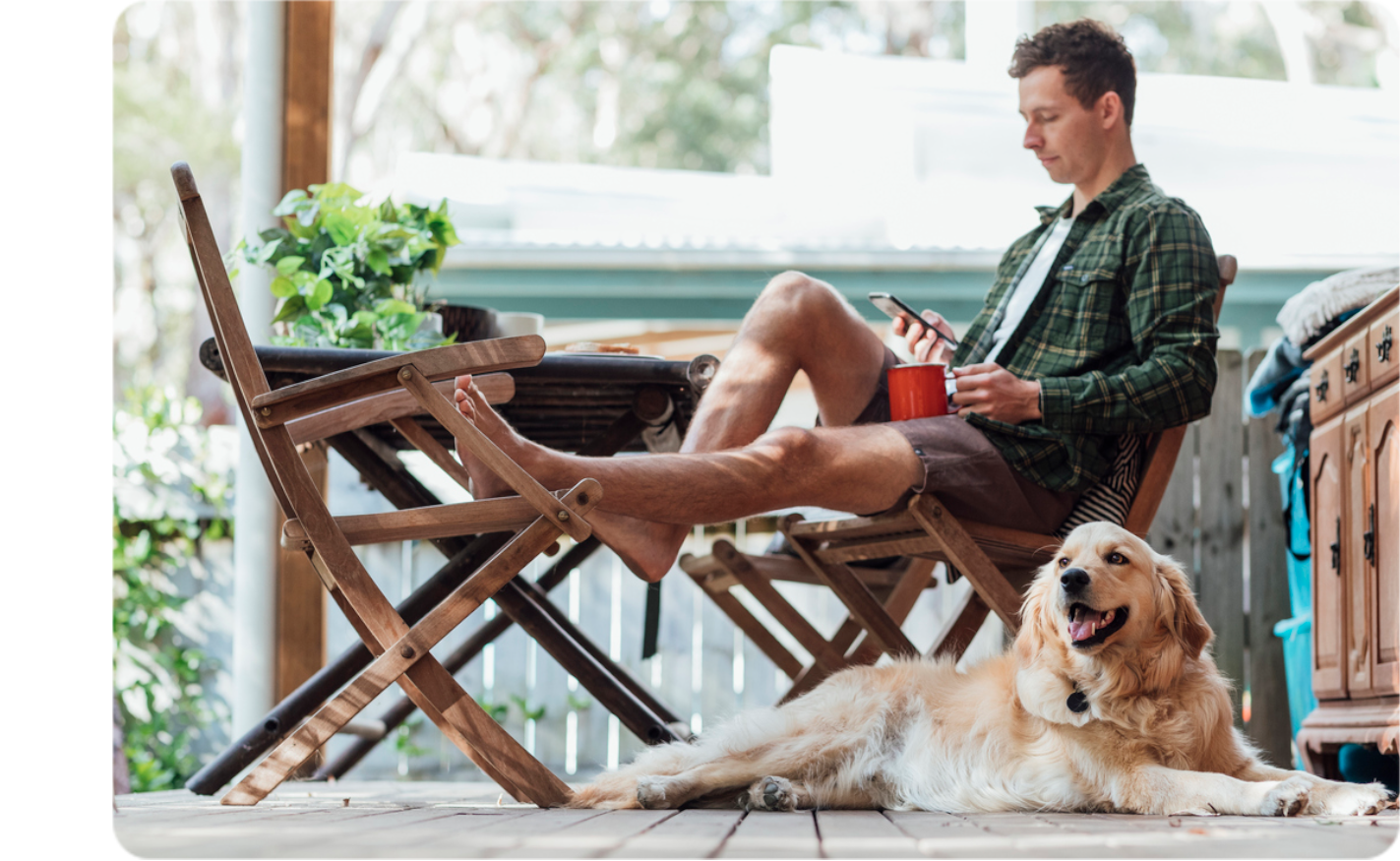 Autopilot is at the epicenter of living a financially healthier and less stressful life! It automatically manages and grows your money around the clock.
Join Douugh
Switch
on.
Transfer money into your Douugh account
Switch on Autopilot in seconds
Sit back and let autopilot take the wheel
Join Douugh
Your bank deposits are FDIC insured up to $250,000.*
Spend with confidence everywhere Mastercard® Debit is accepted.
Connect to Apple Wallet, Google Pay, Samsung Pay, PayPal, and Venmo.
Access to fee-free cash withdrawals at 37,000+ MoneyPass ATMs.
Visualize your financial fitness
Pulse gives you a realtime read on your financial fitness. Visualize how you're tracking with a holistic snapshot of all of your finances in one easy to read dashboard.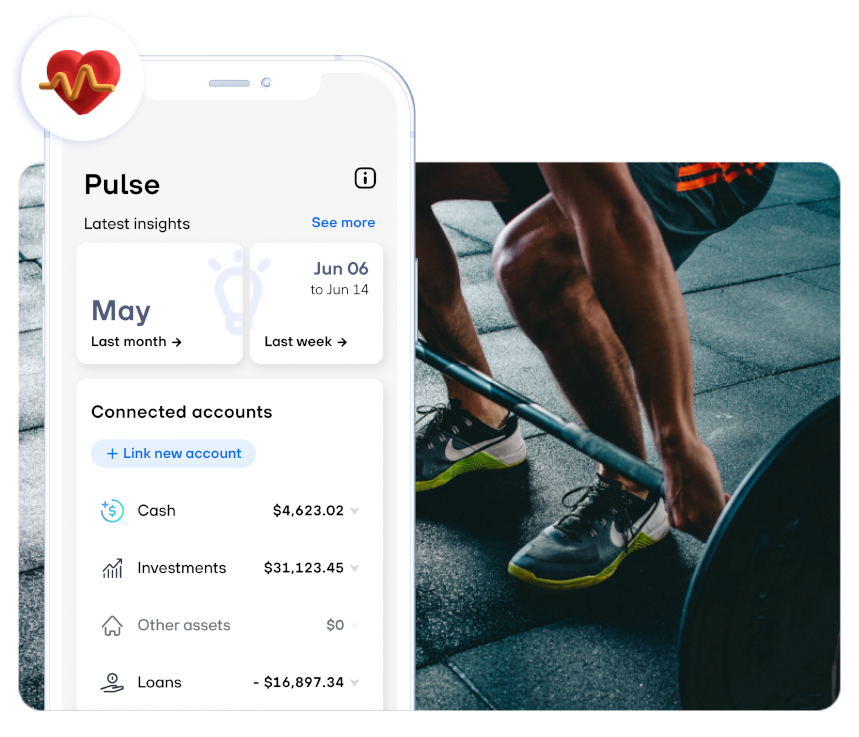 Under the hood.
Our technicians call it machine learning, autonomy algorithms and a recommendation engine. But you can just call it Autopilot.
Want to know the science behind it?
Machine learning
Machine learning is at the heart of Autopilot. Using trained models we have been able to simulate financial management decisions, usually performed by you. Our budgeting model detects, tracks, and predicts income and outgoing bill transactions to calculate optional budgeting requirements, fancy!
Here's where it gets slightly technical, using categorization models we analyze transactions to reconcile them with commonly used merchants. Our prediction modeling takes in spending transactions to evaluate patterns, detect anomalies, and forecast financial status.
Each of our machine learning models has been designed with a specific task in mind. We've made sure that this design supports scalability and the flexibility to improve our accuracy over time.
Autonomy algorithms
Autonomy Algorithms helps customers with mundane tasks such as cash flow management by making real-time decisions on behalf of yourself. Research shows humans tend to make decisions based on a set of predictable conscious patterns. We want to help users have more free time and mental capacity by automatically 'sweeping' (making authorized transfers) on behalf of the user for normal events such as budgeting per pay cycle and bill provisioning. Money management, cash flow maintenance, and debt repayment will form the core of Autopilot and are the cornerstones to achieving financial wellness.
Recommendation engine
We want to provide our customers with optimal recommendations that are tailored to their core financial needs and savings goals. This powerful tool assists with decision making and creating positive and sustainable habits. The engine will also provide suggestions for the most suitable wealth investment portfolio based on the user's financial status, spending patterns, and risk tolerance.
This is just
the beginning.
We're building a fully automated app for your money, continuously adding new features to provide guidance and help you get ahead.
Increased automation

Credit score monitoring

Crypto Investing

Credit Jar
Have any questions?
Why should I put my money on Autopilot?
Automating your money management will ultimately get you to your goals faster, and is the most effective way to living financially healthier.
Making savings, paying bills, and investing a habit is now an easy one to maintain. It's knowing that you are always saving, every payday.
By building a fully autonomous app, we continue to make features accessible to more and more people who are in need of financial guidance and assistance, so they can become financially healthier.
How do I set up Autopilot?
To set up your Autopilot, you will first need to set up your direct deposit with your employer. Follow these easy steps below to pay your salary into your Douugh account! 
Tap on See more on the Spending Jar section.

Select + Add Money.

Select Direct deposit. You will find a pre-filled form for you that your employer might require. If they do not require this, you can provide them your Account and Routing numbers. 
Once you get paid and your salary deposit is detected by Douugh, you will receive a message in the app to set up Autopilot. 
On the Autopilot screen, you will find all of your Douugh accounts beautifully laid out. Simply drag your finger on the blue ball to adjust how much money you would like to have swept into each of your Savings Jars when you get paid. We're recommending the 50-30-20 split so you can easily sort your salary between paying your bills, savings, and splurging. But you can adjust Autopilot to suit your goals at any time!
After you have finished your paycheck transfers allocation, select Save changes and switch on the toggle located at the top right of the screen so it shows purple! 

Why do you need my Social Security Number?
Douugh is required to collect specific information from you in order to verify your identity and ultimately set up a Checking Account for you. Douugh needs to comply with regulatory requirements from The Financial Crimes Enforcement Network to prevent fraud.
Please be assured that Douugh takes the security of your personal information very seriously. We use the latest encryption technology to keep your information safe.
Is Douugh safe?
Yes, Douugh is extremely safe and secure. We use state-of-the-art security measures. Your personal information is anonymized, encrypted, and securely stored.

All the funds in your account with Douugh are held by our partner bank, Choice Financial, Members FDIC. They're insured to at least the FDIC maximum, which is currently $250,000.
Is Douugh a bank?
Not exactly. We are a tech company, not a bank!
We are proud to say we are a technology company, pioneering a new business model focused on helping our customers live financially healthier lives, not getting them into more debt.
Our banking services and Douugh Mastercard® debit cards are provided by our amazing partner bank, Choice Financial Group. Choice is a member of the FDIC and insures your deposits up to at least $250,000.
At Douugh, we are changing your relationship with money for the better and helping you create healthier habits. Douugh shows you how you're spending and where to cut back, making sure you're always in control, living within your means, and saving for the future.
We're all about you (hence the extra 'U' in Douugh - corny right?). We want our community of awesome users to better themselves every week, month, and year - so you can live and enjoy the now and let us worry about the rest!