Douugh Wealth Investment Outlook - Edition Four
Welcome to Douugh's Investment Outlook, our regular exploration of key topics that influence our approach to investing.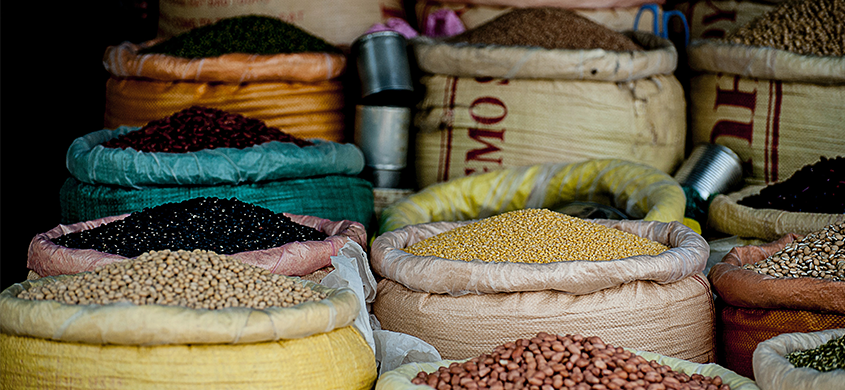 Given the increasing inflationary pressure we discussed in edition 3, this edition will cover the issues of Stagflation along with the "green lining" of the Russian/Ukraine war.
Protecting Your Portfolio From Stagflation
The declining odds of a swift resolution in the Ukraine/Russia conflict are causing Stagflation ripples. Commodity prices have begun to increase, especially fertilizer, energy, and food. As a result, the World Bank is forecasting a 50% rise in energy prices this year1. In addition, the United Nations announced that its FAO Food Price Index (which tracks monthly changes in international prices of commonly-traded food commodities) averaged 159.3 points in March2, which is up 12.6% from February, the highest it's been since they began tracking in 1990. It's also 33.6% higher than last March, resulting in the largest commodity shock since the 1970s.
The New York Fed's Empire State business index (a gauge of economic activity in the state) best displays these impacts, as it dropped to -11.6, far away from its anticipated drop to 173. Data shows a decline in new orders, with shipments falling at a pace unseen since early in the pandemic. Delivery times are lengthening, pointing towards a slowing economy.
Ongoing inflation coupled with slow growth raises the risk of Stagflation. Stagflation is typically triggered by a "supply shock" - in this case, the Russian/Ukraine war complicating existing supply issues from the Pandemic - and occurs when high inflation coincides with low economic growth, which has not been seen in the US since the 1970s. 
"Stagflation is unambiguously harmful to the economy, as high inflation and inflation uncertainty distort investment decisions. It is also damaging to-fixed income markets, as rising interest rates push bond prices lower and depress equity valuations."4
To help protect your portfolio against the negative impacts of Stagflation, we have reallocated your portfolio out of stocks. We continue to allocate investments to Treasury Inflation-Protected Securities (TIPS) and U.S. Treasury Floating Rate Bonds. Historically, TIPS and floating rate Treasury bonds have performed well during some inflationary periods. 
This aims to protect your investments from downside risk associated with the increasingly volatile equities markets while generating returns from Interest Rate and Inflation-linked instruments.  This approach can further enable Douugh Wealth's investment team to re-enter the equities market at a point when share prices are predicted to stabilize and increase. 
The 'green lining' of the Russian/Ukraine war. 
Russia's invasion of Ukraine has caused a spike in energy prices but may prompt an accelerated long-term shift towards sustainable energy. The increase in oil and gas prices has forced many countries to reconsider energy security, especially their reliance on fossil fuels from Russia. For example, the German government is proposing to increase renewable energy sources from around 40% today to 100% by 2035, 5 years earlier than planned. The war will reframe the green energy debate as a climate change issue and an issue of national security. We believe this reframing will help depoliticize clean energy in the West, with both private and public investments expected to follow. Data supports this as renewable energy funds saw about $642 million in inflows in March. Investors are returning to clean energy stocks as the need for domestic clean energy becomes apparent.
Portfolio Allocation - Timing the Market 
Often described as a fool's errand, Douugh Wealth investment team utilizes a quantitative tactical asset allocation strategy to determine the appropriate mix of investment types for each of our portfolios. 
This approach involves establishing a baseline mix of investments across asset classes and then actively adjusting the weightings of each asset class based on market cycles and valuations. 
Currently, our portfolios have the following characteristics:
No allocation to the U.S. developed and/or emerging market stocks

Specific allocation to Treasury Inflation-Protected Securities

Specific allocation to Floating Rate Treasury Bonds
Douugh Wealth's investment team will require two key factors to move positions back into stocks. This will likely be when markets gain comfort on the path of long-term rate rises with the primary indicator being the twelve-month absolute momentum of equity markets. Once the twelve-month total momentum of equity markets displays a positive signal, we will re-establish your portfolio's equity.  
Ultimately, our tactical allocation strategy aims to generate superior risk-adjusted returns while mitigating risk as much as possible. We continue to monitor market trends and portfolio holdings in your account.
1 Commodity Markets Outlook April 2022 - World Bank Group.
2 Food and Agriculture Organization of the United Nations - May FAO Food Price Index.
3 Empire State Manufacturing Survey.
4  Richard J. DeKaser, executive vice president and chief corporate economist  at Wells Fargo & Co.
The preceding commentary is not a recommendation to buy, sell, or hold security. Past performance does not guarantee future results. All investments carry a risk of loss, including loss of principal. Douugh Wealth does not affiliate third-party material linked herein or suggest an affiliation with any third-party cited herein.