One of the easiest ways to do this, is setting aside money for what's important each month. You know, those key things in life.. Like rent/mortgage payments, utility bills, that next vacation (or coffee….).
Jars allow you to easily view and manage your money, while also setting goals to help you save for what's most important to you. Then, we help you along the way with positive notifications, to ensure you stay on track and reach these goals.
Jars are a key part of Douugh's long term vision to help separate out your income into your bills, rainy day buffer, regular savings and your safe to spend.
This is our way of ensuring you're always living within your means and saving for your future.
Everyone has things they need (or want) to set aside money for.
'Ever thought, oh man, I should start putting money aside for that!!' - Well, welcome to Jars!
It's easier than ever to set up individual Jars for the things that matter - no calling your bank to create additional checking accounts, that they charge monthly fees for.
The holidays are coming up - that Xmas Jar is perfect to start getting prepared for presents, food, decorations or just more pie!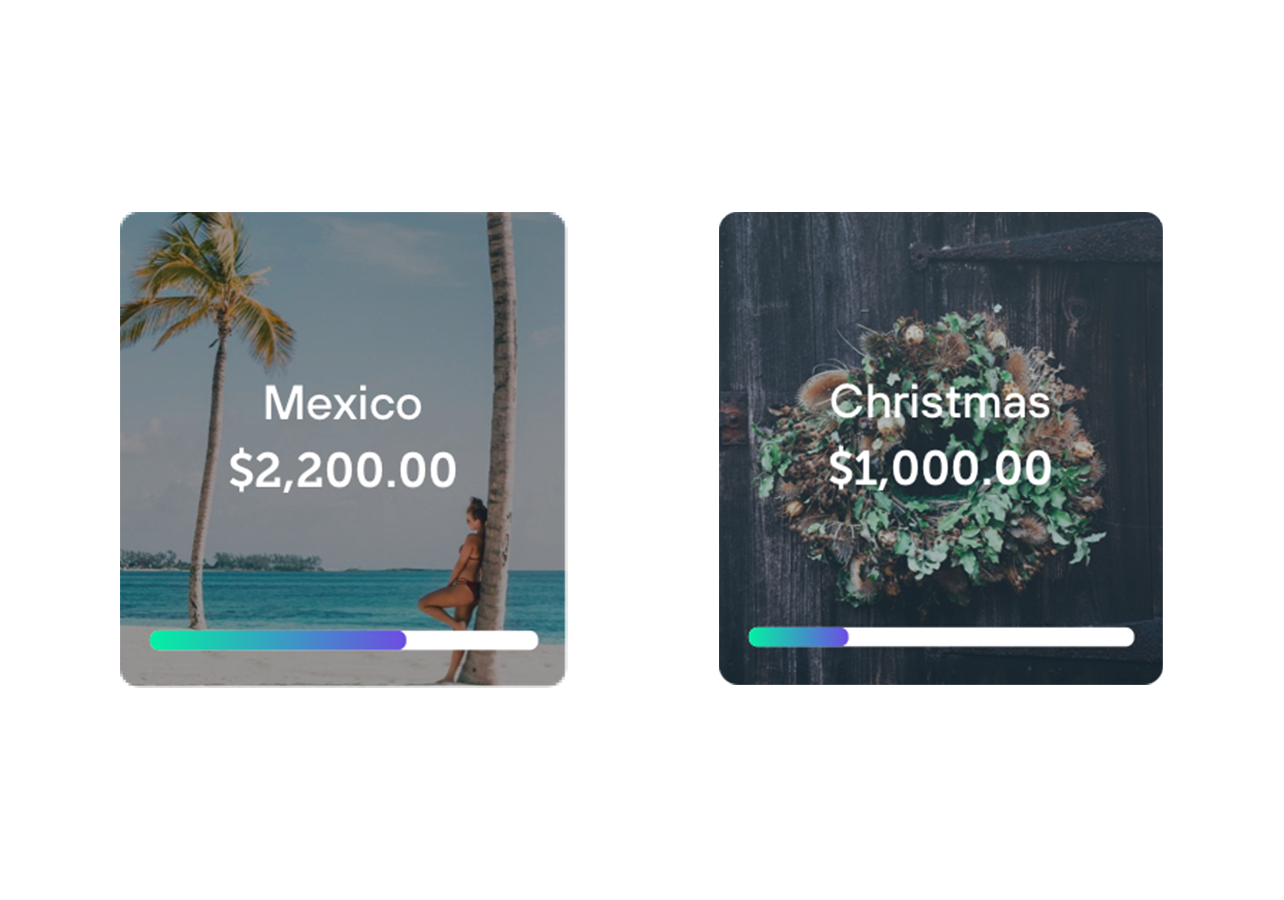 Want to start planning for that next vacation? Done!
We'll keep you updated on your progress and make sure you stay on track to help you reach your goals.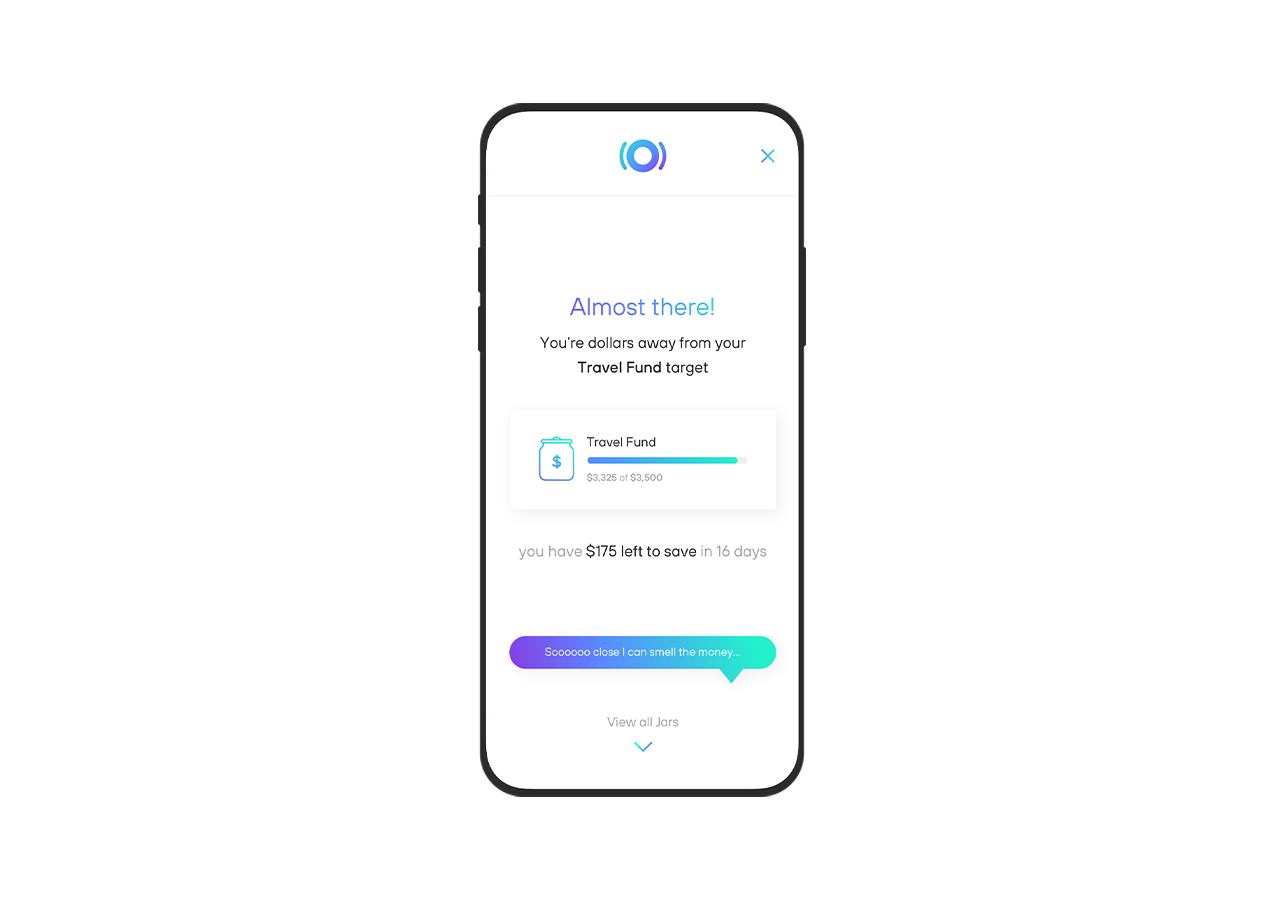 As we learn more about you, we'll help you set up Jars for your main expenses - like utilities and rent, or payments you want to keep separate from your everyday spending account (to make sure it's tucked away and safe from being spent).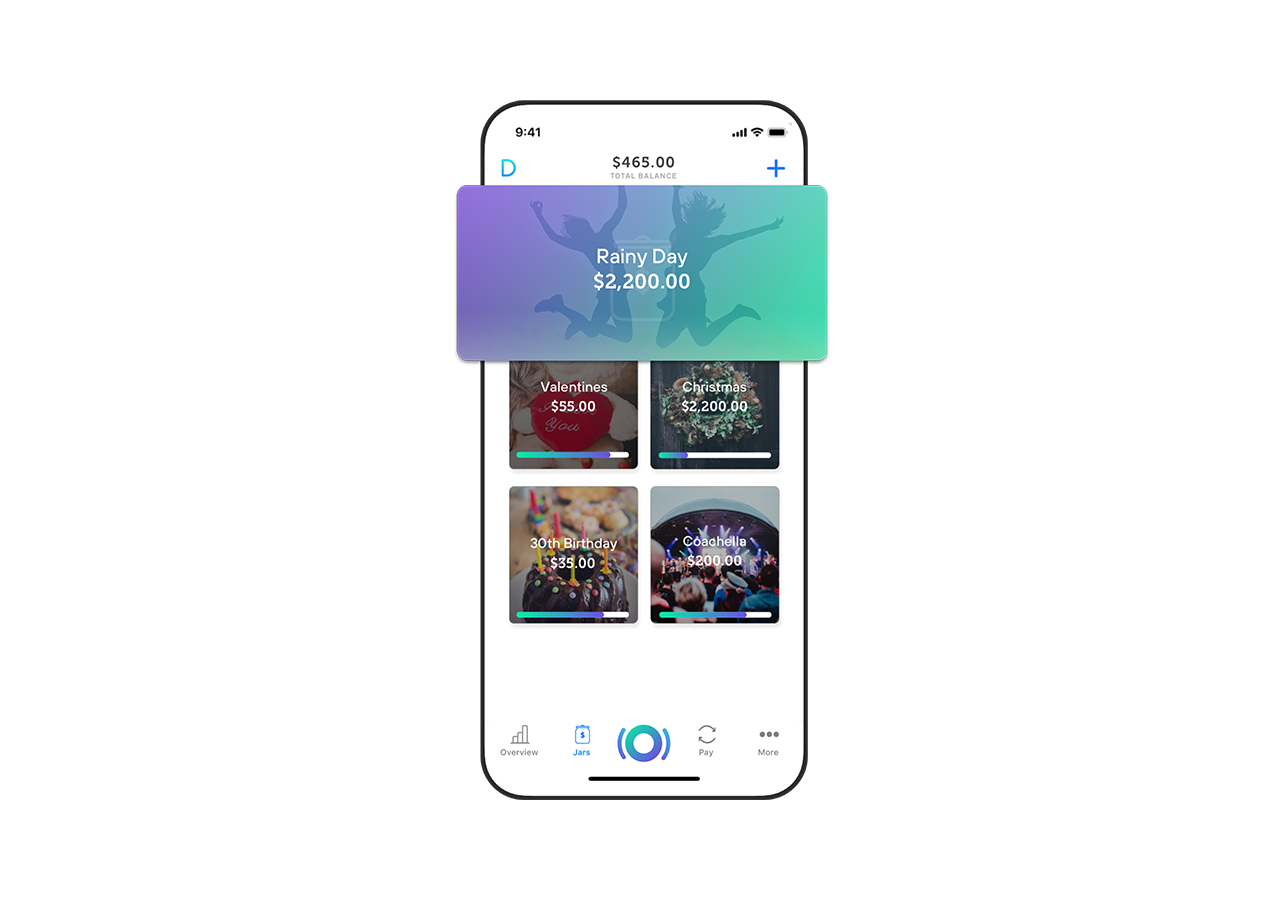 We also give everyone a Rainy Day Jar to help you always be prepared for life's unexpected expenses, helping to stash away spare change for when you need it most (so you don't need to reach for that credit card).
This is all part of our plan to help you live financially stress-free and healthy! Douugh style.
Although right now Jars don't pay interest on your money, we are working on bringing you this and more to maximize your savings even further.