A Jar just for your bills.
By separating your bills and rent into their own Jar, you'll rest easy knowing you've got enough cash set aside to cover them.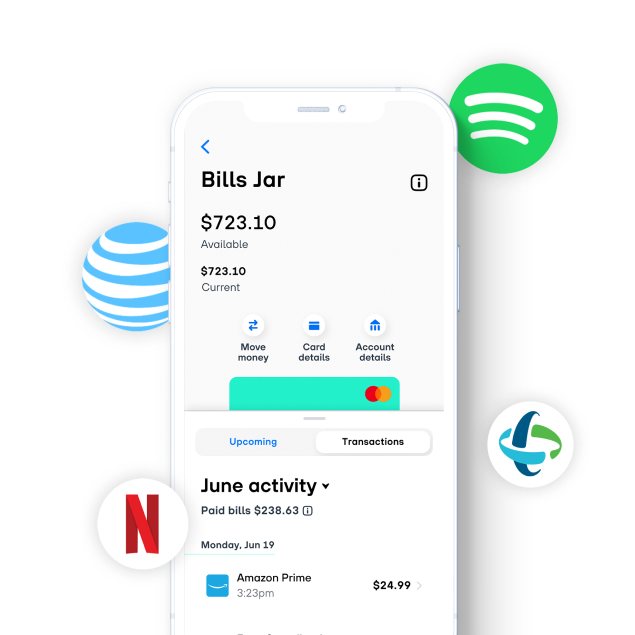 Easily track & pay bills.
View and pay all your bills and rent directly from your dedicated Bills Jar in seconds - no hassle!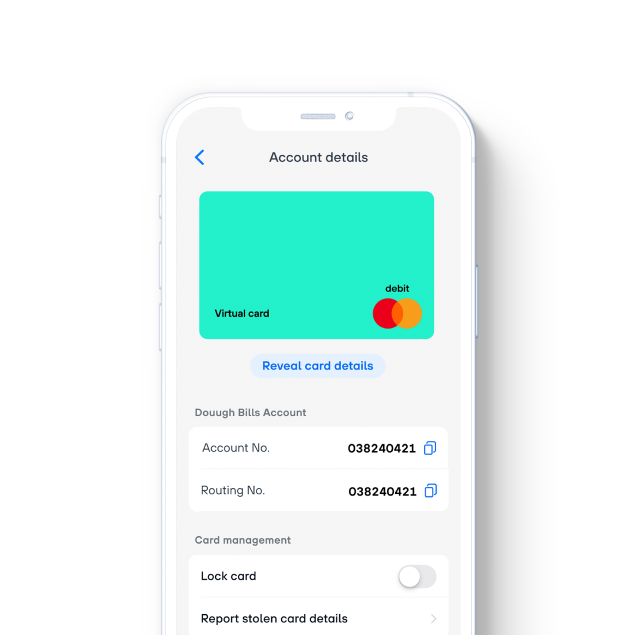 Helpful bill reminders.
We'll keep you updated on upcoming payments to make sure there's enough money in your Jar to cover them. Plus we'll give you a heads-up once they've been paid.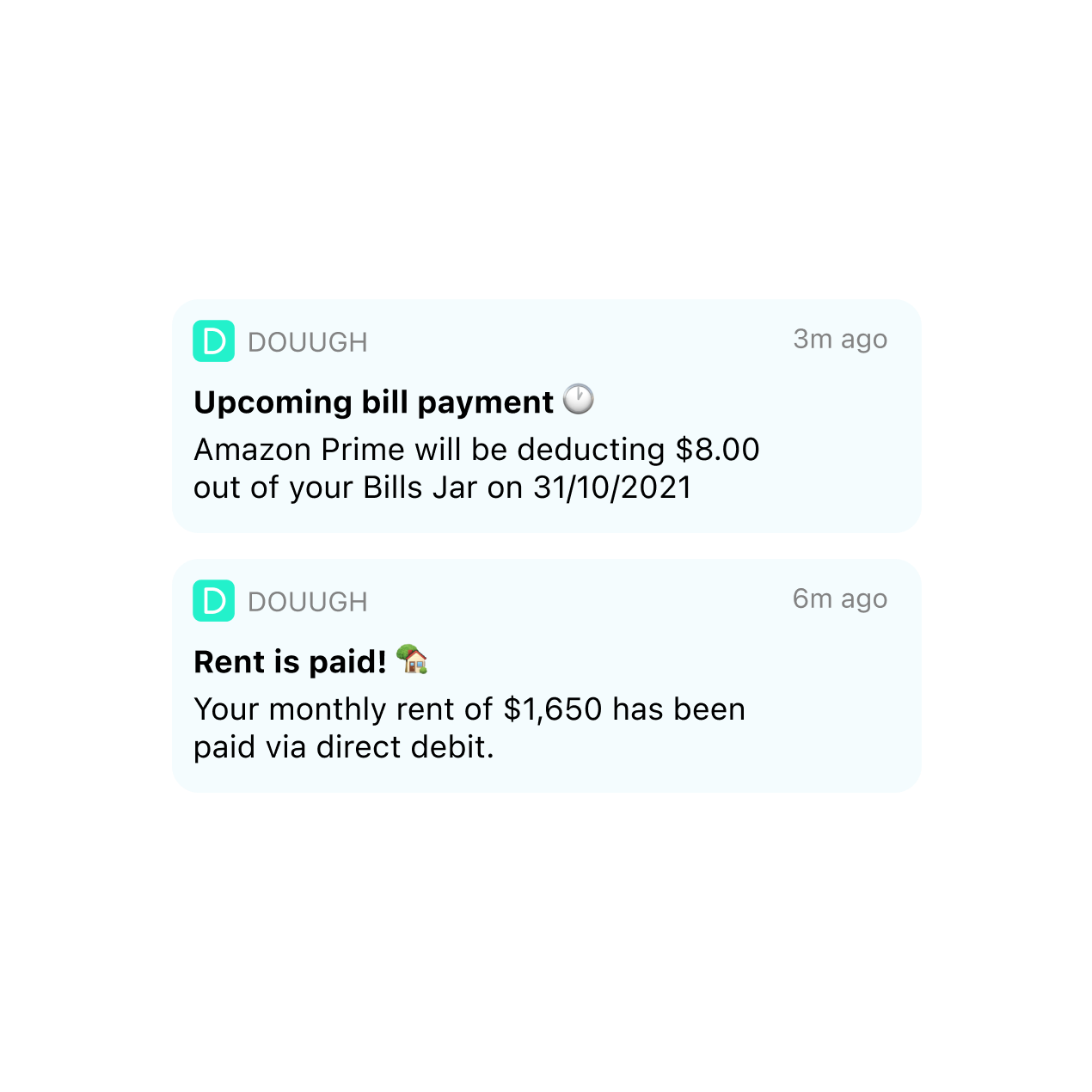 Your bills on Autopilot.
Automatically allocate your deposits into your Bills, Savings and Invest Jars. It's the easiest way to budget.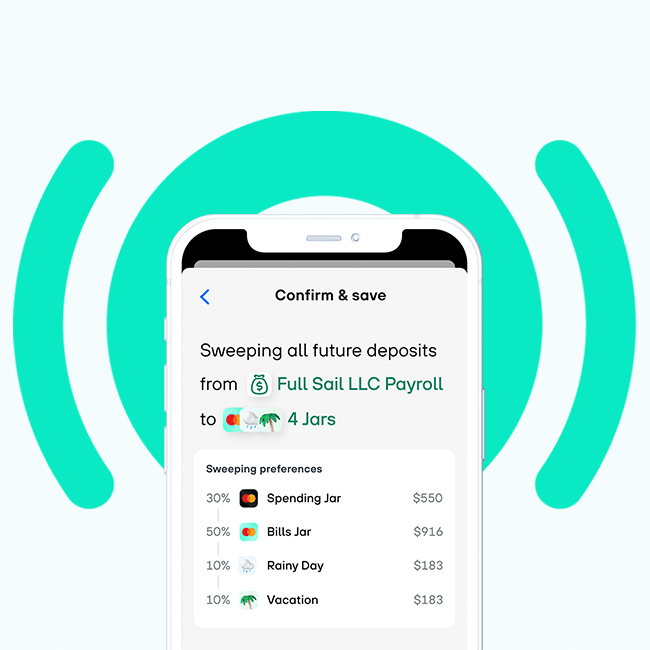 Your bank deposits are FDIC insured up to $250,000.*
Pay with confidence everywhere Mastercard® Debit is accepted.
A separate virtual card just for paying your bills.