Morning Toast March 23rd
All birds, no carbon | US rates rise again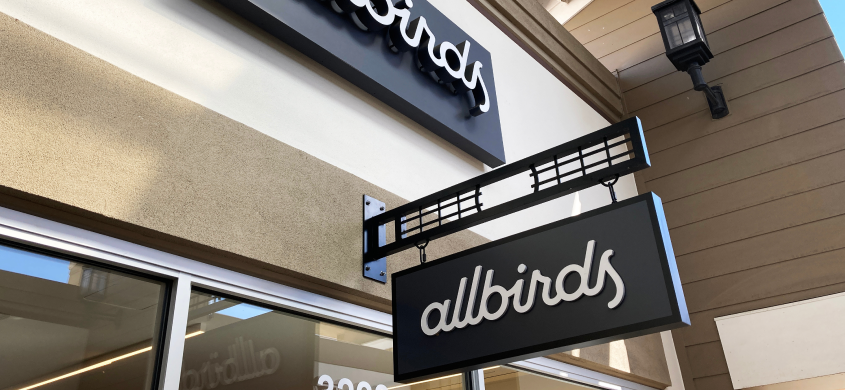 Highlights
Stocks rose for the second straight day as the general nervousness around a banking crisis began to fade away and then the Fed happened - sending a few banking stocks like First Republic (-15.5%) & Pacwest Bancorp (-17.1%) down.  
Chair Jerome Powell was in the hot seat yesterday as he made an interest-rate decision with global ramifications. The Fed needed to decide whether to continue raising interest rates to combat still-soaring inflation or hit the brakes to ease the pressure building on banks. Powell's decision will influence how central bankers worldwide approach monetary policy in this dicey moment.
Fed policymakers decided overnight to lift rates and signalled a peak was near. However, Powell then told reporters that policymakers "just don't" see rate cuts this year and in fact, they were prepared to lift rates higher than expected if necessary.
Powell also said the banking system was sound and depositors' savings were safe. 
In Congressional testimony as Powell was speaking, U.S. Treasury secretary Janet Yellen said the U.S. government was not considering blanket insurance for deposits. "It's important to be clear: Shareholders and debt holders of the failed banks are not being protected by the government," Yellen said at a hearing before a Senate subcommittee.
Quote of the Day
"The most important quality for an investor is temperament, not intellect."
— Warren Buffett, CEO of Berkshire Hathaway
Stock Spotlight

In the increasingly high-stakes race to release advanced AI tech and with nearly weekly announcements of a company using OpenAI (who power ChatGPT), Google has been surprisingly slow in this race.
Yesterday, Google began rolling out its chatbot, Bard, to select U.S. and U.K. users and plans to open it up to more people going forward.
Like its AI competitor ChatGPT, Bard can answer your questions in a humanlike, conversational tone. But Google, which has rolled out its AI tech more methodically than rival Microsoft, is stressing that Bard is still an "early experiment" and wants users to play around with it so the company can learn what needs to be fixed.
One thing users will definitely encounter is blatantly wrong information. So to cover itself, Google has included a warning in the main text box: "Bard may display inaccurate or offensive information that doesn't represent Google's views." In fact, the entire Bard experience has more disclaimers than a white-water rafting trip, highlighting Google's "use at your own risk" approach.
Google is pitching Bard to complement its search business—not a replacement. As the dominant leader in search, Google must be careful with how it deploys AI: It can't cannibalize search's business model, but it also can't allow the competition to disrupt search, either.
Sustainability News

With its new shoe, Allbirds makes the case that zero-carbon is more than a pipe dream for fashion.
In the wake of a disappointing end to its first 18 months as a publicly traded company, the maker of San Francisco's favourite footwear, Allbirds, is launching a new product.
And it's got a tagline the company hopes will resonate with shoppers, who it says are young and environmentally conscious: "The world's first net zero carbon shoe."
While carbon reduction is undeniably a powerful vision for fashion, it's a claim that commonly includes carbon-credit purchases and the G-word (greenwashing). But Allbirds said its reimagining business as usual in the apparel industry, and has achieved a zero-carbon footprint with its new shoe, the "M0.0NSHOT."
According to Allbirds, M0.0NSHOT was achieved without carbon offsets and instead uses carbon-negative materials, including those Allbirds invented itself. So while packaging and shipping the shoe will emit carbon, the product's net carbon output balances to zero.
It's a move that CEO Tim Brown said was made possible by the company's relatively small size and the flexibility of its supply chain, and that Allbirds hopes will put it at the forefront of a fundamental change in footwear design and production.
Douugh, did you know?

Bear vs. Bull Market
When the stock market falls by 20% for a prolonged period of time, it's called a Bear Market. Whilst 20% is the threshold, Bear Markets can often plummet much deeper than that, baiting investors with the occasional "relief rally," as it continues its general trend downward over time.
During these times investors' are often possessed by pessimism - expecting the worst, whilst maintaining a low confidence in the market.
It's not all doom and gloom though. The Bear Market typically ends when investors begin to buy attractively priced stocks, essentially bottoming out the market. From there, it only goes up.
When the stock market increases by 20% for a prolonged period of time from its previous low, it's called a Bull Market. They're generally a good thing for investors, especially those who bought during the low, and are characterised by optimistic attitudes, investor confidence and expectations that strong results should continue.
Just like a bull, they can be difficult to predict and are typically only recognized once they've happened. So if you're thinking of timing the market or jumping on the highs of the Bull, by the time it officially swings around, it just might be too late.
Investing involves risk. You aren't guaranteed to make money, and you might lose the money you start with.
Douugh Australia Pty Ltd ABN 76 617 000 138 operates under Douugh Australia Pty Ltd AFS License No. 500063. Although we endeavour to ensure the accuracy of information we provide, we do not accept responsibility of liability for any errors or from any loss from its use. Any information provided is general advice only and has been prepared without considering your objectives, financial situation or needs. We don't provide personalised advice or recommendations. Before making any investment decision you should consider whether it is appropriate for your situation and seek appropriate taxation and legal advice. For more details, see our FSG, Terms of Service and other disclosures.
Stay informed with the
Morning Toast
Save time with curated and delivered financial news and insights.