Morning Toast 11th July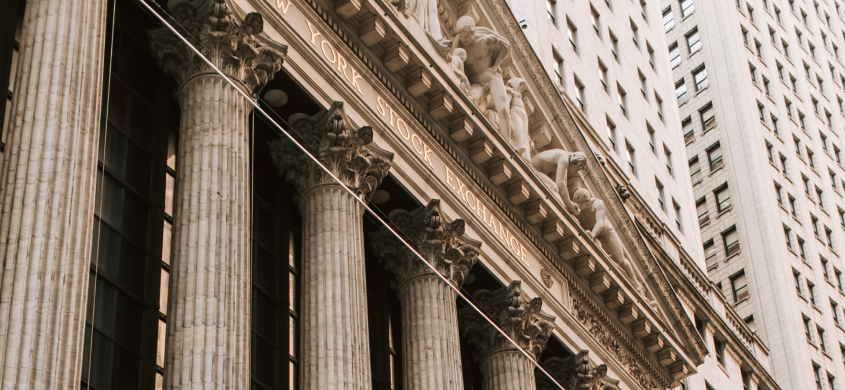 Highlights
As Wall Street enters a new earnings season, the future trajectory of stocks remains uncertain. Bloomberg highlights a significant 50% variance between the most optimistic and pessimistic analyst predictions for the S&P 500's performance throughout the remainder of 2023.
Stock Spotlight

Samsung Electronics anticipates a substantial 96% decline in profit for the second quarter of 2023, primarily due to persistently weak demand for memory chips. 
The company estimates its operating profit from April to June to be 600 billion Korean won ($459 million), a significant drop from 14.1 trillion Korean won in the same period last year. This projected profit would mark Samsung's lowest quarterly performance since the first quarter of 2009. 
Analysts' expectations align closely with the company's forecast, with an estimated profit of 555 billion Korean won. Samsung also predicts a 17.4% decrease in revenue for the second quarter, amounting to 63.75 trillion Korean won compared to 77.2 trillion Korean won from the previous year. The company plans to release its full earnings report on July 27.
During the pandemic, there was a surge in demand for consumer devices, leading smartphone and PC manufacturers to stockpile memory chips. However, with consumers buying fewer electronics due to rising inflation, these companies are now grappling with excess chip inventories. Consequently, memory chip prices have declined.
Analysts suggest that Samsung and SK Hynix, South Korea's second-largest chipmaker, may benefit from increased demand resulting from the U.S. banning sales of Micron products in China. Micron, the third-largest DRAM chipmaker globally, after Samsung and SK Hynix, faces restrictions due to geopolitical tensions. However, weak demand from China, driven by production uncertainties, poses a challenge for the industry.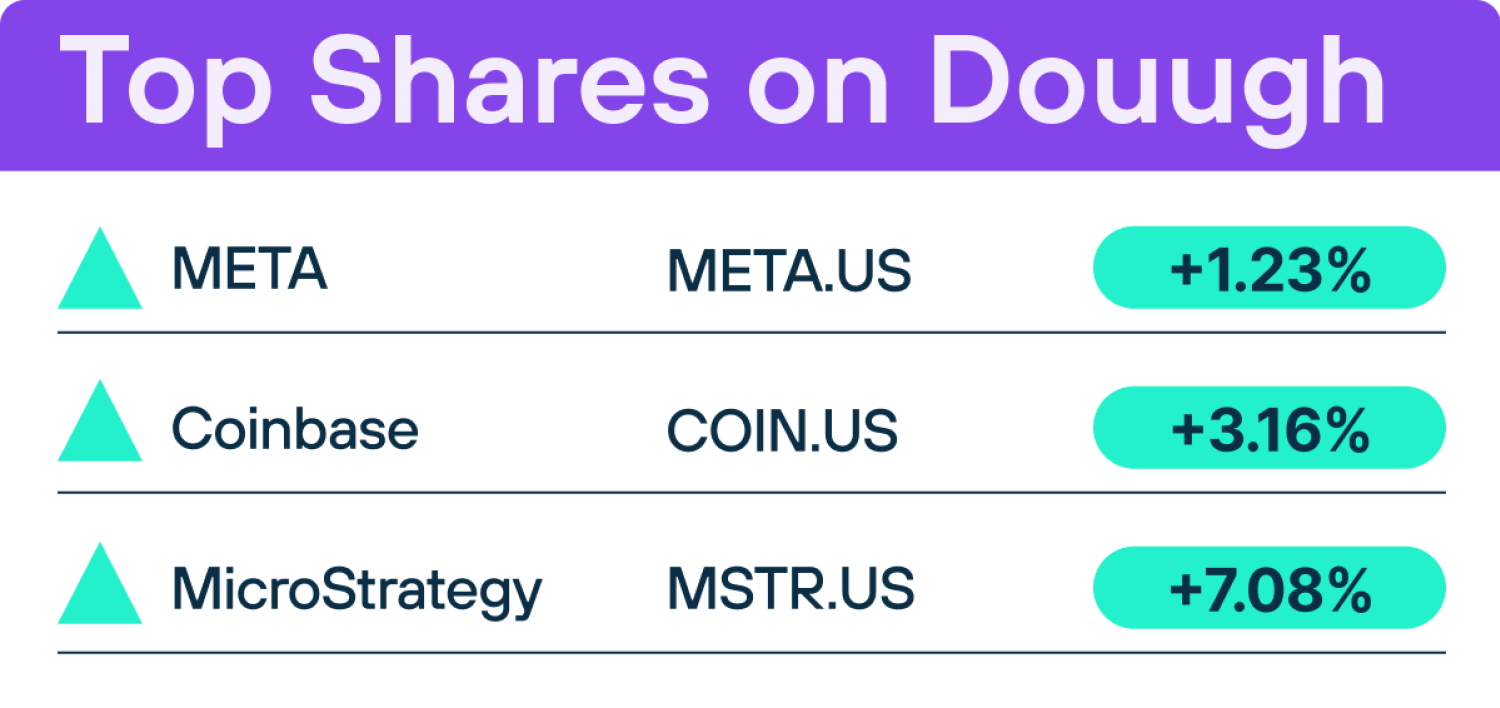 Stock Spotlight

Meta's Threads reaches a milestone of 100 million users, Twitter experiences a significant decline in its traffic.
Since the launch of Meta's text-based platform Threads, Twitter has experienced a slowdown in user traffic. Threads has garnered significant attention, surpassing 100 million sign-ups within a week of its debut. Meta executives, including Instagram chief Adam Mosseri, position Threads as a more positive and engaging "public square" for communities that have not fully embraced Twitter. Users seem to be embracing the new platform, as evidenced by the impressive sign-up numbers.
Meta CEO Mark Zuckerberg expressed his surprise and satisfaction with Threads' success, stating that it reached 100 million sign-ups over the weekend, primarily driven by organic demand. Despite limited promotional efforts, the platform's growth has been remarkable within just five days.
Meanwhile, Twitter seems to be adversely affected by the rise of Threads. Matthew Prince, CEO of Cloudflare, shared a screenshot on Twitter indicating a decline in traffic on the platform, using the term "tanking" to describe the situation.
Elon Musk, the owner of Twitter, has also shown concerns about Threads. His longtime lawyer, Alex Spiro, sent a letter to Meta accusing the company of "unlawful misappropriation" of trade secrets.
Furthermore, Musk and Zuckerberg engaged in a public exchange over the weekend, exchanging jabs at each other. Zuckerberg mocked Musk's tweeting style, while Musk referred to Zuckerberg using a derogatory term.

Sustainable News

Amazon introduces electric vans as a key component of its €1 billion European electrification plan. 
The company aims to enhance sustainability and reduce carbon emissions in its operations.
The United Nations Secretary-General urges the global community to commit to achieving net zero emissions by 2050. This call to action emphasises the importance of addressing climate change and adopting sustainable practices on a global scale.
The International Maritime Organization (IMO), under the United Nations, adopts a comprehensive strategy aimed at reducing greenhouse gas (GHG) emissions from international shipping. This initiative recognises the significant impact of the shipping industry on climate change and highlights the need for more environmentally friendly practices.
California and major truck manufacturers reach a mutually beneficial agreement on emissions regulations. This collaboration signifies a commitment to mitigating air pollution and promoting cleaner transportation options within the state.
NextEnergy Capital successfully secures $480 million following the closure of its fifth solar fund. This substantial funding highlights the growing interest and support for solar energy as a sustainable and viable investment opportunity.

Quote Of The Day
"We see that companies that are high on purpose—that can formulate a task that really makes sense and appeals to the greater societal good—really outperform." — Patrick Simon, McKinsey senior partner

Douugh Did You Know

How to know Stock Lending is right for you
So you've heard a bit about stock lending and just aren't certain you want to commit to it yet. We totally get it – unfamiliar territory can be a little nerve-inducing. At the end of the day, choosing to stock lend is a completely personal choice and one you'll need to make on your own. To help you decide, here are 4 reasons why it may be suited to you.
You know how safe it is
Investing comes with risks, so you know that stock-lending, whilst risky, is no riskier than the investment in the first place. Stock lending won't affect the price of the shares, so there's no need to stress about that. 
Plus, if you're worried that your shares won't be returned for some unforeseen reason - don't. Remember, the borrower has put up collateral that is worth far more than what your shares are worth. So if something goes wrong, that collateral is all yours.
You enjoy earning more than just dividends
If you lend out your stock, you don't just earn back the dividends on your shares. You'll also earn another income stream for lending in the form of fees paid by the borrower. 

You like flexibility
Stock Lending isn't set in stone - remember, it's just lending, not selling. If you decide during the lending period that you actually want your stock back to sell, then you can do so. As the stock always stays in your name, you'll be able to sell them to take back your profit (or losses) at every whim.
The elite financial institutions decided to gatekeep stock lending decades ago to keep all the profits for themselves. But now, thanks to heightened accessibility to investing, we think it's time the everyday investors reap the rewards as well.
Investing involves risk. You aren't guaranteed to make money, and you might lose the money you start with.

Douugh Australia Pty Ltd ABN 76 617 000 138 operates under Douugh Australia Pty Ltd AFS License No. 500063. Although we endeavour to ensure the accuracy of information we provide, we do not accept responsibility of liability for any errors or from any loss from its use. Any information provided is general advice only and has been prepared without considering your objectives, financial situation or needs. We don't provide personalised advice or recommendations. Before making any investment decision you should consider whether it is appropriate for your situation and seek appropriate taxation and legal advice. For more details, see our FSG, Terms of Service and other disclosures.
Stay informed with the
Morning Toast
Save time with curated and delivered financial news and insights.