Refer a friend,
get rewarded.
Give your friends a head start on investing with US$20 in their account. We'll give you US$20 too, it's a win-win!
Let's make some Douugh.
Refer friends to Douugh with your unique code. Once they've signed up using your referral code and funded their wallet, you'll find US$20 dropped straight into each of your wallets!

Find your code.
We've made it super easy to find and share your unique code. Grab your phone, open Douugh, head to your profile and tap Share the Douugh.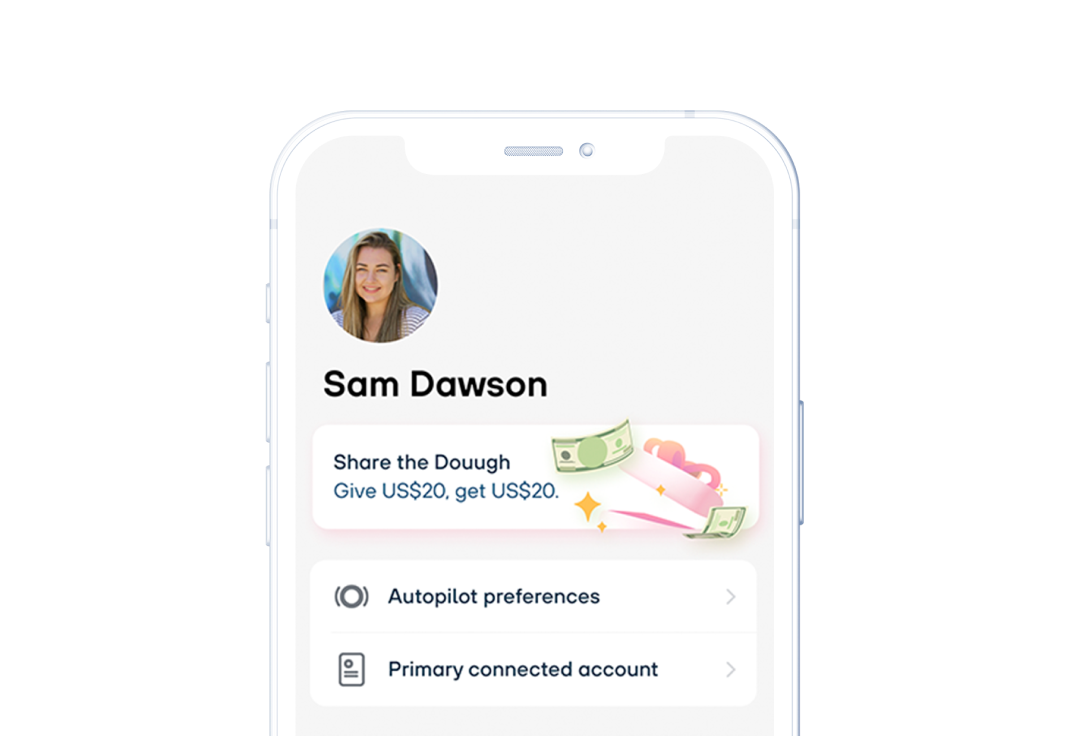 Copy, Paste, Share!
Copy your unique code, or hit the share button to send it directly to your friends and family. If you're feeling really popular - gram it, snap it, or make a TikTok dance to it. We don't judge!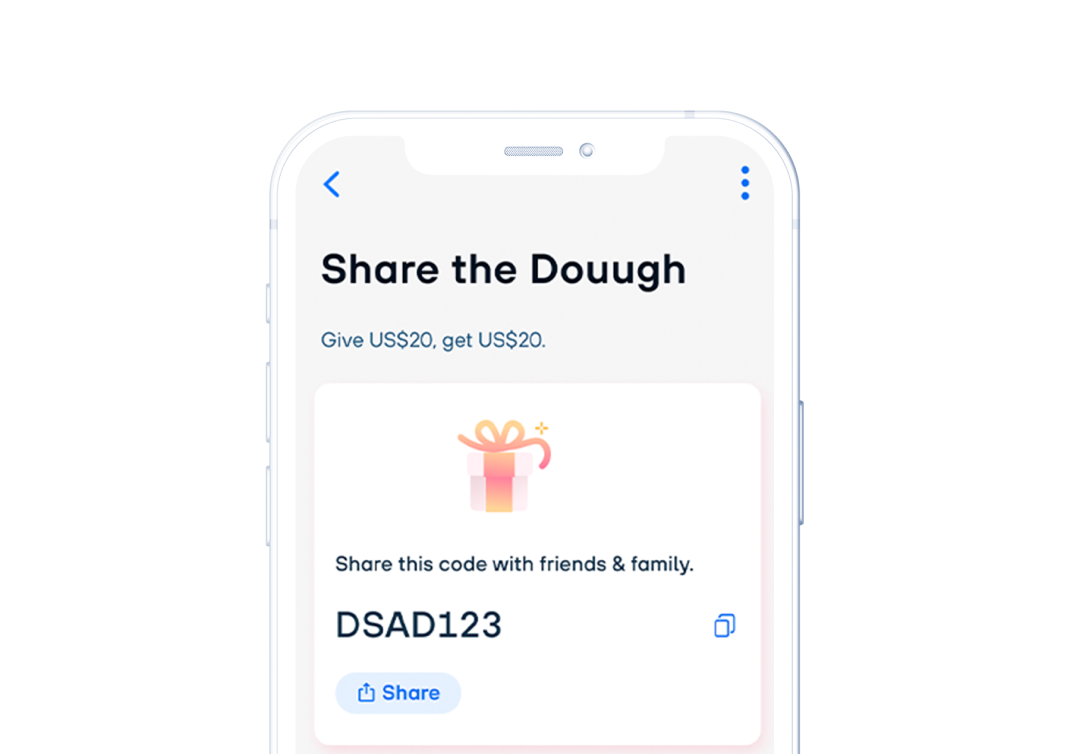 Reap the rewards.
Once someone signs up to Douugh via your code and successfully funds their account, then US$20 will be credited to your wallet and your friends wallet too!
Don't worry - we'll send you a notification so you know when the money lands in your account.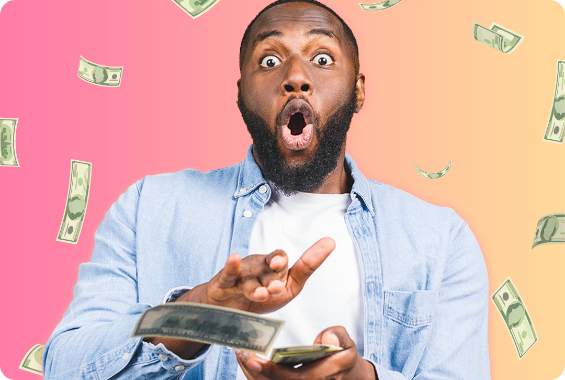 Plus, there's no limit. Ka‑ching!
Share that code with as many friends and family as you want and make that Douugh!

Referral FAQ's
How do we both get the US$20 Referral Bonus for signing up?
New Douugh members can receive a US$20 bonus after doing the following: 
Enter the referral code at the start of sign up 

Complete your Douugh signup

Successful funding of both your Douugh US investing wallet (referrer and referee).

You'll both receive your US$20 into your Douugh US investing wallet within 24 hours. 
When will I receive the bonus?
The bonus will be made available in your Douugh US investing wallet within 24 hours of qualifying for the referral bonus by meeting the conditions. If you don't receive your payout within this time frame, please contact us for assistance by clicking here.
What happens if I forgot to enter the Referral code during Signup?
The offer is only valid if an eligible code is entered during signup. If no code is entered, you are not eligible for the referral bonus.
My account has been suspended or closed, do I still get the bonus?
No, if your account has been closed or suspended, you are not eligible for the referral bonus as per our terms.
Terms & Conditions
Douugh's US$20 referral program is available to 'active' Douugh customers and is valid from 15th February 2023. It may be revoked at any time at Douugh's discretion. The US$20 referral program is limited to accounts created after 15 February 2023. Any Douugh customer whose account was 'active' prior to the 15 February 2023 will have access to the US$10 referral offer.
This offer cannot be used in conjunction with any other offer (unless we determine otherwise).
To be eligible:
Referred accounts must successfully complete their Douugh account registration

Enter a valid referral code during sign up

Successfully fund their US investing wallet.
Eligible Douugh active account holders will each receive a payment of US$20 each into their Douugh US investing wallet within 24 hours of meeting the eligibility criteria.
There are always a few people who will try to game the system, so here are some fair play conditions.
We retain the absolute right to refuse to pay or cancel a referral payment without notice to you.
The reasons for us to refuse or cancel a payment may include but are not limited to, if:
we believe that your access to the Douugh app is or may be fraudulent

we believe that you have threatened the security of Douugh

we believe you have breached any of our General Terms

we believe you are acting in bad faith

we have suspended or closed your account

your account contains unpaid charges or is overdrawn
We also retain the absolute right to stop the offer at any time and to change the conditions or incentives of the offer.
Last updated 15th February, 2023