Invest in what
you love
Choose from a universe of your favourite brands from as little as $1.
Join Douugh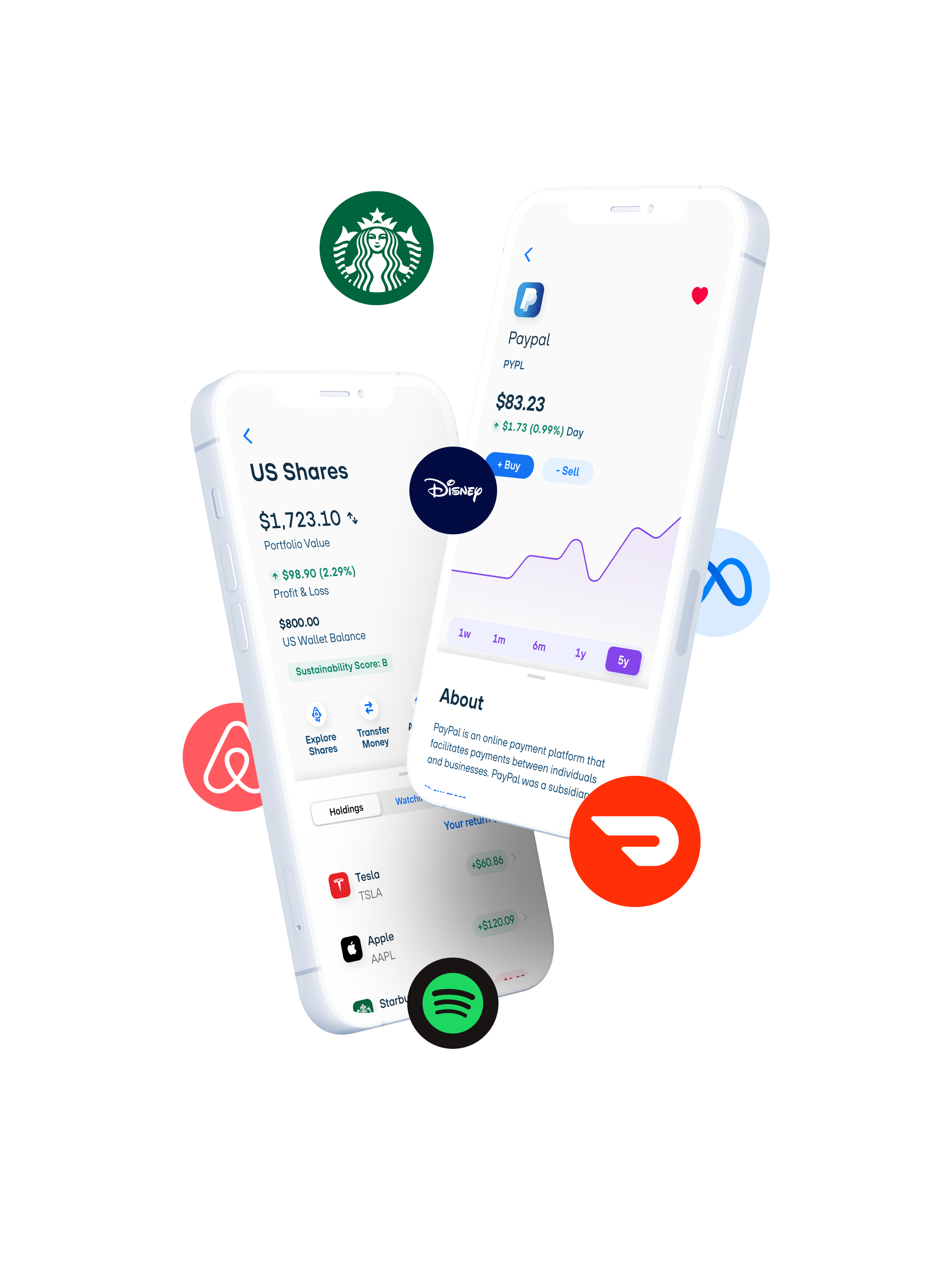 Take
Wall St

by the horns

US exchanges give you access to buy and sell shares in the world's biggest companies. With the flexibility to invest on repeat how you like, when you like.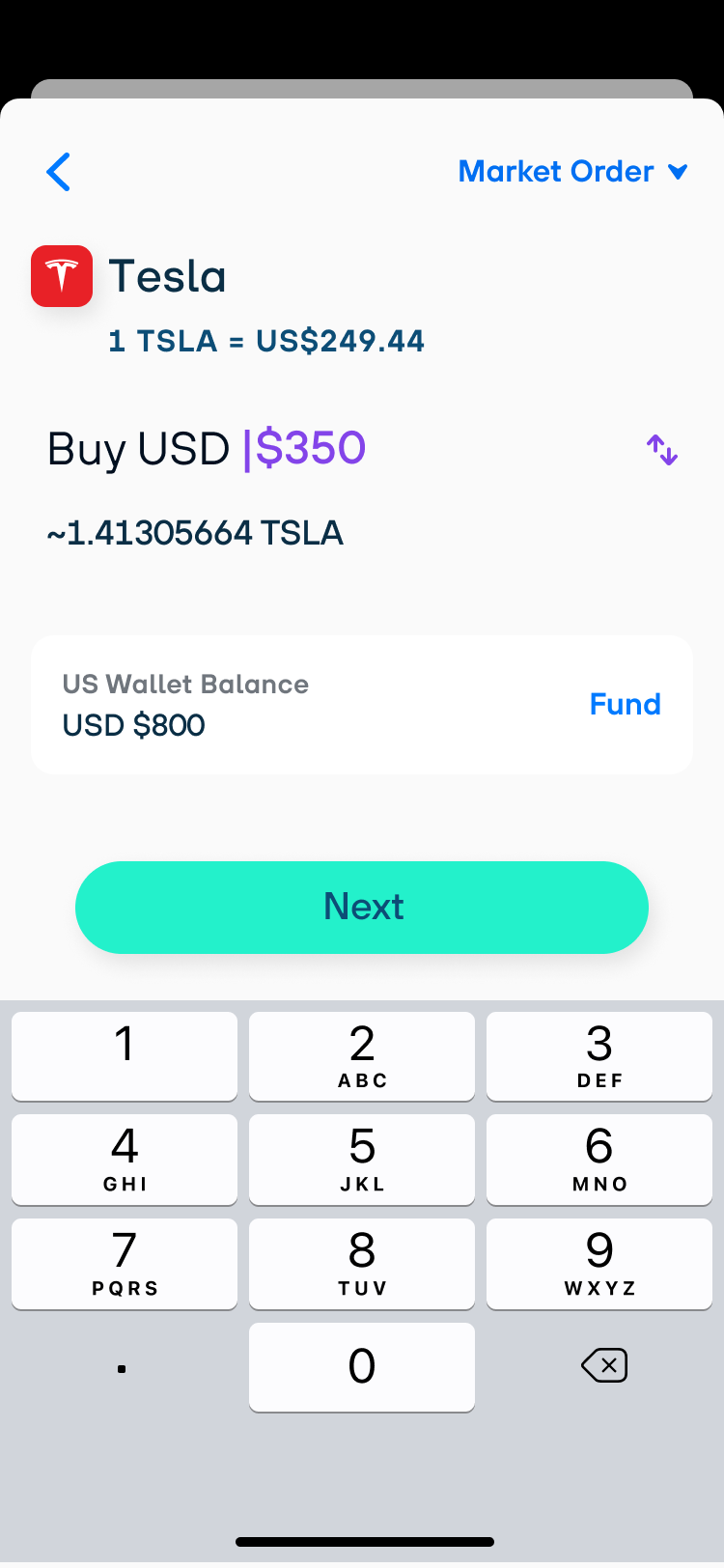 Start with any budget
Thanks to fractional shares, you can start investing with any amount.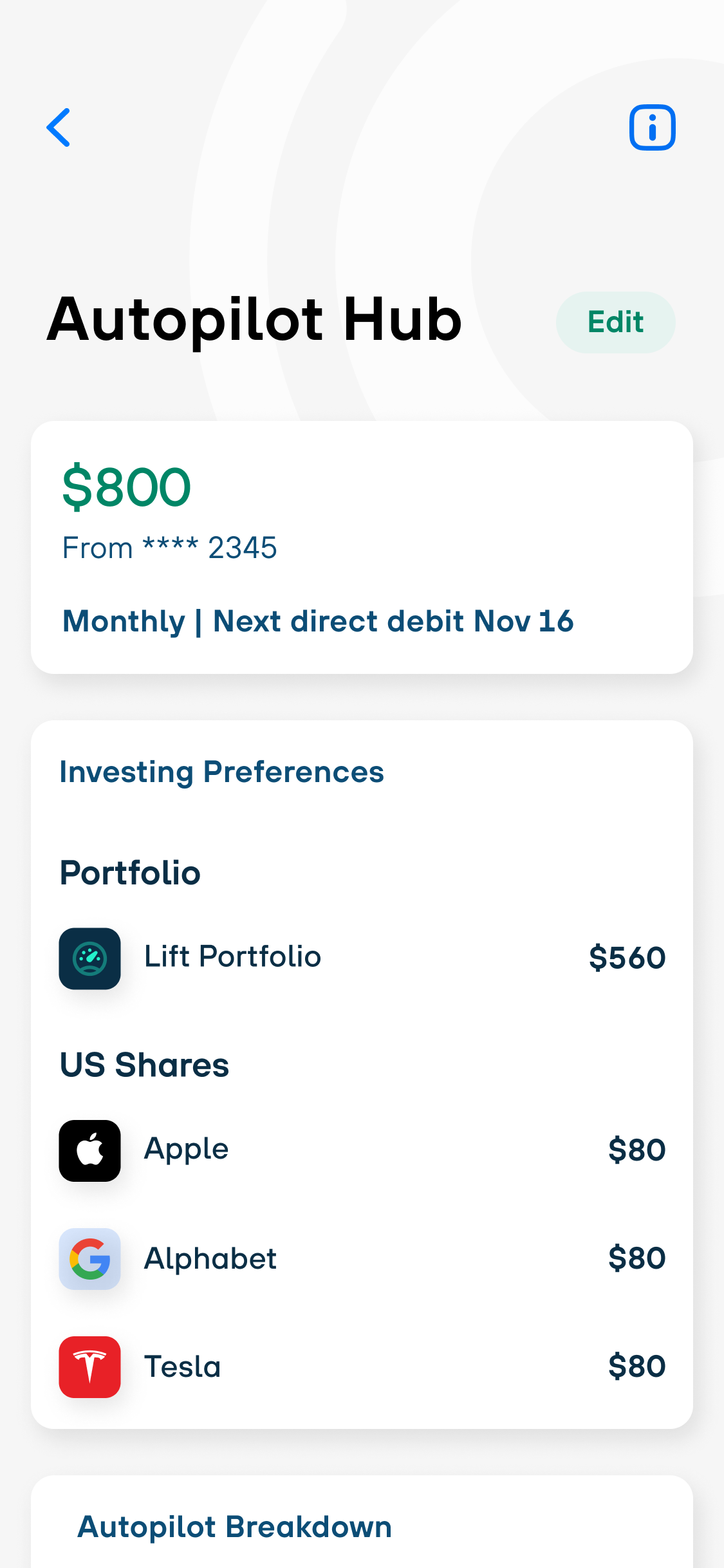 Auto-invest
Automate regular investments into shares & ETFs from the largest stock exchanges in the United States.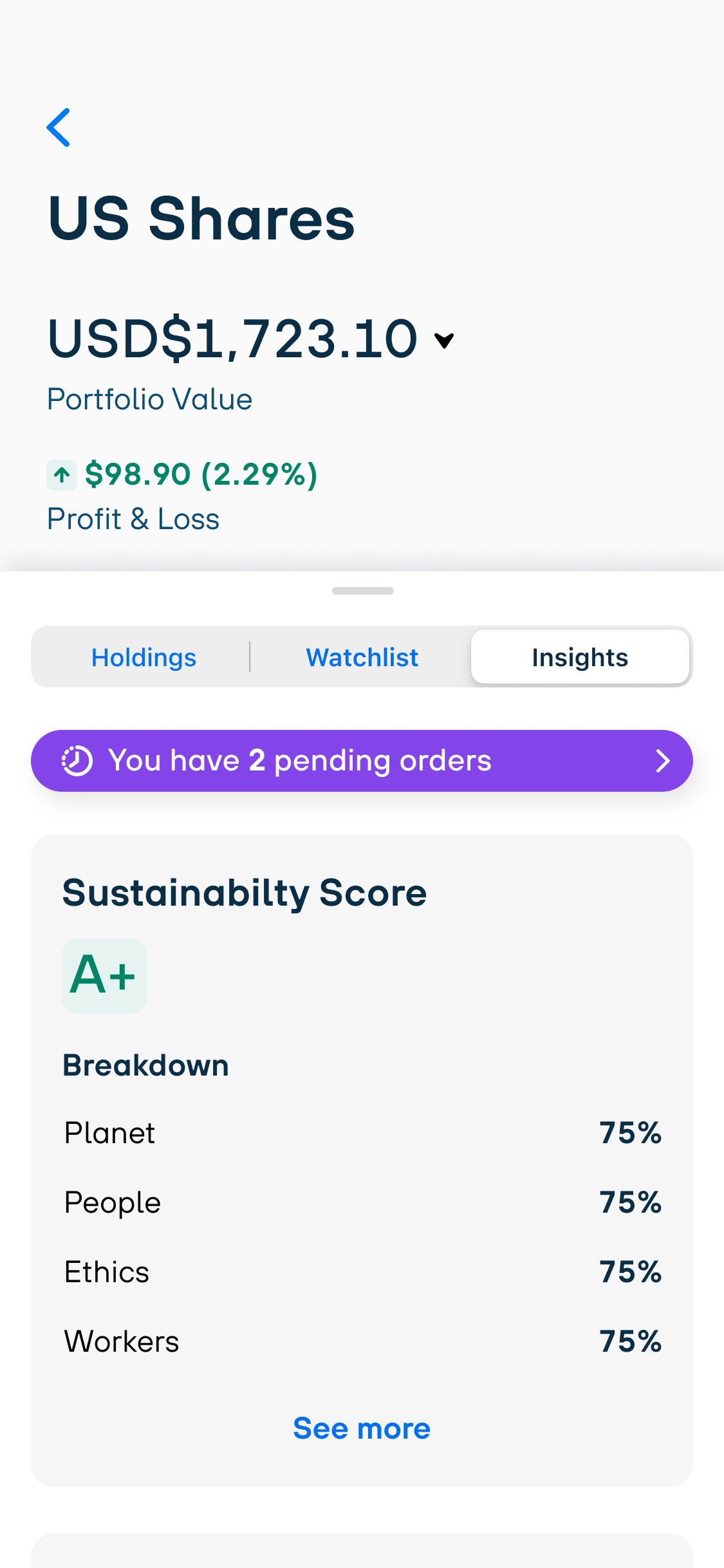 Sustainability
Use Sustainability Scores to invest in your values and the world.
Invest for a decade, not a day
"Money makes money. And the money that makes money makes more money" - Benjamin Franklin.
Leverage the power of compound growth to build your long-term wealth.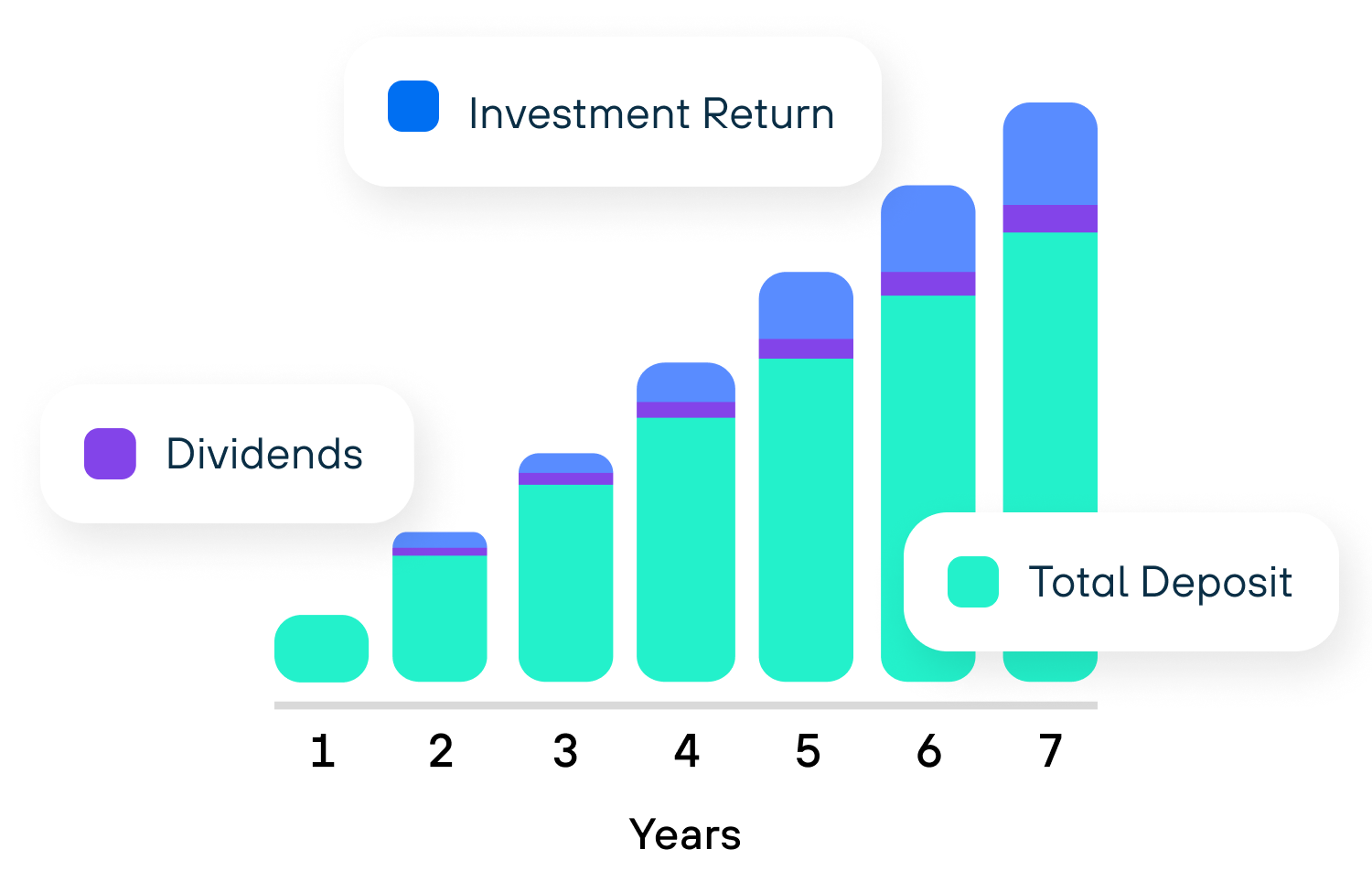 Invest on autopilot.
Auto-invest makes it easy to regularly invest in your favourite shares alongside your Portfolio with Autopilot. Grow your wealth to suit you!
Simple, low fees
Invest alongside your Portfolio with low fees so you can invest for your future. 
Safe and secure
You're in safe hands, SIPC protected and accessing the largest brands in the world.
Designed for your protection
Your Investments are protected up to US$500,000 under Securities Investor Protection Corporation (SIPC) scheme.
It's all yours
All your investments are held in your name (yes, even fractional investments).
Peace of mind
Our systems are designed with your protection in mind. Using state-of-the-art data encryption and in-app biometric security for all your transactions.
Finally, something that has been thought out.

Extremely Easy to Setup, Navigation around the App a breeze. Eager to start using the AutoPilot feature. Highly Recommended.

Happy with the app and its features! Good for beginners to experienced investor's.
How to get
started
It doesn't have to be complicated, so we've made it easy!
Load it up
Add some cash to your wallet, so you can make your first investment.
Start investing
Start with one of our pre-built portfolios or explore our universe of shares.

Auto-repeat
Switch on Autopilot to set up your winning habit, so your wealth is always growing.
Join Douugh
Frequently asked questions
What types of orders are available?
Currently, Douugh offers two types of orders; market and limit.
Market orders are orders to buy or sell a stock at the next best price.

Limit orders execute at a set price or better, dependent on whether your buying or selling.
When buying a share, you can switch between the two, just tap the drop-down in the top right-hand corner of the order screen.
You can find more information on each type here;
If you're keen to learn more about how you can use these orders check out the Douugh Academy.
What does Open, High and Low mean?
Open, High and Low refer to the price of a stock at specific points in the trading day.
Open: indicates what the stock was worth when the market opened for trade that day.
High: shows the highest value the stock reached during that trading session.
Low: refers to the lowest value reached during that trading session.
A little below this information on each share, you'll notice figures for a 52-week High and a 52-week Low; these indicate the highest and lowest prices, annually.
How is my sustainability score calculated?
Sustainability scores comprise several categories relating to how companies treat their people, community and the planet.
Each category is individually scored out of 100, then added together to produce a company's total rating on an A to F scale.
If you'd like to learn more about scoring or what ESG means, check out our Academy.
What are Analyst views?
Analyst views or recommendations are advice given by financial analysts and investment researchers with regard to what assets to invest in and what assets not to invest in.
At Douugh, we don't offer advice, but if you're looking for some direction, click on any stock in the app and scroll to the bottom of where it says Analysts view.
Here it shows the analyst rating of the stock as either Buy, Hold or Sell.
Analyst views are the consolidated views of independent investment analysts provided by IEX Cloud.
These are updated regularly and collated from across financial markets.
It's important to note that these views are opinions only, without taking into account your personal circumstances. You should always research and consider whether the decision to buy, sell or hold is right for you.