Morning Toast 27th June
World Bank Invests In The Climate | Uber Cruises Ahead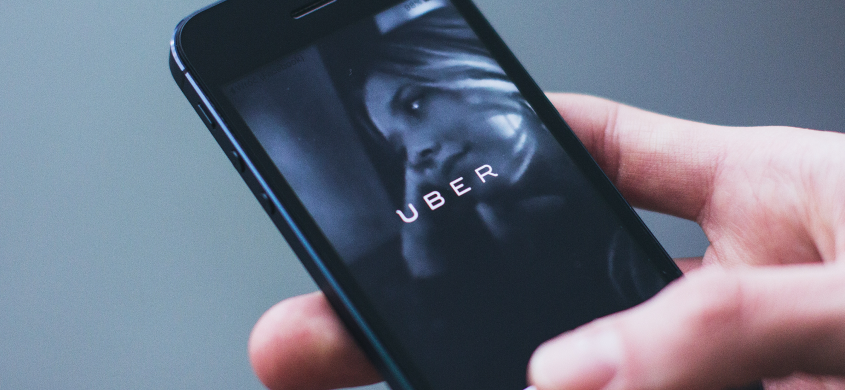 Highlights
In The Philippines, World Bank Sign $1.14 Billion in Loans To Support Climate Resilience.
Finance Secretary Benjamin E. Diokno and World Bank Country Director for the Philippines Ndiamé Diop signed four loan agreements amounting to US$1.14 billion yesterday, at the Department of Finance office in Manila to finance various government initiatives aimed at accelerating economic recovery, strengthening climate resilience, improving the quality of education, and developing the agriculture and fisheries sectors.
Last week, the Nasdaq snapped its eight-week winning streak, but it's still on pace for its best H1 ever and has nearly erased its total losses from 2022.
In a span of 36 hours, a privately contracted Russian mercenary army publicly denounced the leadership of their country. They embarked on a caravan towards Moscow, staging an open act of revolt. Surprisingly, the rebellion came to a swift end with a truce agreement, almost as rapidly as it had commenced.
Amidst the brevity of the event, a Twitter user humorously remarked, "This coup could have been an email." However, despite its short duration, the mutiny has cast a lasting shadow over the rule of Russian President Vladimir Putin. It has exposed him to unprecedented threats that he had never encountered during his more than 20 years at the helm of Russia, leaving a stain on his leadership with potential long-term consequences.
Stock Spotlight

Over in the media world, everyone (Disney, Warner Bros. Discovery, Paramount Global) is on the struggle bus except Netflix.
Media executives had high hopes for a strong rebound in the first half of 2023 after a dismal 2022. Unfortunately, their expectations were shattered as a decline in streaming subscribers severely impacted the valuations of major players like Netflix, Disney, Warner Bros. Discovery, and Paramount Global, reducing them by approximately half.
However, the tides have turned as investors once again find themselves captivated by Netflix's promising future. The company's proactive measures against password sharing have generated immense excitement, potentially resulting in the addition of tens of millions of new subscribers. This surge in confidence has propelled Netflix shares to remarkable heights, surpassing the performance of the S&P 500 over the past five months.
In stark contrast, the traditional media giants find themselves struggling to make significant progress, unable to overcome their own obstacles.
Stock Spotlight
Uber stock hits highest level since 2022.
The prominent ride-hailing company, showcased robust international growth, successfully navigating intense competition from its U.S. counterpart, Lyft (LYFT). The company's first-quarter earnings and revenue surpassed expectations, sparking a surge in Uber's stock value. The impressive performance was primarily driven by bookings that exceeded projections.
In its pre-market report, Uber revealed a loss of 8 cents per share, accompanied by revenue of $8.8 billion. Notably, sales experienced a significant 29% increase compared to the previous year. Analysts had anticipated a loss of 9 cents per share on revenue of $8.7 billion, making Uber's actual results notably better than forecasted.
Comparing year-on-year figures, Uber's progress is evident. In the same quarter of the previous year, the company reported a loss of $3.04 per share with revenue amounting to $6.85 billion.
Additionally, Uber's financial report highlighted a net gain of $320 million for the quarter, attributable to the revaluation of the company's equity investments.
Sustainability News

Amcor, Delterra, Mars, and P&G have recently unveiled a strategic partnership aimed at addressing plastic waste and fostering circular economies in the Global South. Through this collaboration, these prominent global leaders will work together to expand both upstream and downstream solutions for a circular plastics economy. They have committed a total of US$6 million over a span of five years to support these efforts.
This announcement precedes the second meeting of the International Negotiation Committee on a Global Plastics Treaty (INC-2), which seeks to develop a binding global instrument for reducing plastic pollution. The partners recognise that a systemic and holistic approach is essential to effectively tackle the challenge of plastic pollution. They emphasise the importance of implementing scalable and sustainable programs that facilitate a transition towards a circular economy.
By combining their expertise and resources, Amcor, Delterra, Mars, and P&G aim to make a significant impact in combatting plastic pollution and promoting a more sustainable future.
Quote of the day
"You do not want to be in a creative organisation with everybody being like-minded and stroking each other's creative egos. You want differences of opinion… constructively." — Cate Blanchett, Actress
Douugh, did you know?

How much should I invest?
One of the great things about fractional shares is that you can invest as little or as much as you want. Want to test the waters for the first time? Try $20. Know what you like in an investment and have solid experience? Go all out with $5,000. There are a couple of things you should consider first, before diving off the deep end without any real plan.
The biggest and most important things to consider are: what investment amount is affordable and sustainable for you? Are you doing a one-off trade, or setting up an automated schedule? Whatever the case, you should choose an amount that you think you can stick to over time. Another important note is to figure out a date in the future when you want to reach your goals.
Those are the basic principles to think about when you're figuring out how much to invest. But remember investing should be for the long-term, and choosing an amount that you can afford and stick with is a great way to achieve your goals. You never want to over-extend yourself!
Investing involves risk. You aren't guaranteed to make money, and you might lose the money you start with.
Douugh Australia Pty Ltd ABN 76 617 000 138 operates under Douugh Australia Pty Ltd AFS License No. 500063. Although we endeavour to ensure the accuracy of information we provide, we do not accept responsibility of liability for any errors or from any loss from its use. Any information provided is general advice only and has been prepared without considering your objectives, financial situation or needs. We don't provide personalised advice or recommendations. Before making any investment decision you should consider whether it is appropriate for your situation and seek appropriate taxation and legal advice. For more details, see our FSG, Terms of Service and other disclosures.
Stay informed with the
Morning Toast
Save time with curated and delivered financial news and insights.