Morning Toast 20th June
Stocks hit a lull | Virgin Galactic Soars Ahead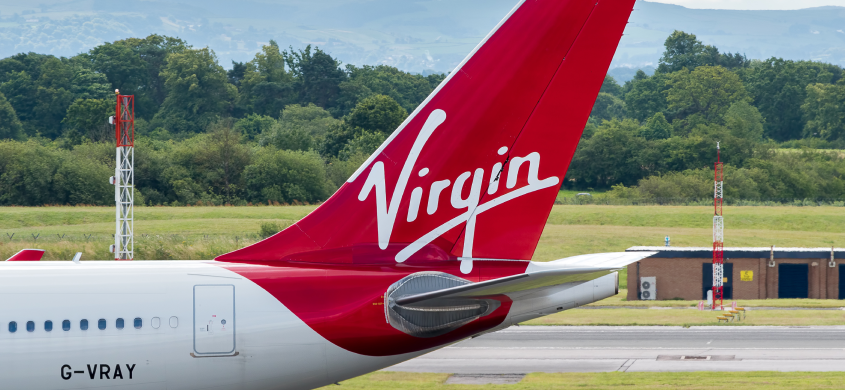 Highlights
Today's toast comes with a roundup of news from the past week, as the Markets were closed yesterday US time in observance of Juneteenth.
Stocks hit a lull on Monday after a volatile week, with the S&P 500 snapping a six-day hot streak. However, chaos looms on the horizon as a potential Strike by UPS employees could bring about supply chain struggles of pandemic-era days.
But it's not all doom and gloom: Virgin Galactic shot to the moon after Richard Branson said it's getting ready to start commercial space flights this month.
Stock Spotlight

Virgin Galactic soars ahead.
Virgin Galactic announced that it aims to launch its commercial space tourism service in late June, which caused the company's shares to spike more than 40% during extended trading last Thursday.
Virgin Galactic said on Thursday that the flight, called Galactic 01, is targeting a launch window that opens June 27 and runs to June 30, with plans for a second commercial flight to follow in "early August," and "monthly" commercial flights after that.
The company, founded by Richard Branson, completed its final test spaceflight in May, a long-awaited milestone for the backlog of about 800 passengers.
Stock Spotlight

UPS Strike could deliver chaos.
United Parcel Service (UPS) may cause economic chaos soon. as its workers threaten to walk off the job. An overwhelming number of the Teamsters union, representing 340,000 UPS workers, voted to authorise a strike if a new contract isn't agreed upon by management before July 31.
If the labour action happens, it would be the biggest strike against a single employer in US history. A UPS work stoppage would additionally cause economic mayhem, snarling supply chains into pandemic-era days.
UPS is the largest shipping service in the nation, according to CNN, moving enough goods to account for about 6% of the US GDP, per the company's own estimates.
Senders would need to find an alternative delivery method for the 24 million packages (about a quarter of all packages nationwide) that UPS delivers daily, per global shipping and logistics firm Pitney Bowes.
Sustainability News

Biden-Harris Administration Announce $135 Million to Reduce Emissions Across America's Industrial Sector.
The U.S. Department of Energy (DOE) announced $135 million for 40 projects that will reduce carbon pollution from the industrial sector and move the nation toward a net-zero emissions economy by 2050 by advancing key transformational and innovative technologies.
"America's industrial sector serves as the engine of the U.S. economy, producing many of the products we rely on every day, but also produces a significant amount of the nation's carbon emissions," said U.S. Secretary of Energy Jennifer M. Granholm.
The over 40 projects will support research, development, and pilot-scale demonstrations to reduce energy usage and emissions from these subsectors, which account for over 50% of the energy-related carbon dioxide (CO2) emissions in the industrial sector, as well as paper and forest products.
Quote of the day
"There was a time when I thought we were going to lose everything" - Sir Richard Branson has managed to retain his billionaire status despite personally losing around £1.5bn during the pandemic.
Douugh, did you know?

When the stock market falls by 20% for a prolonged period of time, it's called a Bear Market. Whilst 20% is the threshold, Bear Markets can often plummet much deeper than that, baiting investors with the occasional "relief rally," as it continues its general trend downward over time.
During these times investors' are often possessed by pessimism - expecting the worst, whilst maintaining a low confidence in the market.
It's not all doom and gloom though. The Bear Market typically ends when investors begin to buy attractively priced stocks, essentially bottoming out the market. From there, it only goes up.
When the stock market increases by 20% for a prolonged period of time from its previous low, it's called a Bull Market. They're generally a good thing for investors, especially those who bought during the low, and are characterised by optimistic attitudes, investor confidence and expectations that strong results should continue.
Just like a bull, they can be difficult to predict and are typically only recognized once they've happened. So if you're thinking of timing the market or jumping on the highs of the Bull, by the time it officially swings around, it just might be too late.
Investing involves risk. You aren't guaranteed to make money, and you might lose the money you start with.
Douugh Australia Pty Ltd ABN 76 617 000 138 operates under Douugh Australia Pty Ltd AFS License No. 500063. Although we endeavour to ensure the accuracy of information we provide, we do not accept responsibility of liability for any errors or from any loss from its use. Any information provided is general advice only and has been prepared without considering your objectives, financial situation or needs. We don't provide personalised advice or recommendations. Before making any investment decision you should consider whether it is appropriate for your situation and seek appropriate taxation and legal advice. For more details, see our FSG, Terms of Service and other disclosures.
Stay informed with the
Morning Toast
Save time with curated and delivered financial news and insights.