Morning Toast 13th June
Markets Up 👆 Recession Down 👇 Rates to hold 🤞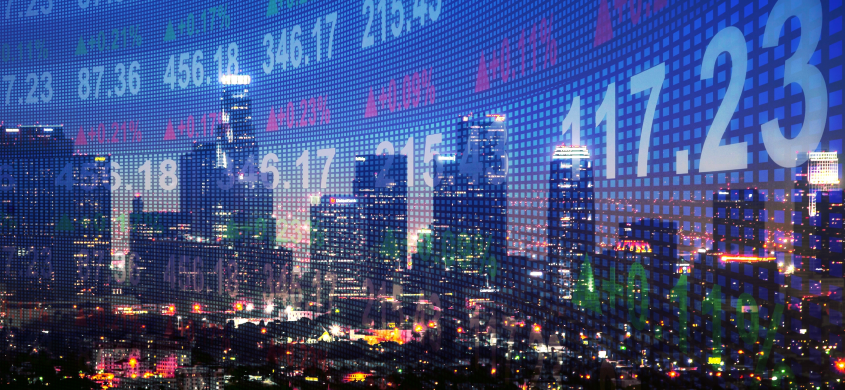 Highlights
Last week, the S&P notched its fourth consecutive winning week, and the Nasdaq its seventh, as investors find fewer things to be worried about. In a sign of that cautious optimism, Goldman Sachs slashed its probability of a recession in the next year from 35% to 25%.
In Crypto news, the SEC Chair Gary Gensler dramatically escalated his war on crypto last week, and prices took a big hit. Four of the 10 most valuable cryptocurrencies fell by at least 15%, per CoinMarketCap.
At its meeting this week, the Federal Reserve is expected to do something it hasn't done in the last 15 months: not raise interest rates. Chair Jerome Powell has suggested it might be time to take a breather as the gargantuan series of rate hikes filters through the economy.
Stock Spotlight

Netflix's password-sharing crackdown seems to be going really well so far.
Netflix's password-sharing crackdown has had a solid start in the US, according to new data.

Netflix has had four of its largest US customer acquisition days in over four years, per Antenna.

JPMorgan expects 33 million households that share passwords to convert to paying subscribers by the end of 2025.
Stock Spotlight
Thematic Investing: How to Invest in the Next Big Idea.
Thinking long-term is often thinking about the future and what opportunities they hold. Thinking about themes that are going to have potentially outsize returns over the next 10, 20, 30 years can be the key.
Each theme below shows the expected CAGR 2022-2026 and a timeline for when growth is expected to slow. Although most themes will continue to grow, the rate will plateau as their industries mature.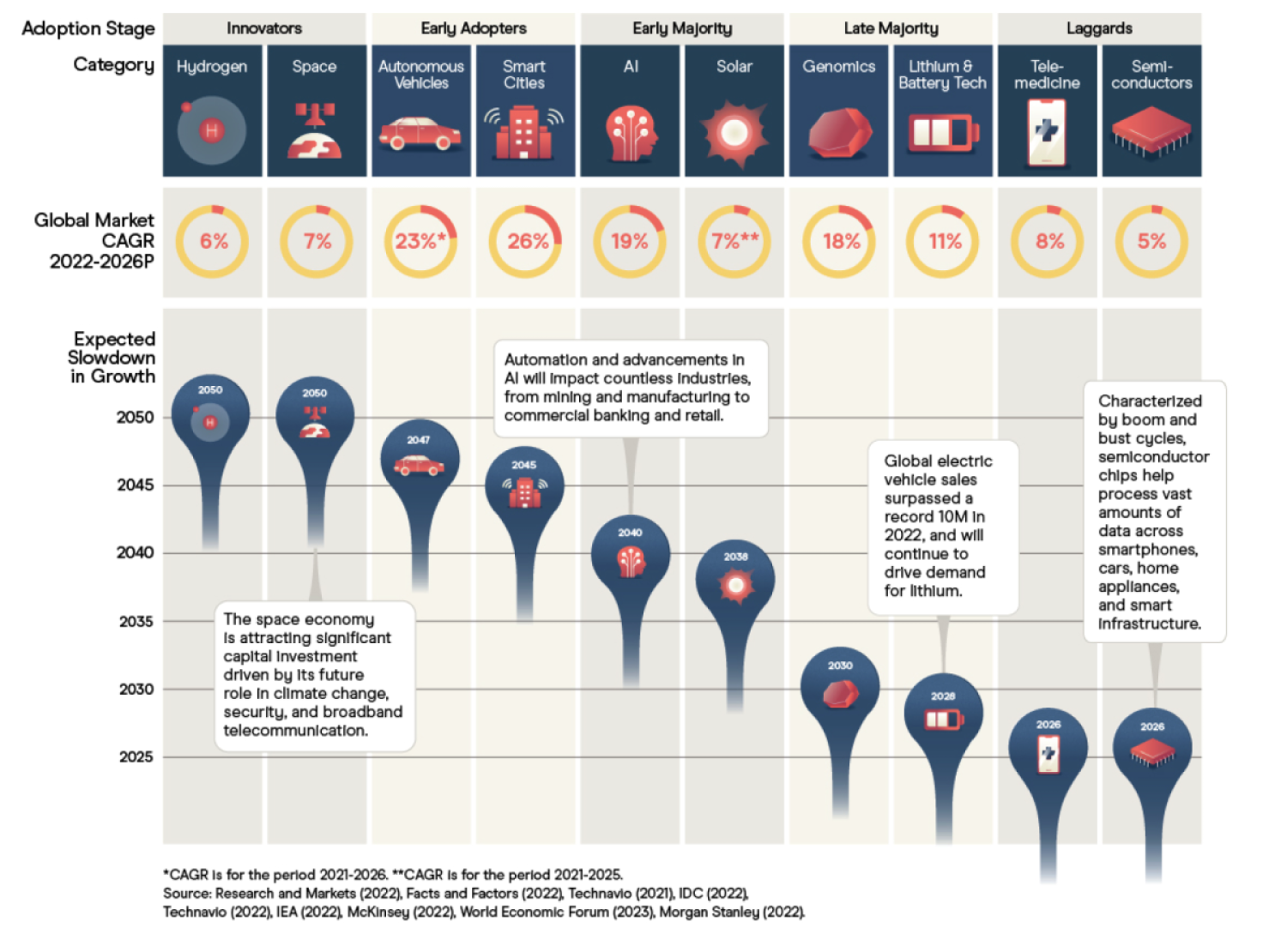 Sustainability News

Ford Opens its First Carbon Neutral Assembly Plant in Germany.
The Ford Cologne Electric Vehicle Center officially opens following a $2 billion investment to transform the historic plant, first founded in 1930.
The hi-tech centre will produce a new generation of electric passenger vehicles for European markets and secure skilled German manufacturing jobs

Ford Cologne Electric Vehicle Center will be Ford's first carbon-neutral vehicle assembly plant globally, an important milestone on the Road to Better.

With an annual production capacity of 250,000 EVs, the new EV Center supports the company's global plans to reach a run rate of two million EVs annually by the end of 2026.
Quote of the Day

"Doesn't seem like the brightest thing in the world"  UFC President Dana White said having a pro fighter punch a mascot.
Douugh, did you know?

Managing Risk & Reward
The general rule is that to get a return on investment you must accept some level of risk, the higher the potential risk, the higher the potential return. Your challenge as an investor is to know what risk your investments have and how much you are prepared to accept. To help navigate that, think to yourself, what would it mean to you if the worst-case scenario occurred? 
Remember that risk and reward are not linear but are extremely subjective - the point where the risk outweighs the reward will be very different for every investor. That doesn't mean it's not a valuable thought to keep when making decisions. 
There are two basic and well-known investment strategies that can help manage both systemic risk (risk affecting the economy as a whole) and non-systemic risk (risks that affect a small part of the economy, or even a single company). 
The first strategy is diversification, which can often focus on diffusing risk exposure. When you diversify, you divide the money you're investing across different asset types, global locations, risk profiles and more. In doing this, you're trying to create variety by spreading your assets around, basically not putting all your eggs in one basket. 
The second strategy is investment product allocation, which attempts to increase your reward. This essentially involves including different asset classes in your portfolio, like stocks, bonds, real estate and cash. Helping to increase the probability that some of your investments will provide satisfactory returns even when the others do not.
Investing involves risk. You aren't guaranteed to make money, and you might lose the money you start with.
Douugh Australia Pty Ltd ABN 76 617 000 138 operates under Douugh Australia Pty Ltd AFS License No. 500063. Although we endeavour to ensure the accuracy of information we provide, we do not accept responsibility of liability for any errors or from any loss from its use. Any information provided is general advice only and has been prepared without considering your objectives, financial situation or needs. We don't provide personalised advice or recommendations. Before making any investment decision you should consider whether it is appropriate for your situation and seek appropriate taxation and legal advice. For more details, see our FSG, Terms of Service and other disclosures.
Stay informed with the
Morning Toast
Save time with curated and delivered financial news and insights.