Morning Toast 6th June
Ordered an AppleVisionPro - cancelled my vasectomy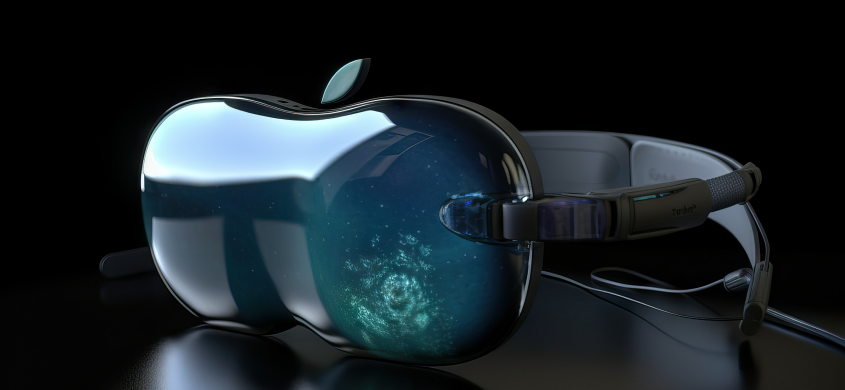 Highlights
With the debt ceiling crisis averted, strong jobs numbers, and the AI hype cycle at fever pitch, the tech-heavy Nasdaq clinched its sixth-straight winning week last week—its longest weekly win streak since 2020.
Friday's jobs report blew away Wall Street's estimates as the economy unexpectedly added 339,000 jobs in May.
The figure was the most in 4 months and marked the 14th consecutive month payrolls came in above market expectations.

This puts the total number of jobs gained so far in 2023 at over 1.5 million–certainly not what the Fed wants to see.

On the other hand, the unemployment rate—which is calculated using the separate household survey—rose to 3.7% from 3.5%.
But some investors think all this rally could be the straw that breaks the Bulls back, with the Bears coming in hot with doomsday predictions, with a credit crunch / interest rate hike combo fuelling and a property crisis.
Bearish bets on the stock market from hedge funds and other speculators are at their highest levels since 2007, the WSJ reported.
The prolonged debt ceiling negotiations will likely be the reason for issues in market liquidity.
Starting today, the US Treasury will begin issuing a large number of bonds to replenish its funds.

Paying for those new bonds—and acting as a drain on liquidity—will be bank deposits.

As a result, JPMorgan expects overall liquidity to fall by some $1.1 trillion which could lead to a 5% drop in the combined performance of stocks and bonds.

According to BofA, the consequent economic impact felt from this new issuance could be equivalent to a 25bps hike in interest rates.
Stock Spotlight

Apple Releases Vision Pro Headset, First Major New Product in a Decade.
The announcement at Worldwide Developers Conference is first to introduce users to 'spatial computing,' CEO Tim Cook says
The headset, named Apple Vision Pro, has been in the works for years, with Apple taking its familiar wait-and-see approach while other giant tech companies have dived headfirst into the still-kludgy AR/VR market.
The new platform and headset have massive implications for the rest of the market; once Apple wades into a product category, it often both validates the category and obviates competitors. Recently, a report from Bloomberg suggested that top Apple executives have been at odds over the positioning of and release of this headset.
Quote of the Day

Ordered an #AppleVisionPro. Also, cancelled my vasectomy—no longer need. #prophylactic
- Scott Galloway on the Apple Releases Vision Pro Headset.
Douugh, did you know?

No one's got a crystal ball that predicts the markets, so trying to know when a dip is going to happen is nearly impossible. But that doesn't mean you can't be prepared for them.
Here are 2 of our top tips on structuring your portfolio for market dips.
Don't put your eggs in one basket.
Diversification is all about spreading your money out across a whole variety of investments. A diversified portfolio will help even out the effect that a market dip has across your portfolio. You can diversify across different markets internationally, industries, and types of investments (like stocks or ETFs).
Cover all your bases - growth & value stocks
Growth stocks are shares in companies expected to grow at a faster rate than average, meaning they can sometimes be more volatile, and less likely to pay dividends. Value stocks are companies that are considered to be undervalued, tending to be more mature, less volatile and are more likely to pay dividends.
When a market dip happens, value stocks tend to perform better than how they perform in rising share markets. In comparison, growth stocks tend to perform worse during market dips and better in rising share markets.
Diversifying across both will help you survive and thrive in market dips.
Investing involves risk. You aren't guaranteed to make money, and you might lose the money you start with.
Douugh Australia Pty Ltd ABN 76 617 000 138 operates under Douugh Australia Pty Ltd AFS License No. 500063. Although we endeavour to ensure the accuracy of information we provide, we do not accept responsibility of liability for any errors or from any loss from its use. Any information provided is general advice only and has been prepared without considering your objectives, financial situation or needs. We don't provide personalised advice or recommendations. Before making any investment decision you should consider whether it is appropriate for your situation and seek appropriate taxation and legal advice. For more details, see our FSG, Terms of Service and other disclosures.
Stay informed with the
Morning Toast
Save time with curated and delivered financial news and insights.