Morning Toast Feb 7th
Strong start for US indexes | Google re-enters the AI chat race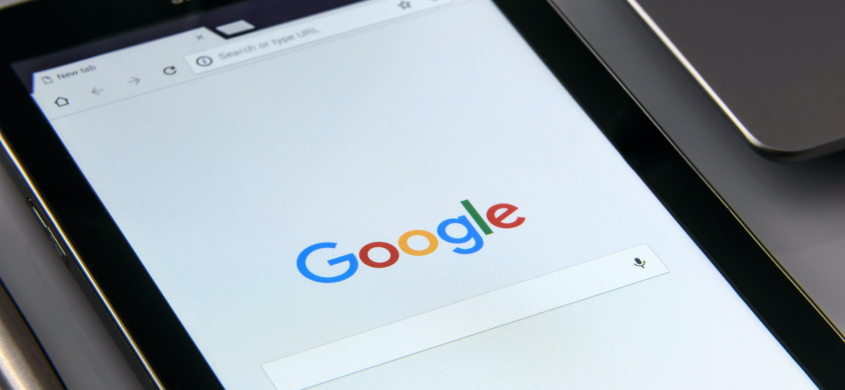 Highlights
Australian shares are set for a muted open as investors await Tuesday's policy decision by the Reserve Bank. 

The RBA is poised to lift the cash rate by 0.25%. It is scheduled to release its decision at 2.30pm AEDT.

US shares were lower to start their week; US Treasury yields rose on bets the Federal Reserve has more room to lift interest rates. In saying that, in the five weeks of trading so far in 2023, the Nasdaq has gained in all five and the S&P in four. The still-booming labour market and falling inflation appear to outweigh poor corporate earnings in investors' minds.

This week's busy earnings slate is highlighted by Disney, PepsiCo, Uber, and Chipotle. Investors are setting the bar low given the disappointing Q4 reports companies have posted thus far.

In other news, Tesla hiked prices on its Model Y by $1,000 after the Biden administration raised the cap on prices for certain EVs eligible for tax credits.
Sustainability News

How can AI chat push sustainability forward?
AI can help corporate sustainability professionals in various ways:
Data analysis: AI can help process and analyse large amounts of data, including energy consumption and emissions data, to identify areas for improvement and track progress towards sustainability goals.

Supply chain management: Monitor the sustainability performance of suppliers and identify opportunities for improvement.

Predictive maintenance: Predict when equipment will fail, reducing unplanned downtime and reducing energy consumption and emissions.

Energy management: Optimise energy use in buildings and industrial processes, reducing energy consumption and associated emissions.

Carbon footprint calculation: Automate the calculation of an organisation's carbon footprint, making it easier to track progress towards reducing emissions.
AI can play a significant role in environmental, social and governance (ESG) and sustainable finance by:
ESG data analysis: Analyse vast amounts of ESG data to support investment decisions and identify sustainable investment opportunities.

Risk management: Help investors identify and manage ESG risks, such as exposure to carbon emissions, water scarcity and human rights violations.

Impact investing: Identify and evaluate investment opportunities that deliver both financial returns and positive environmental and social impact.

Compliance: Assist financial institutions in ensuring compliance with sustainable finance regulations and guidelines, such as the Paris Agreement on climate change.

Transparency: Increase transparency in the investment process, providing investors with a more complete picture of the ESG performance of companies and projects.
*extract from GreenBiz Q&A with ChatGPT. A Q&A between Joel Makower and Chat GPT.
Big News

Google will share more about its work in artificial intelligence. Next week, Google will be holding an event about how it's "using the power of AI to reimagine how people search for, explore and interact with information, making it more natural and intuitive than ever before to find what you need," according to an invite sent to The Verge. The 40-minute event will be streamed on YouTube on February 8th at 8:30am ET.
The timing of the event is interesting given that Google CEO Sundar Pichai just announced that the company is shortly planning on letting people "interact directly" with its "newest, most powerful language models as a companion to search". Google, long the de facto way to find information on the internet, is likely facing some pressure from Microsoft, which is reportedly planning on integrating ChatGPT into Bing. That could allow Bing to offer more intelligent summaries and results, which is something that Google has struggled with.
Douugh, did you know?

We totally get it - research can be a boring thing! But when it comes to investing, sadly, it's vital to make the right decisions. 
If you're wondering where to even start researching or what to look for, here is a list of things we've put together that will help you choose the right stock for you!
1. Collect Company research materials
Review the company's financials. Highlights from financial filings and important financial ratios, these can be found on the companies website or financial news websites. Just start with a simple google search.
2. Get specific
Focus on the following numbers & ratios:
Revenue: the 'top line' amount of money a company brought in during the specified period.

Net income: the "bottom line" total amount of money a company has made after operating expenses, taxes & depreciation are subtracted from revenue.

Earnings per share (EPS): earnings divided by the number of shares available to trade. It shows the per-share profitability of a company.

Price-earnings ratio (P/E): a measure of a stock's value that tells you how much investors are willing to pay to receive $1 of the company's current earnings.

Return on equity (ROE): reveals how much profit a company generates with each dollar shareholders have invested.
3. Do some investigative research
Here are some questions you should try and find answers to:

How does the company make money?

Does the company have a competitive advantage?

Does there seem to be effective management?

What could go wrong for this industry/company?
Investing involves risk. You aren't guaranteed to make money, and you might lose the money you start with.
Douugh Australia Pty Ltd ABN 76 617 000 138 operates under Douugh Australia Pty Ltd AFS License No. 500063. Although we endeavour to ensure the accuracy of information we provide, we do not accept responsibility of liability for any errors or from any loss from its use. Any information provided is general advice only and has been prepared without considering your objectives, financial situation or needs. We don't provide personalised advice or recommendations. Before making any investment decision you should consider whether it is appropriate for your situation and seek appropriate taxation and legal advice. For more details, see our FSG, Terms of Service and other disclosures.


Stay informed with the
Morning Toast
Save time with curated and delivered financial news and insights.