Morning Toast Feb 9th
Disinflation has begun in the US | AI Search war heats up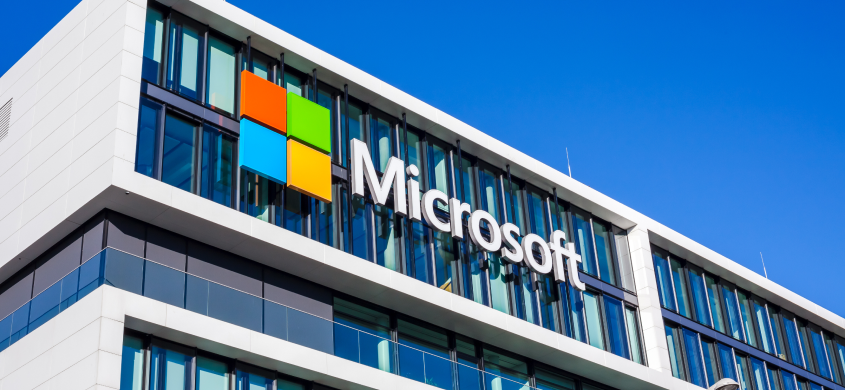 Highlights
Australian shares are poised to open lower as US stocks pulled back late in the session on a rethink on what the peak will be for interest rates. This is despite the Fed Chair Jerome Powell who has the power to tank stocks, but also to send them higher, confirming that disinflation "has begun."

Alphabet slumped amid concerns about its new artificial intelligence chatbot Bard.

The Bed Bath & Beyond roller-coaster ride showed no signs of slowing down, or taking a bath yesterday. The retailer's stock flopped even after it secured last-ditch financing to avoid bankruptcy. Shareholders hated the deal because it will dilute their equity.
Big News

The two tech behemoths Google and Microsoft are scrambling to capitalize on so-called "generative AI" integrated into their Search engines. Google's edge will be their massive amount of historical search data, and their AI assistance will be current day. Microsoft's Chat GPT-assisted server only has data to 2021. 
Baidu, China's largest search engine will soon launch its AI-assisted search, and it would not be a surprise if we saw Amazon leverage Alexa for the same purpose in the not too distant future. 
Microsoft is motivated by an opportunity to claw back some of Google Search's market share (93%), whereas Google faces the ultimate innovator's dilemma of disrupting a Search business worth $150bn, which has not been forced to innovate for years. 
Both know that evolution is necessary, as search behaviour for younger internet users is rapidly changing, as they are increasingly using TikTok and Instagram for recommendations. 
What's so different?
It seems small, but unlike traditional search, AI-assisted search actually attempts to give you an answer which is a huge leap forward from pages of search results.
Questions remain over accuracy (AI search with reference is already touted to be the next step), and there are questions over ads and monetisation.
But Microsoft and Google think the ultimate promise of AI vastly outweighs short-term hiccups, and both are pouring huge sums of money into boosting their AI capabilities. 
Microsoft CEO Satya Nadella told CNBC, "I have not seen something like this since, I would say 2007–2008, when the cloud was just first coming out."
Sustainability News

Your electronics could soon be powered by an ultra cheap sea salt battery.
Researchers have built a new cheap battery with four times the energy storage capacity of lithium. Constructed from sodium-sulphur - a type of molten salt that can be processed from sea water - the battery is low-cost and more environmentally friendly than existing options.
It could be a 'breakthrough' for renewable energy, according to lead researcher Dr Shenlong Zhao, from the University of Sydney.
"Our sodium battery has the potential to dramatically reduce costs while providing four times as much storage capacity [as Lithium]," he said.
"This is a significant breakthrough for renewable energy development which, although reduces costs in the long term, has had several financial barriers to entry."
Douugh, did you know?

At Douugh, we're passionate about helping you make the most of your money starting with each order.
All shares are routed through the National Best Bid and Offer (NBBO). This is a regulation by the US Securities and Exchange Commission requiring all brokers to execute customer trades at the best available price when buying and selling shares.
This also includes fractional trades, so whether your investment is large or small - you'll get the best price.
Best Bid is an investing term given to the highest price that someone is willing to purchase for, and so reflects the best price that somebody could sell for. If you want to know a little more about this, then click the link below to read up on it at the Academy.
Investing involves risk. You aren't guaranteed to make money, and you might lose the money you start with.
Douugh Australia Pty Ltd ABN 76 617 000 138 operates under Douugh Australia Pty Ltd AFS License No. 500063. Although we endeavour to ensure the accuracy of information we provide, we do not accept responsibility of liability for any errors or from any loss from its use. Any information provided is general advice only and has been prepared without considering your objectives, financial situation or needs. We don't provide personalised advice or recommendations. Before making any investment decision you should consider whether it is appropriate for your situation and seek appropriate taxation and legal advice. For more details, see our FSG, Terms of Service and other disclosures.
Stay informed with the
Morning Toast
Save time with curated and delivered financial news and insights.