Morning Toast Feb 14th
Too early to call time on inflation? | Crypto on the slide.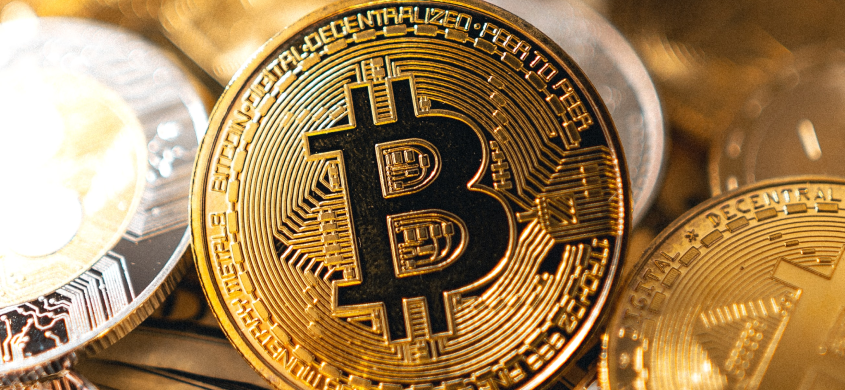 Highlights
After a scorching start to the year, stocks took a dip last week over rate-hike jitters and an earnings season that has so far been a flop. Australian shares are set to track US stocks higher early after the late Wall Street rally.

January's US consumer price index report is set to test the "disinflation" optimism reported in the Toast last week, as angst around how much further the Federal Reserve must tighten simmers.

The feeling is that headline US inflation will push 0.5% higher in January, spurred on by higher energy prices, unwinding months of deceleration.

Stock markets are preparing for a scenario where the CPI comes in even hotter than expected, challenging the narrative that inflation is trending lower in the US economy.
Stock Spotlight

After Netflix (NFLX) lost 200,000 subscribers in Q1 and nearly 1 million customers in the second quarter of 2022 its shareholders lost faith in the company's outlook, questioning if the days of monster growth are over.
After an initial drop in the share price of 48%, investors could be turning optimistic about the business. Shares were actually up a remarkable 70% in the last six months of 2022 and the Netflix price started in 2023 at $294.88. Today, Netflix traded at $358.57, so the price increased by +20% from the beginning of the year. According to some analysts, the forecasted Netflix price at the end of 2023 is $585 and the year to year change of +98%.
With the streaming wars continuing, changes to Netflix's revenue streams will be to introduce free and ad based packages - plus the cost of living keeping people indoors could be a make or break year for some of the star streaming stocks.
Big News

This year's blistering rally in cryptocurrencies such as Bitcoin and Ethereum (Ether) show signs of wilting amid growing concerns that US regulators are preparing a major crackdown on the digital asset market.
Bitcoin, the largest cryptocurrency, soared by more than 40% in January and seemed to have settled at close to $US23,000 ($33,333).
Since last Wednesday, however, the Bitcoin price has fallen by more than 6%, while Ether, the second largest crypto, is down more than 10% to just over $US1500.
The sell-off was sparked by fears that the US Securities and Exchange Commission is planning to put a ban on "staking".
Last week, Kraken, one of the best known crypto exchanges, agreed to pay a $US30 million settlement to the regulator and end its crypto staking program for US clients.
SEC chairman Gary Gensler who, back in 2021, likened the crypto market to the "Wild West", has signalled his intention to clamp down more aggressively on the industry.
In a statement last week, the SEC said emerging technologies and crypto assets were a priority for the regulator in 2023.
Douugh, did you know?

Green industries are areas of business with the goal of reducing harmful environmental practices or finding healthier resources to fuel society. They often use sustainable technologies, like solar/hydropower,and use their resources more efficiently.
Green industries offer their investors the reward of both profits and a positive impact on the environment. So you get to feel good about doing good and making money! 
As the world begins to address climate and environmental issues, industries that are built upon outdated practices will face higher costs and regulatory barriers. There is an increased need and opportunity in the market for green alternatives. 
Understanding which industries are considered 'green' can sometimes be difficult. We've put together this list of 'green investment' industries that provide opportunity for the future:
Renewable Energy

Hydroelectricity

Wind Power

Solar Energy

Geothermal Energy

Pollution Controls

Green Transportation

Waste reduction

Alternative Agriculture

Organic farming

Aquaculture

Waster Investments
Investing involves risk. You aren't guaranteed to make money, and you might lose the money you start with.
Douugh Australia Pty Ltd ABN 76 617 000 138 operates under Douugh Australia Pty Ltd AFS License No. 500063. Although we endeavour to ensure the accuracy of information we provide, we do not accept responsibility of liability for any errors or from any loss from its use. Any information provided is general advice only and has been prepared without considering your objectives, financial situation or needs. We don't provide personalised advice or recommendations. Before making any investment decision you should consider whether it is appropriate for your situation and seek appropriate taxation and legal advice. For more details, see our FSG, Terms of Service and other disclosures.

Stay informed with the
Morning Toast
Save time with curated and delivered financial news and insights.