Morning Toast Feb 16th
Zen feelings to latest inflation report | Mixed results in the US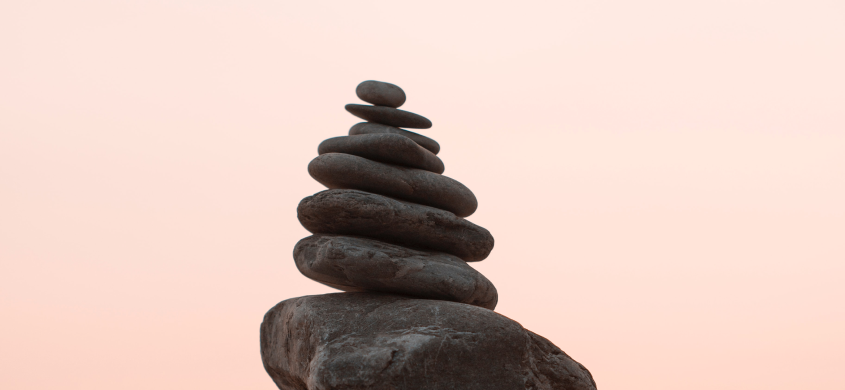 Highlights
Investors had an unexpectedly calm reaction to January's hotter than expected inflation report. While volatility was expected, as we reported in our last Morning Toast, stocks mostly kept it even and closed out the day mixed. Tech, led by Nvidia and Tesla, had it better than other sectors.

Tesla employees at a Buffalo, NY, plant said they plan to unionise, which would be a first for the company.

Airbnb scored its first annual profit in 2022 thanks to surging demand for travel.

Subway confirmed it's exploring a sale. It could be valued at more than $10 billion.
Economy & Market News

​​Consumer price data showed it'll be a long and winding road back to normal inflation levels. 
A slew of other US data, including January retail sales, pointed to the resiliency of the US economy (output at US factories rose 1%, and homebuilder sentiment increased in February by more than forecast), plus the prospect that the Federal Reserve will continue to lift interest rates to check growth and inflation.
Inflation did in fact continue to cool last month, although at a snail's pace (prices grew 6.4% annually, compared to 6.5% the month before). Prices for a variety of goods and services, such as groceries and rent, actually continued to climb considerably. Egg prices in January were up 70% from the prior year.
With the US Federal Reserve and Reserve Bank of Australia unified in declaring that inflation is too high, rising interest rates appear here to stay, at least for the time being.
Stock Spotlight

The S&P 500 has the potential to plunge, according to Guggenheim's Walsh. While the pending US recession will be "relatively mild", likely to be offset by a strong consumer balance sheet, Guggenheim Partners said investors should prepare for the S&P 500 to reset significantly lower.
"A recession could come as early as the middle of the year, but corporate credit fundamentals are strong heading into the downturn," Walsh said.
Based on an analysis conducted by Guggenheim's research team of price-to-earnings multiples during times of slowing economic activity, the S&P 500 could trough as low as 3000 to 3200 during the forecast recessionary period, Walsh said.
The S&P 500 was trading near 4120 at about 1.15pm on Wednesday in New York; it has risen about 15% from its October lows, including 8% so far this year.
Sustainability News

Agricultural farming accounts for a third of global C02 emissions and has significant knock on effects with reducing carbon requesting natural capital and biodiversity.
The rapidly expanding indoor farming industry is seen as a keen step in reducing these issues whilst still feeding a growing global population but it has endured some growing pains in the back half of 2022.
A pullback in venture funding and elevated energy costs have led to a rash of layoffs, delayed or cancelled farm construction, and, in some cases, shuttered businesses.
The industry recorded $434 million in funding in Q3 2022, per Pitchbook data, down 17% year over year and a 44% decline from Q2.
And a combination of inflation and Russia's invasion of Ukraine caused electricity prices in both the US and Europe to skyrocket to record levels. These rising costs put significant pressure on indoor farms, which often have lights going 24/7 as a way to substitute the sun's energy.
"In response to a more challenging funding environment, many companies have made a clear reprioritization of business strategy away from growth at all costs and to profitability," Alex Frederick, senior analyst of emerging technology at Pitchbook, wrote in the company's Q3 2022 Agtech Report.
Douugh, did you know?

FANG Stocks: The Darlings of Wall Street?
So you've probably heard of the big four banks in Australia, but have you heard of - FANG stocks? If you're a Wall Street fan, then you probably know all there is to know about FANG stocks and why they cause so much buzz in the investment world. But for all those who want to learn a little more, let's get down to the nitty-gritty.
FANG stocks have been the darlings of Wall Street over the years, and for a good reason. They have disrupted traditional industries and created new ones, making them some of the most valuable and innovative companies in the world.
At a deeper level, FANG stocks are the big four tech giants: Meta Platforms (META), Amazon (AMZN), Netflix (NFLX), and Alphabet (GOOGL). The acronym FANG stemmed from the companies' original names: Facebook, Amazon, Netflix and Google. The acronym may sometimes vary, as variations have arisen over time, including the change to FAANG when Apple (AAPL) was added to the mix upon its large success in the market.
To know all there is to know about FANG stocks, read our latest blog.
Investing involves risk. You aren't guaranteed to make money, and you might lose the money you start with.
Douugh Australia Pty Ltd ABN 76 617 000 138 operates under Douugh Australia Pty Ltd AFS License No. 500063. Although we endeavour to ensure the accuracy of information we provide, we do not accept responsibility of liability for any errors or from any loss from its use. Any information provided is general advice only and has been prepared without considering your objectives, financial situation or needs. We don't provide personalised advice or recommendations. Before making any investment decision you should consider whether it is appropriate for your situation and seek appropriate taxation and legal advice. For more details, see our FSG, Terms of Service and other disclosures.
Stay informed with the
Morning Toast
Save time with curated and delivered financial news and insights.