Morning Toast Jan 24th
Strong markets ahead of reporting. Brokers increasing their fees.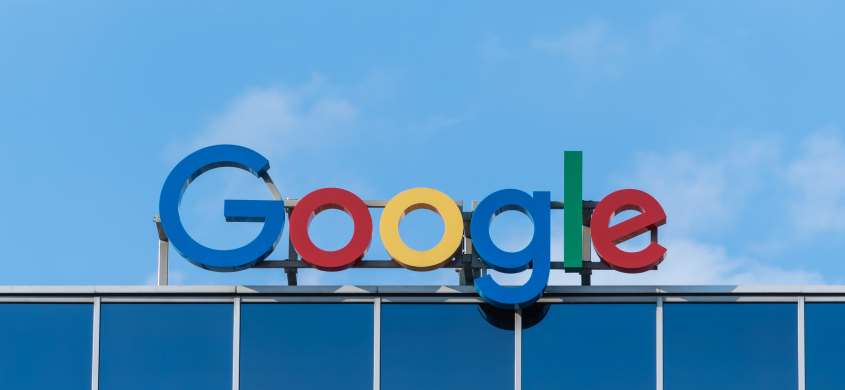 Highlights
Australian shares are set to open higher as tech stocks paced a broad rally in New York. Ten of the 11 S&P 500 industry sectors advanced. The Australian share market has posted its second-best start to a year in at least three decades. As optimism grows, inflation will peak lower than the Reserve Bank's 8% forecast for the December quarter, whilst Morgan Stanley says US stocks aren't pricing weak data - plunging forward-looking indicators will translate into an earnings recession and will end up hitting US markets, says Morgan Stanley strategist Michael Wilson.

Google parent company Alphabet has announced it will cut 12,000 jobs, its largest round of layoffs ever.

Reed Hastings has stepped down from his role as Netflix co-CEO, but will stay at the company as Executive Chairman.

Wayfair, the online furniture retailer, is cutting 1,750 jobs, its second round of layoffs in less than six months.

Jeff Bezos, founder of Amazon and owner of the Washington Post, visited the Post newsroom last week as workers brace for layoffs the company announced in December.
Economy & Markets
How the tables have turned. After getting trounced in 2022, the Nasdaq is outpacing its index peers thanks to a rise in tech stocks to start 2023. We'll see if the momentum continues this week when Tesla and other tech companies report their earnings.
Microsoft, Tesla, IBM, and Southwest Airlines highlight this week's earnings reports. Full-year GDP data for 2022 will drop on Thursday. Plus, an inflation report (the most closely watched by the Fed) arrives Friday.
Big News

Microsoft co-founder Bill Gates has predicted rapid developments in the capability of artificial intelligence programs - such as high-profile tool ChatGPT - will dramatically change how people source information online and warned white-collar job losses will inevitably result from its use.
Speaking to The Australian Financial Review after an event at the Lowy Institute in Sydney on Monday, the technology pioneer said he had been experimenting with generative AI programs a lot over the past year and saw huge potential benefits for health and education.
It has been suggested that generative AI could blow open the internet search market that has long been dominated by Google, amid reports that Google co-founders Larry Page and Sergey Brin had recently been called back from semi-retirement to hold emergency meetings about how to incorporate chatbots in its search pages.
The topic of AI advancement has long been associated with broader societal concerns that more intelligent automation will cause havoc in the job market. Mr Gates did not shy away from a likely reality where knowledge-based, white-collar jobs would go due to the greater sophistication of AI.
Recent job losses at Google, Microsoft and Amazon – where 12,000, 10,000 and 18,000 roles, respectively were axed – have been ascribed to AI replacing staff in some quarters, but Mr Gates said this was not yet the case.
"AI isn't, as yet, having an effect on the job market, but it will have an effect because it is always a question of what happens if you make things less expensive," he said.

"As you make jobs more efficient [with AI tools] there are some areas where things change, for example when radial tyres were invented, people didn't drive more, so we have less tyre factories."
Featured Stock

The dating and hook-up market may be saturated.
Last month, UBS explored what was going wrong with Tinder, a pioneer of the dating app sector that was largely the reason its owner, Dallas-based Match, was the second-worst stock in the S&P 500 index last year. The stock fell 69 per cent.
"There has been a change in the demographics of the 18-28 year olds, with Millennials which adopted Tinder right from the get-go being phased out of this cohort by Gen Zers," was how UBS explained what happened at Tinder.
There is another way to describe what UBS observed: the hook-up market, which Tinder famously led, is saturated (which, in business, means unable to grow further).
Within Tinder, the Network Effect - hailed as their ability to grow exponentially - doesn't seem to be working. The number of regular Tinder swipers hasn't increased since the end of 2019, according to Bloomberg columnist Chris Bryant, who cited data from research firm Sensor Tower. Over the same time period, he wrote, the number of people using Hinge (which is also owned by Match) and Bumble has increased 140% and 87%, respectively.
An Australian freelance journalist, Cherie Gilmour, described Tinder's problems on Sunday:
"After a decade of helping out the lonely and the lusty, the love machine that fits into the palm of your hand is proving less popular."
Douugh, did you know?

Fees fees fees.  At a time where everyday people are struggling with the cost of living and volatility in investment markets is impacting people's nest eggs. Key Australian brokers are increasing their fees. 
Stake
Stake are now charging $3 up to US$30k and then 0.01% thereafter on US sharetrading;

Stake says it's due to "rising costs in the current economic environment" and plans to build a "robust financial services company"

Neither ASIC's warnings about $0 fee models nor declining retail trading activity were behind the decision Stake chief marketing officer Bryan Wilmot said.
Tiger Brokers
Tiger Brokers are now charging a fee of USD 0.005 / Share on US Stocks & ETFs, as a minimum of USD 1 / Order and a maximum charge of 0.5% × Trade Value
Sharesies
Sharesies are also increasing their fees as of today. Now 1.9% up to a cap of US$5 for US shares, and $6 for Australian Shares.

Was 0.5% up to $3000 across both US and Australian trades. Trades above $3000 incurred 0.1%

Brendan Doggett (Sharesies country manager for Australia) said fee changes were designed to help investors place larger trades by capping rates.
Douughs fees work a little differently. Our platform is still free until the 1st of February when we will begin charging a single charge of $2.99 every 28 days for US Shares, charged only if you place one or more trades with Douugh. Meaning you can buy and sell Shares as often as you like with one single fee. Plus if you don't trade - you don't pay!
Investing involves risk. You aren't guaranteed to make money, and you might lose the money you start with.
Douugh Australia Pty Ltd ABN 76 617 000 138 operates under Douugh Australia Pty Ltd AFS License No. 500063. Although we endeavour to ensure the accuracy of information we provide, we do not accept responsibility of liability for any errors or from any loss from its use. Any information provided is general advice only and has been prepared without considering your objectives, financial situation or needs. We don't provide personalised advice or recommendations. Before making any investment decision you should consider whether it is appropriate for your situation and seek appropriate taxation and legal advice. For more details, see our FSG, Terms of Service and other disclosures.
Stay informed with the
Morning Toast
Save time with curated and delivered financial news and insights.