Morning Toast Jan 19th
Poor retail results lift recession prospects. ESG investing still on the rise.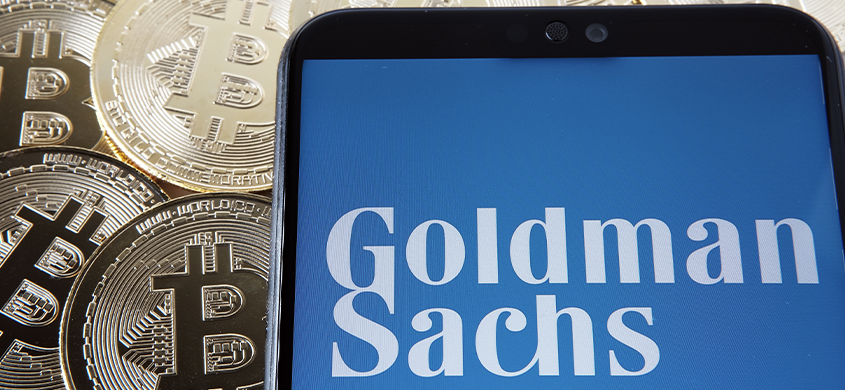 Highlights
Australian shares are poised to open lower, tracking losses on Wall Street after disappointing retail sales data bolstered bets that the Federal Reserve's rate-rising moves could push the US economy into recession.

Retail sales plummeted 1.1% last month, the biggest drop since December 2021. Data for November was revised to show sales decreasing 1.0% instead of 0.6% as previously reported. Economists polled by Reuters had forecast sales decreasing 0.8%. Retail sales rose 6.0% year-on-year in December.Retail sales are not adjusted for inflation. December's decline in sales was likely in part the result of goods prices falling during the month.

A separate report from the Fed showed manufacturing output dropped 1.3% in December and production in the prior month was much weaker than initially thought.

News on inflation continued to be encouraging, with a third report from the Labor Department showing the producer price index for final demand decreased 0.5% in December after rising 0.2% in November. In the 12 months through December, the PPI increased 6.2% after climbing 7.3% in November.
Economy and Markets
The Dow snapped a four-day winning streak after Goldman Sachs posted its biggest earnings whiff in more than 10 years (Q4 was miserable for dealmaking). Crypto prices, though, continued to tick higher, and bitcoin has now clawed back all of its losses since the implosion of FTX.
Investing News

Microsoft is following its peers and will reportedly lay off a large number of employees today: a rumoured 5% of its workforce, equivalent to more than 10,000 people. CEO Satya Nadella recently said that Microsoft wasn't "immune to the global changes" and predicted a "challenging" next two years. Still, Microsoft isn't totally hunkering down. It's currently prepping its largest startup investment ever: $10 billion into ChatGPT creator OpenAI.
Disney's proxy battle is getting nasty, and it is not pleased that activist investor Nelson Peltz is trying to gain a spot on its board. In a fiery filing yesterday, the company bashed Peltz for lacking a "basic understanding" of the media industry (Peltz has a history of pushing for changes at consumer giants like P&G and Unilever). Last week, Peltz launched a proxy battle with the Disney board after accumulating a $900 million stake. He claims that Disney's acquisition spree has harmed shareholders, and he's called out the company's fumbled execution of its CEO succession plan.
Sustainability News

BlackRock CEO Larry Fink suggested that the political backlash facing the firm over climate and ESG issues has not significantly impacted the company, with inflows outpacing anti-ESG-related outflows by around 100 times over the past year.
Asked about the impact of the anti-ESG political movement in a Bloomberg TV interview at the World Economic Forum in Davos, Fink said:
"We lost about $4 billion of flows from various states, but in long-term flows last year we were awarded $400 billion. Just last year in the United States our clients entrusted us with an additional $230 billion. So you tell me."
Stock Spotlight
Goldman Sachs CEO David Solomon told CNBC on Wednesday that his firm suffered an upsetting quarter partly due to its overly ambitious consumer efforts.
"We obviously had a disappointing quarter, and we tried to own that, you know, up front," Solomon said Wednesday on CNBC's "Squawk Box" at the World Economic Forum in Davos, Switzerland.
The New York-based investment bank on Tuesday posted its largest earnings miss in a decade as revenue fell and expenses and loan loss provisions came in higher than expected.
Goldman said quarterly profit plunged 66% from a year earlier to $1.33 billion, or $3.32 per share, about 39% below the consensus estimate. That made for the largest EPS miss since October 2011, according to Refinitiv data.
Douugh, did you know?

One of the hottest trends in investing today is Sustainable investing. But what does that actually mean? Well, let's break it down. 
Sustainable Investing actually goes by a couple of names that you may have seen in the media before, like Socially Responsible Investing, Ethical Investing, or ESG Investing, all usually referring to the same thing. 
Sustainable investing involves investing in businesses that make the world a better place by positively impacting areas like the environment and society and avoiding areas - like fossil fuels and weapons manufacturing - that have a negative impact on our planet and society. It's an investing strategy that has skyrocketed in popularity over the past few years, which could be put down to several reasons like increased awareness of social justice issues, heightened media coverage of the environmental crisis or simply the fact that more people are wanting to lead sustainable lives. Either way, this long-standing notion of sacrificing your values for returns is pretty well dead in the water.
Learn more about Sustainable Investing over at the Academy.
Investing involves risk. You aren't guaranteed to make money, and you might lose the money you start with.
Douugh Australia Pty Ltd ABN 76 617 000 138 operates under Douugh Australia Pty Ltd AFS License No. 500063. Although we endeavour to ensure the accuracy of information we provide, we do not accept responsibility of liability for any errors or from any loss from its use. Any information provided is general advice only and has been prepared without considering your objectives, financial situation or needs. We don't provide personalised advice or recommendations. Before making any investment decision you should consider whether it is appropriate for your situation and seek appropriate taxation and legal advice. For more details, see our FSG, Terms of Service and other disclosures.
Stay informed with the
Morning Toast
Save time with curated and delivered financial news and insights.