Morning Toast Jan 25th
Tech on the rise. Podcasts reach their peak.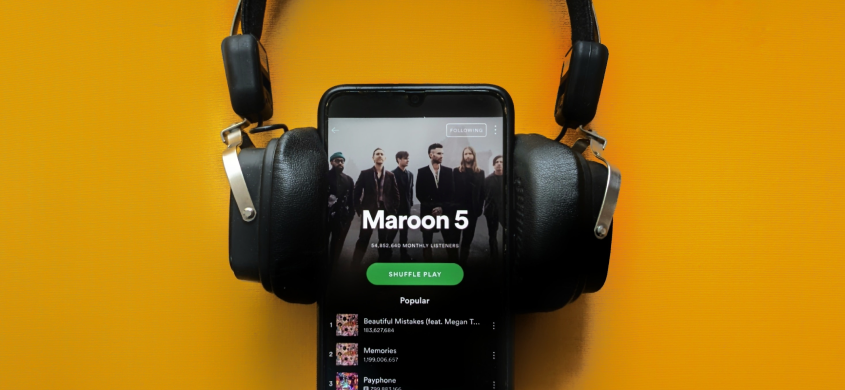 Highlights
Australian shares were poised to open lower, tracking modest moves in New York. US stocks started to turn more positive in afternoon trading as investors assessed and awaited this week's wave of quarterly results. The Australian dollar erases all its losses from 2022.

Tech companies helped boost the market again yesterday as investors started to let themselves believe that the Fed might really start slowing down rate hikes soon. 

Wayfair's stock soared after multiple analysts smiled on the online furniture seller in the wake of its layoff plans.
Sustainability News
Climate tech was inoculated against the worst symptoms of the 2022 startup funding contraction, but it wasn't entirely immune. As the excellent Climate Tech VC newsletter reports, overall investments last year were about $40 billion, spread over an astonishing 1,000-plus deals. That latter stat spiked more than 40% in 2022 versus 2021, reflecting the diverse universe of climate tech innovation.
None of this probably surprises most Climate Tech Weekly readers, but this revelation might: According to BloombergNEF, a huge chunk of that money came not from venture capital firms but from corporate venture arms — such as ABB Technology Ventures, managed by Swiss engineering firm ABB, and SE Ventures, the venture arm of digital automation and energy management company Schneider Electric.
Big News

The corporate podcasting boom may be ending, not with a too-long preamble before the guest, but a whimper. Spotify announced yesterday that it will lay off about 600 employees, or 6% of its workforce, in the latest Big Tech recession hedge. The shakeup could signal a pivot in the company's podcast strategy.
Like most of the other major tech companies making cuts, Spotify cited overly ambitious pandemic growth as the primary cause, and CEO Daniel Ek took "full accountability." 
Along with the layoffs, Ek announced a major departure from the audio streamer: Chief Content Officer Dawn Ostroff, who was the driving force behind the company's $1+ billion podcasting arms race to sign deals with companies like Gimlet and high-profile talent like Barack and Michelle Obama, Prince Harry and Meghan Markle, and Joe Rogan.
Although the layoffs don't specifically target Spotify's podcasting staff, the departure of Ostroff is yet another sign that the company is slowing down its full-steam-ahead approach to the space. Earlier this month, Bloomberg reported that Spotify froze its US budget for new podcasts. The company also didn't re-up its exclusive deal with Brené Brown, and back in October it pulled 11 originals from the platform.
The podcast megadeals of the pandemic may have been premature—podcasting made up just 7% of total listening on Spotify in Q1 2022, the company said, despite the massive investment in tentpole shows. And the exclusive show model that makes popular shows available only to subscribers of a given streamer hasn't proven wildly successful. The Gimlet and Parcast unions announced that making certain shows Spotify exclusives reduced their listenership by as much as 75% in some instances.
Sirius XM and Amazon Music have also hit the brakes on pods, reducing signing offers and increasing their share of advertising revenue. On the whole, 2022 just wasn't the best year to talk into a microphone. According to data compiled by Chartr, the number of new shows created last year dropped 80% from 2020.
Featured Stock

Do Tesla's results represent Musk's 'moment of truth'? Tesla will report its latest quarterly results after the closing bell on Wednesday (Thursday AEDT) and for Wedbush Securities analyst Dan Ives, it will be "a moment of truth" for Elon Musk.
"While every quarter is important for Tesla, we would highlight this upcoming call and guidance commentary as one of the most important moments in the history of Tesla and for Musk himself," Ives said in a note.
Ives said after experiencing unprecedented hyper growth over the past few years in the EV market which was essentially created by Musk, Tesla faces "a darker macro in 2023 with fierce competition coming from all angles".
"Adding to that backdrop is Musk who has essentially gone from a superhero with a red cape to a villain in the eyes of many investors after the ongoing Twitter fiasco has cast a dark shadow over Tesla's stock."
Shares in Telsa were 0.4% lower to $US143.25 at 2.04pm in New York. The stock has rallied more than 30% since early this month after having shed more than two-thirds of their value from April.
Douugh, did you know?

Fees fees fees. At a time where everyday people are struggling with the cost of living and volatility in investment markets is impacting people's nest eggs. Key Australian brokers are increasing their fees.
Stake
Stake are now charging $3 up to US$30k and then 0.01% thereafter on US sharetrading;

Stake says it's due to "rising costs in the current economic environment" and plans to build a "robust financial services company"

Neither ASIC's warnings about $0 fee models nor declining retail trading activity were behind the decision Stake chief marketing officer Bryan Wilmot said.
Tiger Brokers
Tiger Brokers are now charging a fee of USD 0.005 / Share on US Stocks & ETFs, as a minimum of USD 1 / Order and a maximum charge of 0.5% × Trade Value
Sharesies
Sharesies are also increasing their fees as of today. Now 1.9% up to a cap of US$5 for US shares, and $6 for Australian Shares.

Was 0.5% up to $3000 across both US and Australian trades. Trades above $3000 incurred 0.1%

Brendan Doggett (Sharesies country manager for Australia) said fee changes were designed to help investors place larger trades by capping rates.
Douughs fees work a little differently. Our platform is still free until the 1st of February when we will begin charging a single charge of $2.99 every 28 days for US Shares, charged only if you place one or more trades with Douugh. Meaning you can buy and sell Shares as often as you like with one single fee. Plus if you don't trade - you don't pay!
Investing involves risk. You aren't guaranteed to make money, and you might lose the money you start with.
Douugh Australia Pty Ltd ABN 76 617 000 138 operates under Douugh Australia Pty Ltd AFS License No. 500063. Although we endeavour to ensure the accuracy of information we provide, we do not accept responsibility of liability for any errors or from any loss from its use. Any information provided is general advice only and has been prepared without considering your objectives, financial situation or needs. We don't provide personalised advice or recommendations. Before making any investment decision you should consider whether it is appropriate for your situation and seek appropriate taxation and legal advice. For more details, see our FSG, Terms of Service and other disclosures.
Stay informed with the
Morning Toast
Save time with curated and delivered financial news and insights.