Morning Toast March 9th
Ikea's new glue | US economy too strong to keep rates down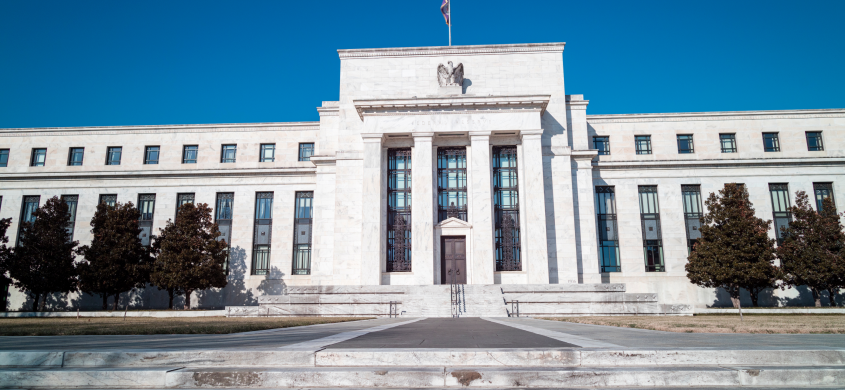 Highlights
In the U.S., Fed Chair Jerome Powell made markets fizz yesterday - and not in a good way! During his testimony on Capitol Hill, he stated interest rates were probably going to go "higher than previously anticipated" in light of stronger economic data. After those comments, stocks sold off, and the 2 year Treasury yield spiked to above 5% for the first time since 2007.

Whereas in Australia, after this week's rate hike, Lowe confirmed that the RBA are "closer to a pause" and that the Reserve Bank has a "completely open mind" about the trajectory of monetary policy. There will be more to come here, but given AU typically follows the U.S. lead, more rises may come.
Sustainability News

IKEA announced today that it would begin switching from fossil-based to bio-based glues, in a move aimed at addressing a significant source of greenhouse gas (GHG) emissions at the company.
According to IKEA, the use of glue - primarily used for board production - accounts for 5% of the company's total value chain climate footprint. The company said that the announcement follows 10 years of trials to find alternatives to fossil-based glues
Addressing greenhouse gas (GHG) emissions from production, forms a major part of IKEA's commitment to becoming climate positive – reducing more emissions than the value chain generates – by 2030, with supply chain emissions accounting for nearly two thirds of IKEA's climate footprint. The glue initiative follows the company's announcement last month of a significant expansion of its program to support its suppliers in accessing renewable energy.
As part of the new announcement, IKEA unveiled goals to reduce fossil-based glue usage by 40% and the climate footprint from glue by 30%, and to have most board-producing factories in its supply chain using glues with lower climate footprints by 2030. The company also said that it had launched an accelerator program to pilot new glue solutions with external partners, to enable a transition to 100% bio-based glue use.
Stock Spotlight

Slack, the Salesforce-owned messaging app, said yesterday it's introducing AI tools based on ChatGPT that will help you draft replies, find answers to questions, and summarize long threads or channels. There's currently a waitlist to pilot the program.
Salesforce touts the app's potential to make workers more productive, but just how productive is up for debate as the AI-generated messages may take longer to edit and fact check than just writing them yourself. Tools like Google's AI chatbot have made headlines for giving users incorrect information.
Slack's new feature joins many other AI apps and assistants that companies such as Microsoft, Meta, and Google are unleashing on the American workforce.
Douugh, did you know?

Chinese banks have held the top 4 spots on Brand Finance's Banking 500 since 2019, which ranks the world's most valuable bank brands annually.
But what does brand value mean? Brand value in this situation is a measure of the value of intangible marketing assets, not the overall worth of the business itself.
The top 10 most valuable bank brands of 2023 are evenly split between the United States and China. China leads with $262 billion in terms of combined brand value, compared to America's $165 billion.
The World's Most Valuable Bank Brands (2019-2023)
🇨🇳 ICBC: $69.5 (USD Billion)

🇨🇳 China Construction Bank: $62.7 (USD Billion)

🇨🇳 Agricultural Bank of China: $57.7 (USD Billion)

🇨🇳 Bank of China: $47.3 (USD Billion)

🇺🇸 Bank of America: $38.6 (USD Billion)

🇺🇸 Wells Fargo: $33.0 (USD Billion)

🇺🇸 JP Morgan: $31.8 (USD Billion)

🇺🇸 Chase: $31.3 (USD Billion)

🇺🇸 Citi: $30.6 (USD Billion)

🇨🇳 China Merchants Bank: $24.5 (USD Billion)
If banking & finance are investments you are interested in, the following most valuable bank brands are available on the Douugh app. 
Bank of America (BAC.US)

Wells Fargo (WFC.US)

JP Morgan (JPM.US)

Citi (C.US)
Investing involves risk. You aren't guaranteed to make money, and you might lose the money you start with.
Douugh Australia Pty Ltd ABN 76 617 000 138 operates under Douugh Australia Pty Ltd AFS License No. 500063. Although we endeavour to ensure the accuracy of information we provide, we do not accept responsibility of liability for any errors or from any loss from its use. Any information provided is general advice only and has been prepared without considering your objectives, financial situation or needs. We don't provide personalised advice or recommendations. Before making any investment decision you should consider whether it is appropriate for your situation and seek appropriate taxation and legal advice. For more details, see our FSG, Terms of Service and other disclosures.
Stay informed with the
Morning Toast
Save time with curated and delivered financial news and insights.