Morning Toast 14 November

Highlights
In the world of financial markets, stocks are currently riding a wave of success, with accolades piling up almost faster than they can be awarded. The Nasdaq experienced its most impressive day since May on Friday, and the S&P 500 has displayed remarkable consistency by recording gains in nine out of the last ten trading sessions, resulting in a 7.2% increase during this timeframe. The decline in bond yields has led investors to believe that the market is primed for a late 2023 rally.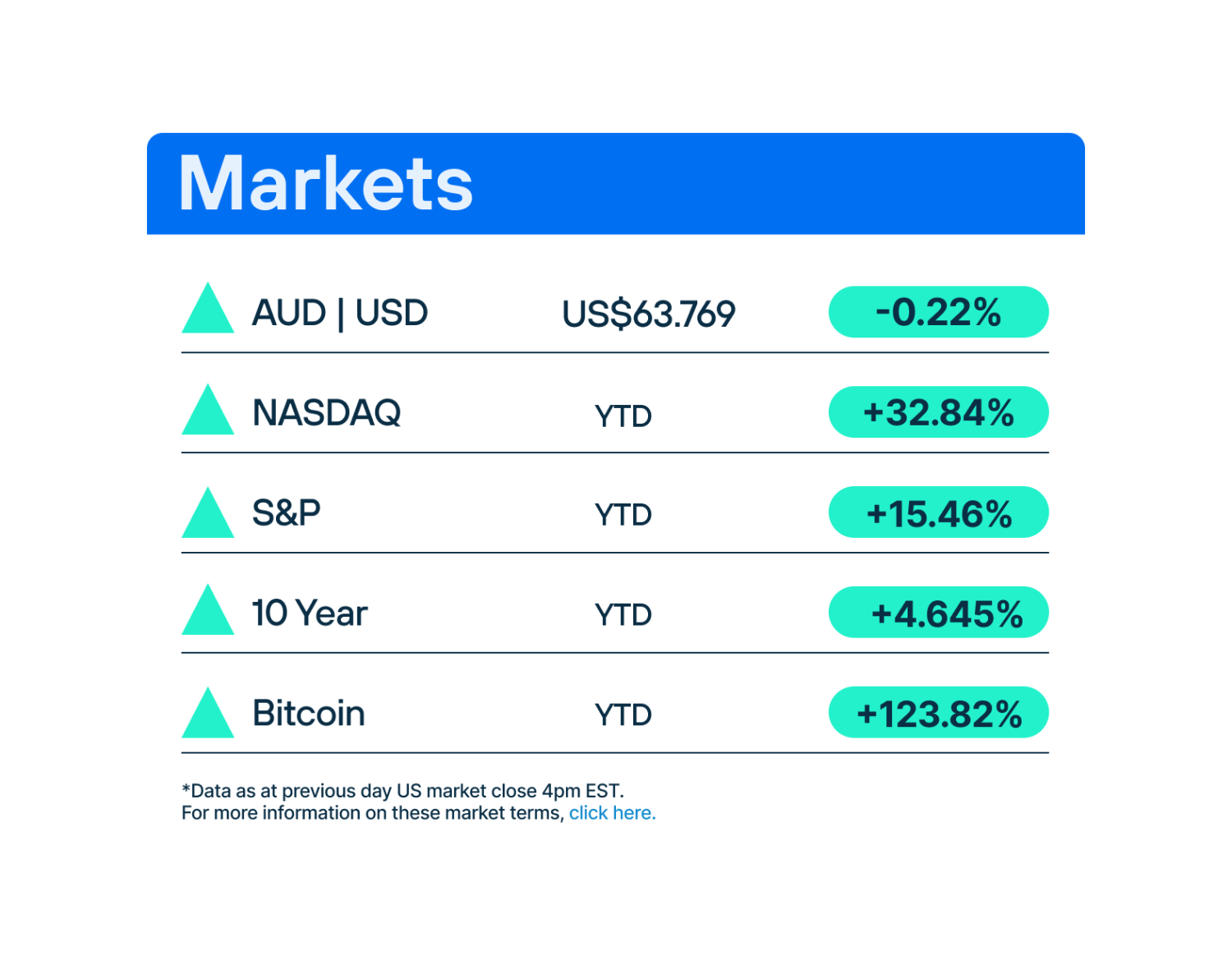 Stock Spotlight
Emirates Airlines made a significant move at the start of the 2023 Dubai Airshow on Monday by confirming a substantial order worth $52 billion for Boeing aircraft. This prominent state-run airline, part of the Emirates Group and based in Dubai, expanded its order by acquiring an additional 55 Boeing 777-9s and 35 Boeing 777-8s, resulting in a total commitment of 205 units of the 777X widebody jets. Furthermore, Emirates adjusted its existing order for Boeing 787 Dreamliners, increasing the quantity from 30 to 35 aircraft. This updated order encompasses 15 787-10s and 20 787-8s. It's worth noting that Emirates currently operates the largest fleet of Boeing 777 aircraft globally.
Emirates Airlines' continued interest in expanding its widebody jet fleet underscores the significance of the Middle East market in driving the demand for such aircraft, particularly due to the region's pivotal role as a crucial transit hub for long-haul flights.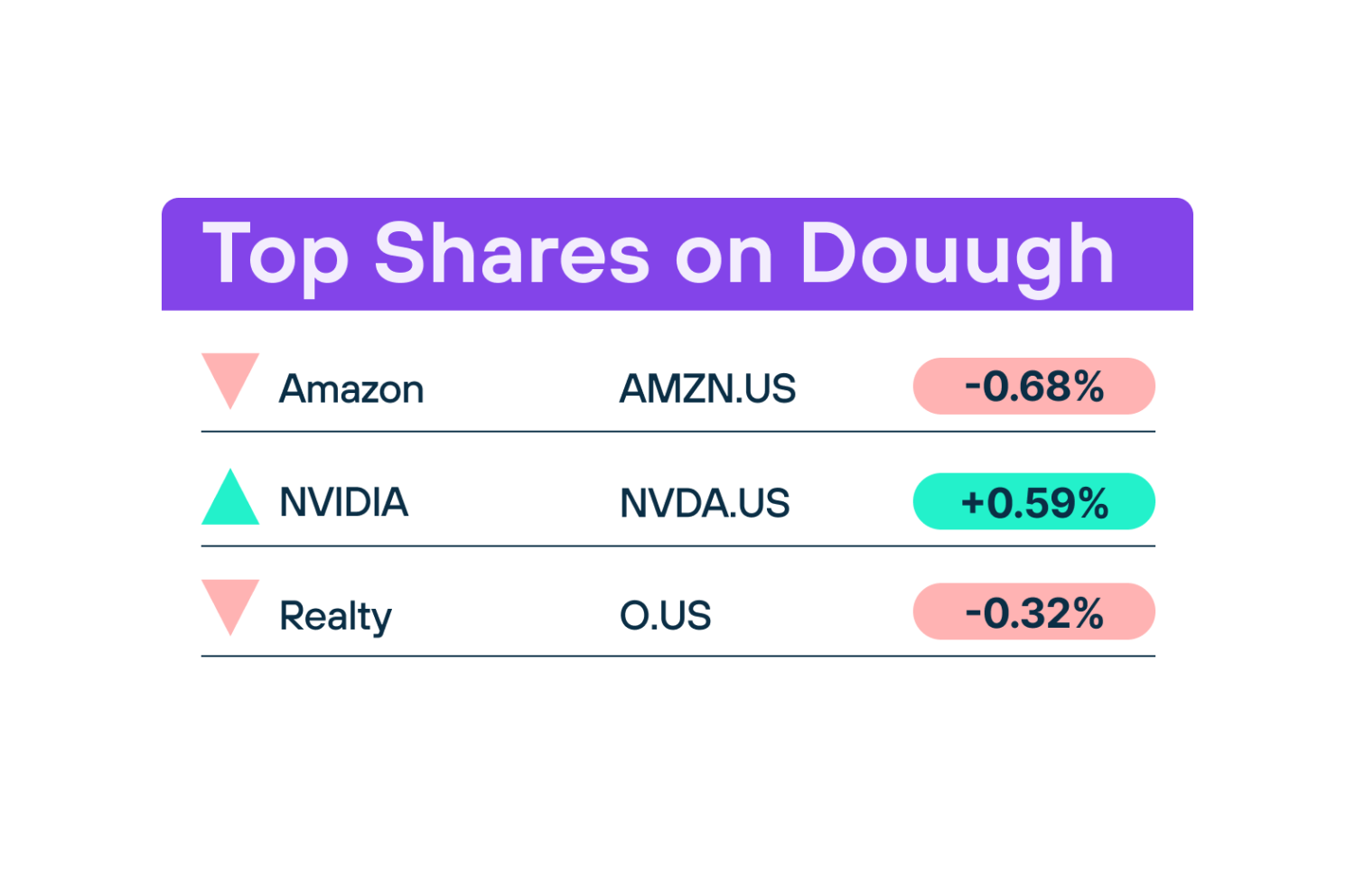 Stock Spotlight
UBS anticipates robust growth in an electric vehicle (EV) battery stock, aligning with the global shift towards electric vehicles and the heightened demand for advanced battery technologies. The surge in the EV battery industry is pivotal in the transition to sustainable energy sources, prioritizing efficient and cost-effective batteries to reduce reliance on fossil fuels and address environmental concerns. This shift has drawn significant attention from both financial analysts and investors, particularly towards companies engaged in EV battery production and recycling.
UBS's Optimistic Projection
UBS's bullish outlook underscores its prediction of potential double-digit gains, potentially a 100% surge, for a specific EV battery stock, signalling a positive stance on the industry. Renowned for offering investment insights across diverse sectors, UBS's endorsement of growth potential for an EV battery stock marks a significant market development.
Li-Cycle Holdings Corp. (NYSE: LICY)
The highlighted stock, Li-Cycle Holdings Corp. (NYSE: LICY), operates within lithium-ion battery resource recovery and recycling in North America. Specializing in cathode and anode battery materials, including lithium, nickel, cobalt, graphite, copper, and aluminium, the company produces hub products like lithium carbonate, cobalt sulphate, nickel sulphate, and manganese carbonate. This specialized focus on battery resource recovery places Li-Cycle at the forefront of sustainable practices within the EV battery industry.
Li-Cycle's Financial Position and Market Performance
Evaluating Li-Cycle's financial status and market performance is essential in understanding UBS's optimistic forecast. The company's stock has experienced significant fluctuations, notably decreasing since the year's onset. Anticipated improvements in earnings for the forthcoming year, a relatively low price-to-book (P/B) ratio, and substantial insider and institutional ownership percentages offer insights into market trust and company health. Wall Street analysts consensus rating of "Moderate Buy" for Li-Cycle and a projected 348.7% upside potential from its current price based on a consensus price target of $7.00 further reinforce this potential.
UBS's endorsement of Li-Cycle, combined with the company's focus on EV battery recycling, underscores the growing emphasis on sustainable practices within the battery industry. As the demand for EVs escalates, efficient battery recycling and resource recovery become increasingly critical. Li-Cycle's alignment with the EV industry's sustainability goals positions it for potential growth and market leadership.
In summary, UBS's optimistic forecast of potential double-digit gains and a possible 100% surge for a specific EV battery stock, likely referring to Li-Cycle Holdings Corp. (NYSE: LICY), mirrors the expanding significance of sustainable practices within the EV battery industry. The endorsement of a company specializing in lithium-ion battery resource recovery and recycling underscores the escalating emphasis on environmental sustainability in the realm of electric vehicle technology, crucial in shaping the future of transportation and energy.
Sustainable News
GHGSat has successfully launched the world's inaugural satellite into orbit, capable of detecting and sharing detailed carbon dioxide (CO2) data from individual industrial facilities, including cement and power plants. This groundbreaking achievement took place at Vandenberg Space Force Base in California, with the satellite known as GHGSat C10, or Vanguard. Vanguard represents the precursor to a new generation of space instruments that will expand upon GHGSat's extensive expertise in methane emissions monitoring to offer frequent, precise, and independent high-resolution CO2 data for specific sites. This transformative development will revolutionize the monitoring, reporting, and trading of carbon dioxide emissions.
GHGSat initiated the monitoring of industrial greenhouse gas emissions from space in 2016, with the launch of their demonstrator satellite, Claire. Their patented high-resolution technology, capable of imaging the Earth's surface with remarkable detail down to 25 meters, has significantly advanced our understanding of human-made methane emissions. GHGSat stands as the global leader in greenhouse gas emissions intelligence, currently conducting over two million measurements of various facilities each year, both onshore and offshore, utilizing a constellation of nine satellites. Additionally, the company supplies data to esteemed organizations such as NASA, the European Space Agency (ESA), and the United Nations.
Now, GHGSat is employing this proven space technology to revolutionize the monitoring of carbon dioxide emissions. Vanguard, with its exceptional spatial resolution, can precisely target individual emission sources and attribute them with great accuracy. In contrast, existing public CO2 satellites in orbit are not specifically designed for this purpose. This innovation signifies that operators of steel mills, power plants, and petrochemical complexes will gain access to independent, precise, and globally standardized emissions monitoring and data. While many of these facilities may already utilize Continuous Emissions Monitoring Systems (CEMS), independent verification will aid them in optimizing their daily operations to reduce emissions. Furthermore, it will enhance the quality of Environmental, Social, and Governance (ESG) reporting.
On a broader scale, the availability of high-resolution CO2 data will enhance the accuracy of emissions inventories at both national and international levels, contributing to global efforts like the Global Stocktake and scientific modelling of emissions. It will also bolster confidence in the approximately $1 trillion global carbon trading market.
Quote Of The Day
"As consumers we have so much power to change the world by just being careful in what we buy" - actress and environmental activist Emma Watson on fast fashion.
Investing involves risk. You aren't guaranteed to make money, and you might lose the money you start with.
Douugh Australia Pty Ltd ABN 76 617 000 138 operates under Douugh Australia Pty Ltd AFS License No. 500063. Although we endeavour to ensure the accuracy of information we provide, we do not accept responsibility of liability for any errors or from any loss from its use. Any information provided is general advice only and has been prepared without considering your objectives, financial situation or needs. We don't provide personalised advice or recommendations. Before making any investment decision you should consider whether it is appropriate for your situation and seek appropriate taxation and legal advice. For more details, see our FSG, Terms of Service and other disclosures.
Stay informed with the
Morning Toast
Save time with curated and delivered financial news and insights.