Morning Toast 31 October

Highlights
Investors are feeling apprehensive about the potential economic effects of rising interest rates and the potential expansion of the Israel-Hamas conflict into new areas. With October coming to a close, stocks are on course to register their third consecutive month in the negative, marking the lengthiest monthly losing streak since the initial COVID-19 outbreak in 2020, as reported by the FT.
Turning to the oil market, concerns about an escalation of the Middle Eastern conflict have not yet had a significant impact. Crude oil prices remain well below their peak of over $90 during the ongoing conflict, as there have been no noticeable disruptions to oil shipments.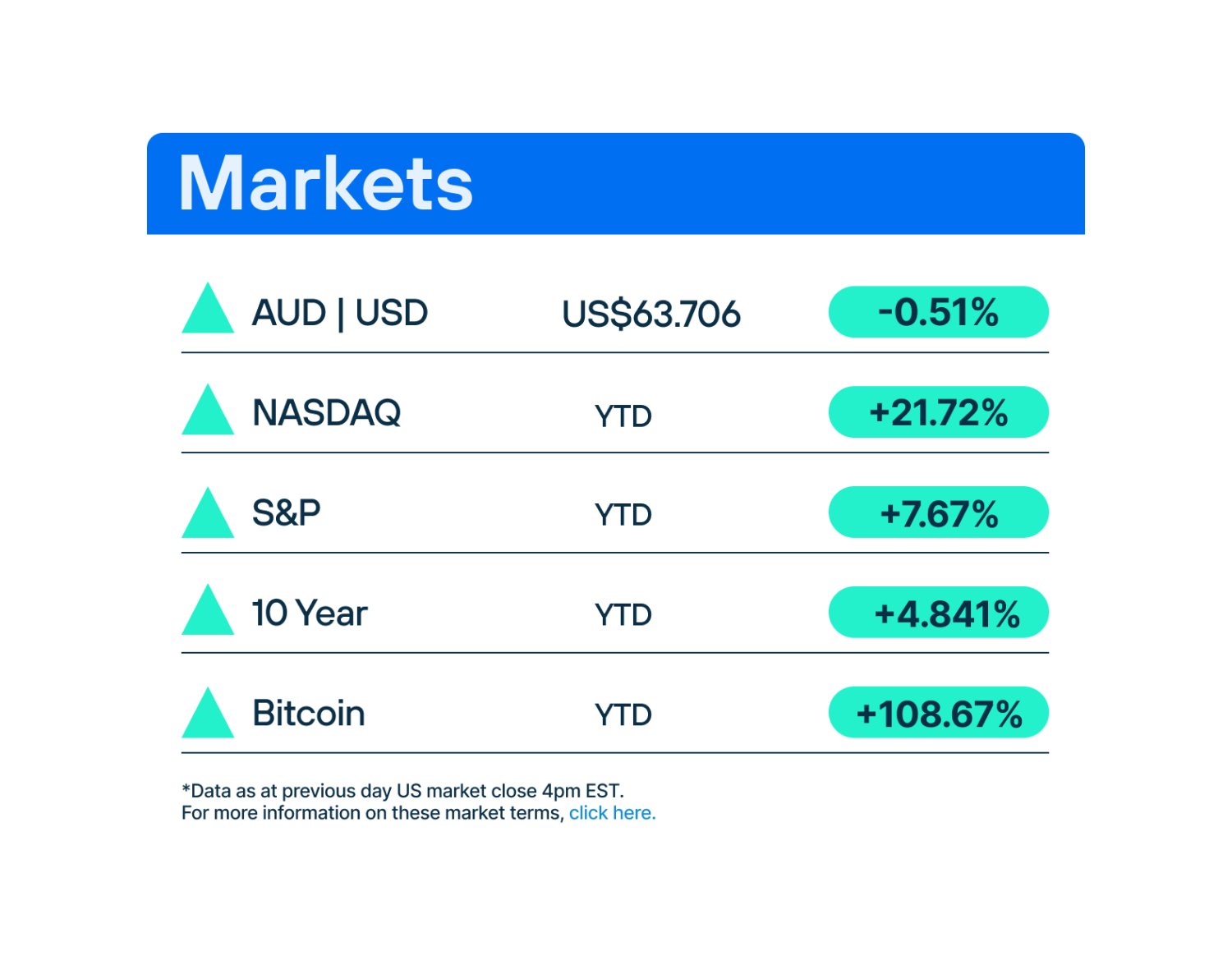 Stock Spotlight
Quarterly Triumph for McDonald's
McDonald's kicked off the week with earnings that outperformed expectations. They reported earnings per share and revenue that surpassed Wall Street's projections. For the third quarter, the company posted a net income of $2.32 billion, equivalent to $3.19 per share, marking an increase from the previous year's figures of $1.98 billion or $2.68 per share. Notably, the company achieved a 14% revenue growth, totaling $6.69 billion.
This quarter, global sales for existing stores exhibited robust growth, surging by 8.8%, exceeding Wall Street's forecast of 7.8%. Sales at McDonald's U.S. locations also saw an impressive uptick of 8.1%, attributed in part to strategic pricing strategies, although the exact price increase compared to the previous year was not disclosed.
The brand attributes this surge in sales to their promotional campaigns and the heightened volume of online and delivery orders. The international segment of McDonald's experienced a substantial 8.3% growth in sales for existing stores.
Key Earnings Figures:
Earnings per share: $3.19, surpassing the expected $3.00.

Revenue: $6.69 billion, exceeding the expected $6.58 billion.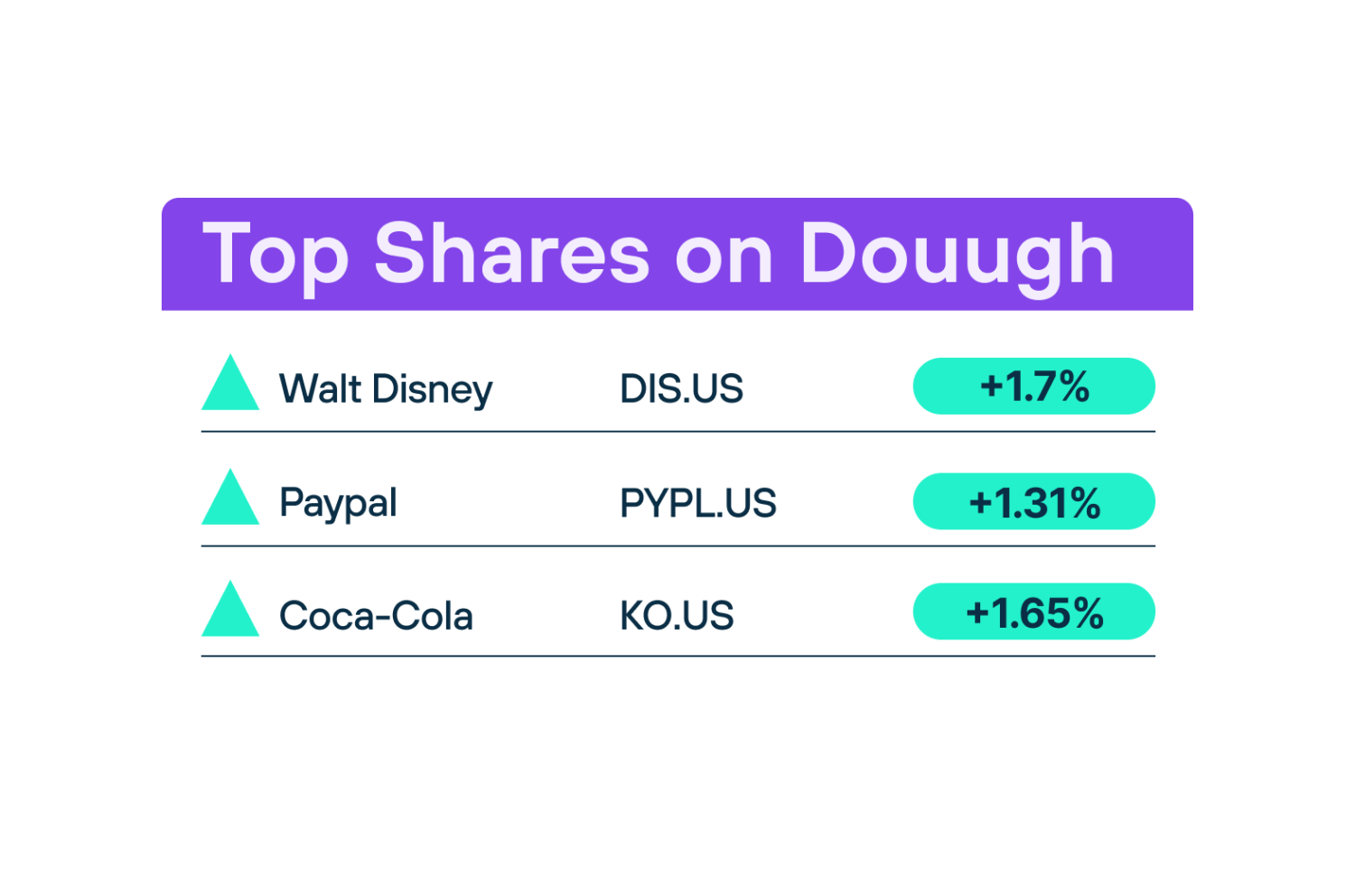 Stock Spotlight
Underwhelming Quarter for HSBC
HSBC disclosed a post-tax profit of $6.26 billion, representing an impressive 235% increase compared to the $2.66 billion reported during the same period the previous year. The leading European bank also marked a revenue boost in the third quarter, reaching $7.71 billion, a significant improvement from $3.23 billion a year earlier. This upturn can be largely attributed to a more favourable interest rate environment. However, these results fell short of analysts' forecasts. Expectations were set at a post-tax profit of $6.42 billion and a pre-tax profit of $8.1 billion for the third quarter.
HSBC attributed a portion of the profit growth to a $2.3 billion write-down in the third quarter of 2022, related to the planned sale of its retail banking division in France. Out of this sum, $2.1 billion was recovered in the first quarter of 2023 due to mounting uncertainties surrounding the deal's completion. The bank also introduced a new share buyback program and hinted at the potential for additional rewards for shareholders.
HSBC Financial Results:
Revenue: $16.2 billion, slightly below the expected $16.24 billion.

Pre-Tax Profit: $7.71 billion, missing the anticipated $8.1 billion.

Announced a $3 billion share buyback initiative.

Sustainable News
FII Institute and ESG Book Collaborate to Bridge $5.4 Trillion ESG Investment Gap in Emerging Markets
The Future Investment Initiative (FII) Institute has introduced the "Inclusive ESG Tool" and its accompanying "Inclusive ESG Score," aimed at facilitating investments in emerging markets by global investors.
Despite the global upsurge in sustainable investments, emerging markets receive less than 10% of ESG investment worldwide. Building on the success of the Inclusive ESG Framework created by the FII Institute in 2022, this year, the FII Institute has partnered with ESG Book to launch an online tool and scoring system for investors. This tool enables them to evaluate ESG performance and make more informed investment decisions.
By addressing data gaps in the analysis of emerging markets, the Inclusive ESG Score identifies companies that prioritize ESG factors while promoting sustainable long-term growth. The Inclusive ESG Score powers the Inclusive ESG Ranking, which identifies the 250 most sustainable companies in emerging markets. This ranking was unveiled at the 7th edition of FII Institute's flagship conference in Riyadh, FII.
The new tool holds the potential to narrow the $5.4 trillion ESG investment gap in emerging markets.
The FII Institute, a global non-profit foundation dedicated to addressing global challenges, has unveiled its Inclusive ESG Tool and Score at its annual flagship conference, with the goal of enhancing the quality of ESG data in emerging markets. It aims to empower companies in these markets to attract financial investments. This initiative has been developed in collaboration with ESG Book, a global leader in sustainability data and technology.
The FII Institute's Inclusive ESG Tool is designed to empower companies in emerging markets to enhance their sustainability efforts and outcomes while helping investors pinpoint current and potential performance leaders.
Despite the substantial growth in ESG investing, with approximately $38 trillion in assets under sustainability-focused management worldwide, emerging markets continue to receive less than 10% of ESG investments, even though they constitute 58% of the global GDP. The Inclusive ESG Tool has the potential to help close the $5.4 trillion ESG investment gap in emerging markets.
According to interviews conducted by the FII Institute with prominent global investors, ESG rating agencies represent a primary obstacle to increasing investments in emerging markets. A key challenge is that many rating agencies employ Key Performance Indicators (KPIs) that are not applicable to emerging markets.
Quote Of The Day
"Coming together is a beginning, staying together is progress, and working together is success." – Henry Ford
Investing involves risk. You aren't guaranteed to make money, and you might lose the money you start with.
Douugh Australia Pty Ltd ABN 76 617 000 138 operates under Douugh Australia Pty Ltd AFS License No. 500063. Although we endeavour to ensure the accuracy of information we provide, we do not accept responsibility of liability for any errors or from any loss from its use. Any information provided is general advice only and has been prepared without considering your objectives, financial situation or needs. We don't provide personalised advice or recommendations. Before making any investment decision you should consider whether it is appropriate for your situation and seek appropriate taxation and legal advice. For more details, see our FSG, Terms of Service and other disclosures.
Stay informed with the
Morning Toast
Save time with curated and delivered financial news and insights.