Morning Toast March 2nd
US Markets take step back | Robots coming for your job...or not.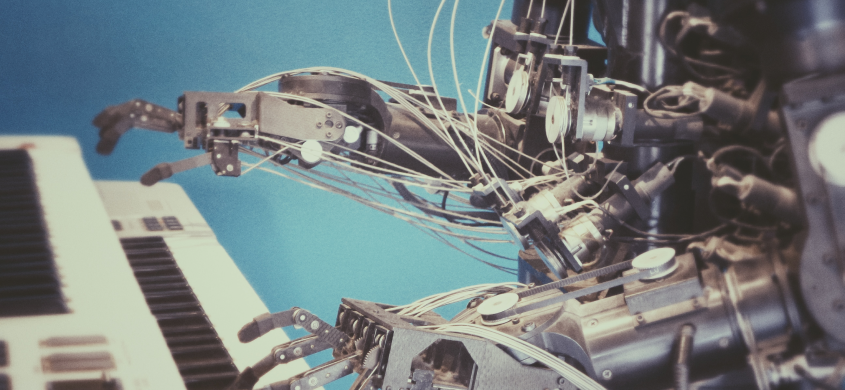 Highlights
The U.S. stock market took two steps forward in January but one step back in February. After a sizzling start to the year, the three major indexes closed lower last month when inflation stopped falling as dramatically as it had been.

Australian shares are poised to open modestly lower, in line with New York, as tech shares fell as U.S. Treasury yields rose after policymakers yet again made clear their determination to lift interest rates to more than 5%.

In Australia, the share market posted its worst February in more than a decade, excluding the pandemic-struck 2020, as fears that interest rates will rise further and stay higher collided with a mixed profit season for ASX companies.
Stock Spotlight

Goldman Sachs earned a thumbs down from investors this week and is beginning to admit it's more comfortable on Wall Street than Main Street.
During the bank's investor day yesterday, CEO David Solomon said the company is "considering strategic alternatives" for its consumer business, which includes credit cards and a speciality lending platform. Solomon and other executives also hinted at a potential sale of Goldman's struggling retail banking assets.
The bank's foray into consumer finance has been a flop and has put Solomon, the initiative's main cheerleader, in the hot seat.
The company launched its consumer bank, Marcus, in 2016 and scored some early wins, but its focus on regular people has ultimately been a major drain.
Goldman recently said it lost $3 billion since 2020 on parts of its consumer lending push.

Its credit card issuing business has struggled to nab major partnerships. After the splashy rollout of a joint card with Apple in 2019, it only managed to snag another deal with GM.
Some Goldman insiders blame the lacklustre results on missteps by its part-time CEO, according to CNBC. A few months ago, Solomon tried to soothe critics by reorganizing Goldman's Main Street business, scrapping personal loans, and suspending a costly checking-account project. But any good vibes from that reorganisation have worn off, as yesterday's unclear messaging failed to win over investors.
Goldman's consumer push was a daring attempt to replicate the success of rival banking giants JPMorgan and Bank of America that diversified revenue away from trading and investment banking.
Instead, this clunker of a consumer bet only weighed down profits at a time when its investment banking business slowed dramatically.
To trim costs, the bank announced plans to cut up to 3,200 jobs earlier this year in one of its biggest rounds of job cuts ever.
Douugh did you know?

Do robots threaten jobs? Americans and experts disagree.
A slight majority of Americans report being concerned about automation affecting their jobs in retail (55%), customer service (54%), delivery (52%), and supply chain/fulfillment (51%), according to a Harris Poll/Retail Brew survey. Plus, a third of employed Americans (33%) are worried about automation affecting their own jobs.
Most companies, including retailers, use automation in some way to handle repetitive tasks at a faster pace.
But where the rubber meets the road is whether or not automation will remove back-end jobs that are already largely outsourced overseas.
According to a 2019 study from Oxford Economics, more than 20 million manufacturing jobs around the world will be taken over by robots by 2030. The Oxford study says it won't just affect the US workforce, given that 14 million robots could be put to work in China alone.
But this is where the disconnect lies. According to a 2022 study published in Socious: Sociological Research for a Dynamic World, only 14% of workers say they've lost their job to a robot. Also, those who hadn't experienced job replacement still estimated that 29% of jobs had been supplanted by robots.
The fear over jobs doesn't stop at manufacturing or delivery. With innovations like ChatGPT, there's a rising sentiment that artificial intelligence could replace white-collar jobs. But such concerns are nothing new, nor are they unique to ChatGPT. A different Oxford study from 2013, estimated that 47% of US jobs might be at risk of being taken over by AI.
AI technology still hasn't surpassed humans when it comes to overcoming new challenges. Rather, robots are really good at repetitive tasks, usually found on assembly lines, but don't yet have the capacity to problem-solve.
Investing involves risk. You aren't guaranteed to make money, and you might lose the money you start with.
Douugh Australia Pty Ltd ABN 76 617 000 138 operates under Douugh Australia Pty Ltd AFS License No. 500063. Although we endeavour to ensure the accuracy of information we provide, we do not accept responsibility of liability for any errors or from any loss from its use. Any information provided is general advice only and has been prepared without considering your objectives, financial situation or needs. We don't provide personalised advice or recommendations. Before making any investment decision you should consider whether it is appropriate for your situation and seek appropriate taxation and legal advice. For more details, see our FSG, Terms of Service and other disclosures.
Stay informed with the
Morning Toast
Save time with curated and delivered financial news and insights.