Morning Toast Feb 23rd
Section 230 under review | Stocks slide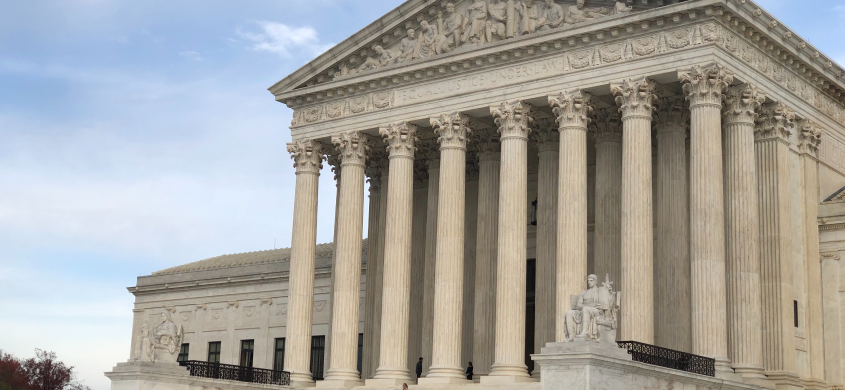 Highlight
Stocks posted their worst day of 2023, because—yes you guessed it—the Fed may have to hike rates even higher than anticipated to coax inflation back to normal.

Fed policymakers agreed earlier this month that "ongoing increases" in rates "would be appropriate," which points to additional increases in the next two meetings.
In the US, Home Depot added to the negative vibes when it warned that consumers may get spooked by higher prices in the coming year and buy fewer upscale toilets.
Reporting Season
Australian share futures are modestly lower than previous days, in line with New York, with more reporting due in Australia today from:
Airtasker (ART) | APA Group (APA) | Atlas Arteria (ALX) | Auckland Airport (AIX) Australian Clinical Labs (ACL) | Blackmores (BLK) | Cleanaway (CWY) | EagersAutomotive (APE) | Humm (HUM) | IDP Education (IDP) | Insignia Financial (IFL) | HMC Capital (HMC) | Insignia Financial (IFL) | Maggie Beer (MBH) | Medibank (MPL) | Nanosonics (NAN) | Nine (NEC) | Pepper Money (PPM) | Perpetual (PPT) | Pexa (PXA) | Qantas (QAN) | Qube (QUB) | Ramsay Health (RHC) | Smartgroup (SIQ) | The Star Group (SGR) | The Lottery Corporation (TLC) | The Reject Shop (TRS)
Economy & Markets
The yield on the US 10-year note was 3 basis points lower to 3.92% at 4.04pm in New York.
St Louis Fed boss James Bullard earlier said markets were "overpricing" recession risks. While Bullard said he wants rates to rise further, he signalled the peak might not be that much higher.
More importantly, Bullard said markets were too negative about the US economy.
"The US economy might be more resilient than markets thought, let's say, six or eight weeks ago," Bullard said. "Markets have overpriced a recession in the second half of 2022 and overpriced a recession in the first half of 2023. Maybe they are overpricing the chance of a recession in the second half of 2023."
Sustainability News

Oil & gas companies have been refocusing their M&A and dealmaking activity towards clean energy technologies and initiatives, and away from traditional hydrocarbon-focused investments, according to a new study released today by professional services firm Deloitte. 
According to the report, while hydrocarbon-focused oil & gas M&A deals declined 35% in 2022, clean energy M&A grew to a record $32 billion, up roughly 4x over the prior year, accounting for a 15% share of total deal value.
In other sustainable investing news:
Volkswagen is to retrain 22,000 employees for EV Production as part of €460 million plant transformation.
United Airlines launches $100 million sustainable aviation fuel venture fund.
Big News

The Supreme Court heard oral arguments yesterday in a case with the potential to upend the internet.
The suit pits Google against the family members of a young woman killed in a terrorist attack . They maintain that YouTube should be held responsible for its algorithm recommending ISIS recruitment videos.
The case has all of Silicon Valley nervous because it asks the court to consider the scope of Section 230 of the Communications Decency Act of 1996. This law protects Big Tech from liability over users' posts. The law has even been called the "Magna Carta of the internet."
Why is Section 230 such a big deal?
It's just 26 words long, but those words, penned before the founding of Google, have been credited with creating the internet as we know it. They're what shield Big Tech (and anyone else who runs a website with any user-generated content—even comments or reviews) from being sued into oblivion for what users post.
Given Section 230's role in holding up the internet, there's genuine concern that the not-so-tech-savvy Supreme Courtwhich has never weighed in on Section 230 before, could issue a ruling with explosive, unintended consequences.
Luckily the justices don't seem keen to open Pandora's box:
Justice Elena Kagan deadpanned that the court isn't made up of "the nine greatest experts on the internet."

Several justices brought up the tech industry's fears that narrowing the law would lead to a deluge of lawsuits.

Justice Brett Kavanaugh cautioned that the court should not "crash the digital economy."
The court is expected to rule on the case by the end of June. But even if the Supreme Court does leave Section 230 totally intact, Congress might not...more to come. 
Douugh, did you know?

A look behind the curtain at Blackrock, our fund provider for Portfolios.
There's been some buzz this week as Blackrock cut the rate on two of its most popular ETFs, the first being its well loved iShares S&P/ASX 200 ETF to 0.05%, down 44%. Additionally, the fee on its iShares Core Composite Bond ETF has also been reduced by a third to 0.10%.
BlackRock is one of the world's leading investment, advisory and risk management solutions providers. They are a fiduciary to their clients, meaning they hold both a legal and ethical relationship of trust. They are most commonly known for investing on behalf of their clients, inspiring their employees, and supporting local communities.
Founded in 1988, the company was originally a risk management and fixed income institutional asset manager. Now, BlackRock is the world's largest asset manager, with US$10 trillion in assets under management as of January 2022. BlackRock operates on a large global scale, with over 70 offices in 30 countries and clients in over 100 countries.
Blackrock's funds are known for their performance, so we carefully selected 6 different ETFs to be the basis of our Portfolios. Head over to our Portfolio page to view our Portfolio's and the Funds performance.

Investing involves risk. You aren't guaranteed to make money, and you might lose the money you start with.
Douugh Australia Pty Ltd ABN 76 617 000 138 operates under Douugh Australia Pty Ltd AFS License No. 500063. Although we endeavour to ensure the accuracy of information we provide, we do not accept responsibility of liability for any errors or from any loss from its use. Any information provided is general advice only and has been prepared without considering your objectives, financial situation or needs. We don't provide personalised advice or recommendations. Before making any investment decision you should consider whether it is appropriate for your situation and seek appropriate taxation and legal advice. For more details, see our FSG, Terms of Service and other disclosures.
Stay informed with the
Morning Toast
Save time with curated and delivered financial news and insights.