13 Side Hustle Ideas
Boot your income with one of these side hustle ideas.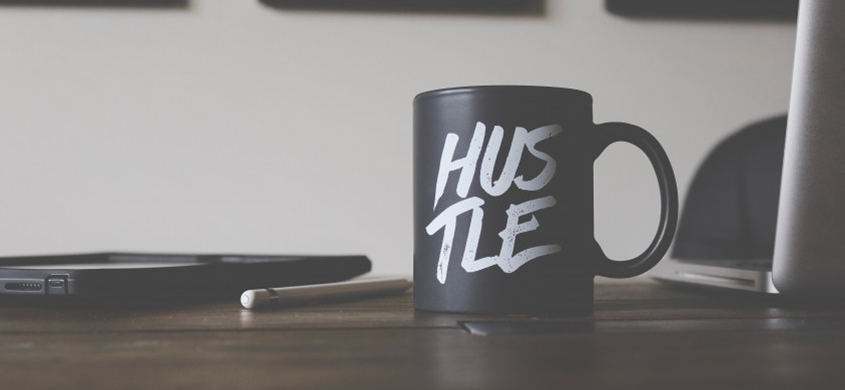 It's summer! And after a year-plus of not straying farther than our front doorsteps, most of us are ready to roam.
But what if your savings are a little, ahem, on the low side?
Maybe it's time to pick up a side hustle to pick up some fast cash for summer adventures—or just boost your income because that's good, too. (The more money you have, the more fun money management is. Trust us on this.)
Whatever your skills, background, or interests, Douugh's got a way for you to make some dough!
If you're handy
Get paid to do simple tasks, like assembling furniture or planting a garden. Sign up on TaskRabbit or the aptly-named Handy.com.
If you're you hoard-y
If you overdid it on the Amazon impulse buys during quarantine, you weren't alone! Raise some fast cash and de-clutter while you're at it.
If you're teach-y
Got a skill or knowledge you'd love to pass on? Teach it! You can teach IRL classes through your local park district or community college (most offer non-credit community classes). If online is more your style, teach kids live on OutSchool, or give passive income a shot by creating a class and sharing it on sites like SkillShare or Udemy.
If you're beach-y
There's a legit lifeguard shortage. If you're a certified lifeguard, cities, towns, and swim clubs are hiring!
If you're automotive-ly motivated …
Boost your income by driving for DoorDash, Uber, or Lyft. Or, if driving isn't your thing, earn money on the side by listing your car on a car-sharing site like Getaround when you're not using it.
… Or bilingually blessed
If you've got mad foreign language skillz, think about translation, transcription, or interpreting. Pitch your skills to companies that work with people who speak your target language.
If you're a native speaker-good, check out iTalki, where you can get paid to chat with people who are learning a new language.
If you're crazy about kids …
Lots of people have them—and lots of people will pay you to look after them while they take a much-need break. Ask around your neighborhood or sign up for a babysitting service like Care.com. If you have professional childcare experience, Helpr boasts some of the best rates in the industry.
… Or cuckoo for crafting
Make and sell one-of-a-kind handicrafts on Etsy or Artfire. Or check out local boutiques to see if they take items on consignment.
While you're at it, find craft stores near you to see if they need someone to make samples or teach their customers new crafting skills (a lot of them do!).
If you've got your house in order
If you own your own place, Airbnb it over key holidays. If you have a spare room, you can rent it out and not even have to leave it yourself.
If you dream of the laptop lifestyle
Ever think about how nice it would be to be your own boss and work from the beach in Bali? You can dip your toe into the world of freelancing on sites like Upwork, Fiverr, or Freelancer. Editors, writers, programmers, virtual assistants, graphic designers, and many others are in demand.
If you're mad about dogs (or cats)
With more people traveling, pet sitters are in demand. And with more people back in the office, dog walkers are having their day. If you're fond of fur-babies, check out Rover and Wag.
If you're highly opinionated
Penny for your thoughts? Online and in-person focus groups can be a great way to get paid to share your opinions. User Interviews, FocusGroup, and Respondent are three good places to start. You'll have to apply for most opportunities by filling out a survey, but if you get accepted, pay ranges from $30 to as much as $450 an hour!
If you're ready for your close-up
Be an extra in movies or television. Seriously. (Someone has to be, right?) If you're in New York or Los Angeles, sign up with the Central Casting Agency. Otherwise, check out Backstage for opportunities near you. The average daily pay for a movie extra is $170, and who knows—you might get to rub elbows with some stars!