This week has been an exciting week here at Douugh with the launch of our new Portfolio Jars. Our members can now effortlessly invest their savings in smart investment portfolios that blend expert managers with the efficiency of smart technology.
Now seamlessly integrated into the Douugh app, and at no extra cost. Douugh is one app helping you reach your long-term goals and invest in your future. Now that's Smarter Banking!
Who is Douugh Wealth?
Our brand new subsidiary Douugh Wealth is run by a fantastic team of experts. Headed up by Tom Culver, our Global Head of Wealth. Tom is a financial services specialist, an experienced founder establishing multiple fintech businesses, and a champion of the responsible investing space. Tom and his team are leading the design of a new way to invest and will be there to manage your portfolios, ensuring you're always ready when markets change so you don't have to worry. Making the whole investing process effortless.
We focus on investing in transformative companies that positively impact our environment and disrupt large segments of the economy through innovation. We believe that well-diversified and balanced portfolios, tilted to companies like Tesla, Square, Coinbase, Netflix, and Teladoc Health, can lead to superior returns. Additionally, focusing on companies that emphasize responsibility, sustainability, and innovation whilst possessing viable technologies is key for persistent growth.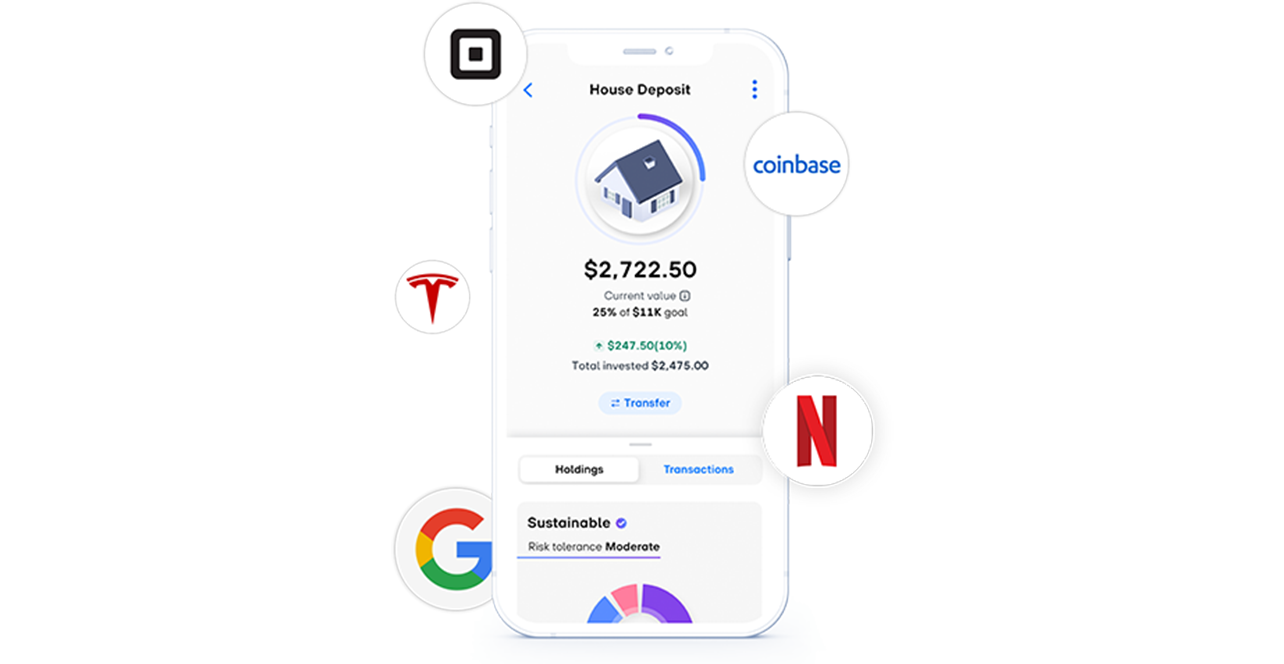 Our approach
Douugh is making sophisticated investing solutions accessible for all. Providing smart, tailored portfolios managed by experts, which will help you through the good times and the bad. We know that investing can be hard, time-consuming, expensive, and even sometimes scary so we want to give you the best opportunity to grow your money, achieve your goals and improve your overall financial health.
Uniquely, Douugh puts your collection of financial goals at the center of the investment strategy, so you can grow your long-term wealth in the right low-cost, diversified portfolio based on your risk appetite. Expert managers make sure your portfolio will work hard towards your goals, while technology continually monitors your portfolio and automatically rebalances your account, so you can stay on track.
Our customer-focused approach drives our investment philosophy.
Our Investment Philosophy & Principles.
Our core investment philosophy is straightforward and is based on the understanding that rapid technological innovation and sustainability factors combined with the threat system failures, whether they be financial, ecological, health-related, or other, will have the greatest impact on this generation's ability to get ahead financially. We, therefore, believe that well-diversified, balanced portfolios tilted to emphasize exposure to innovative and highly defensible technology-focused themes can lead to superior long-term investment returns.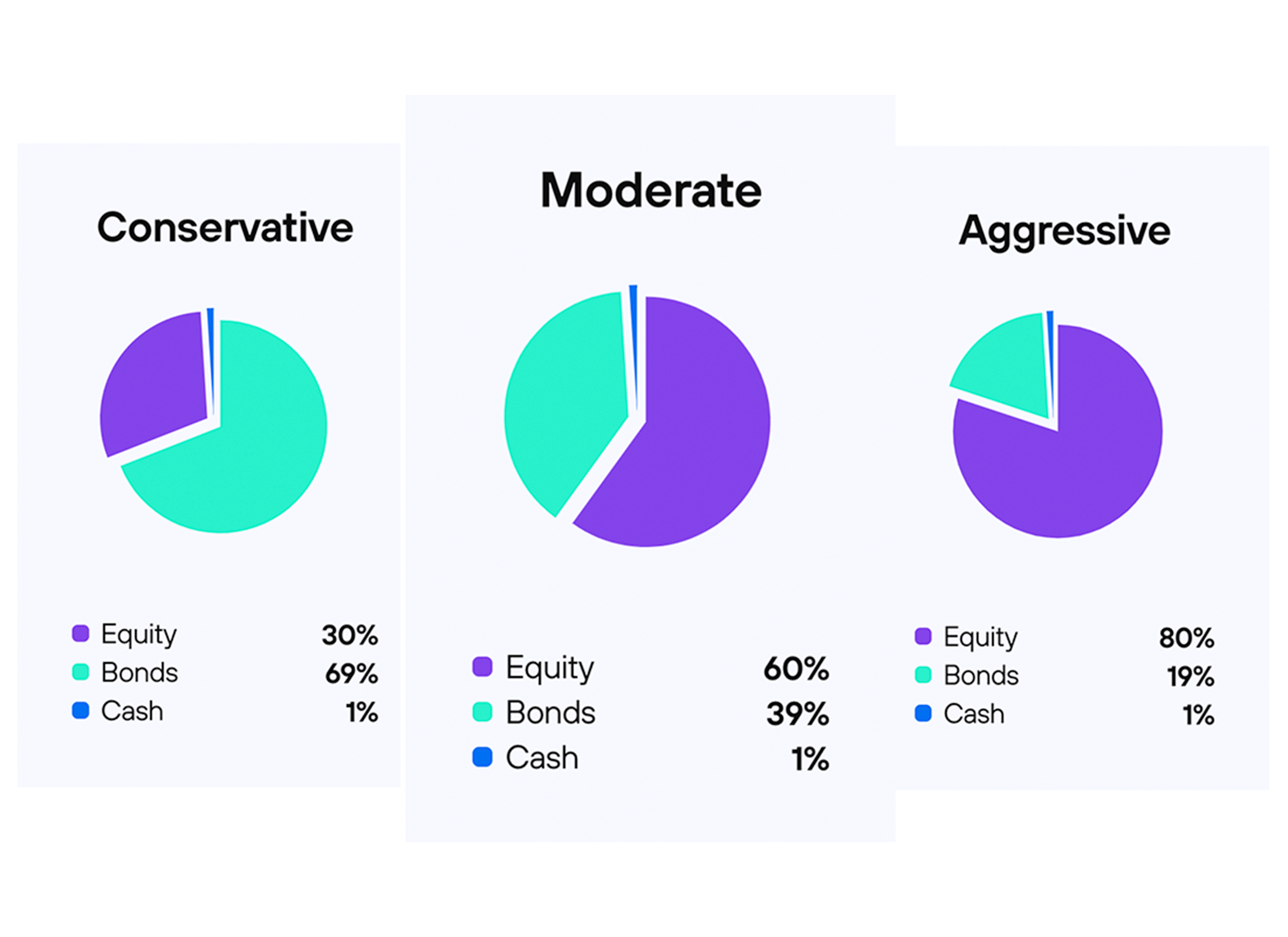 We use these beliefs to develop 4 core tenants, from which we base our approach to investing:
Tenant 1: The future is performance:
We are in the middle of the fourth industrial revolution in which transformative technology companies are positively impacting our environment and disrupting large segments of the economy through innovation. We believe well-diversified portfolios that emphasize outsized exposure to these themes are critical to exponential growth and long-term value creation
Tenant 2: Protection is key in an uncertain world:
Protecting capital is the best way to ensure customers have the best opportunity to stay ahead of uncertain times. We believe that using multi-asset diversification, employing tactical asset allocation strategy (TAA) to reduce exposure to risky assets in market downturns by rotating into less volatile assets, avoiding stranded assets, and giving exposure to non-correlated, future-focussed assets, such as digital currencies, will help provide the balance needed to protect against downside risk and therefore create long term value.
Tenant 3: Fundamental methods underpin new thinking
Applying a theme-driven investment approach underpinned by a rules-based quantitative process to construct portfolios, supported with both Strategic and Tactical Asset Allocation, seeks to put actively managed portfolios in the best position to maximize long-term returns, whilst prudently managing downside investment risks.
Tenant 4: Lower cost, increases the chance of success:
Investment costs and management fees have a detrimental impact on portfolio returns. The more you pay in fees, the less profit you make. Focussing on your financial health means the focus is to keep investment management fees low.