Douugh Wealth Investment Outlook - Edition Three
A deep dive into into key wealth topics that affect our approach to investing.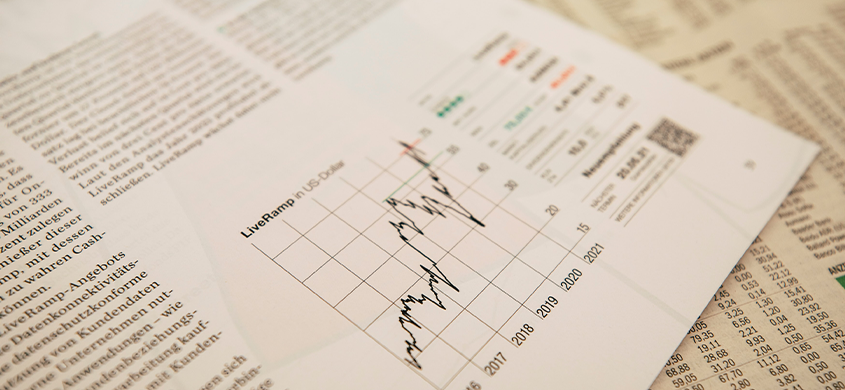 In our last update, we discussed the threat of inflation impacting investment returns. In this edition, we highlight key areas where investment portfolios can continue to benefit as inflation pressures continue. 
Current influences on investment returns 
We expect that current market declines will continue due to supply chain disruptions at a time when customer demand for goods and services remains high - a primary cause of inflation.  In recent days these pressures have been compounded by hostilities in Ukraine, which from an investment perspective have the potential to further drive inflation higher through rises in petrol prices, supply chain issues, and the state of instability resulting from geopolitical issues such as these.  Additionally the Federal Reserve has indicated it is ready to combat inflation by increasing interest rates to slow down the economy, which will increase the cost of credit throughout. This means loans will become more expensive for you and businesses.  
Effects of rising rates on Bond prices
An effect of rising interest rates is their negative impact on bond prices. This is important as bonds play a key role in a diversified portfolio and generally perform inversely to equities. When the Fed increases rates, the market price of your existing bonds decline, driving down the overall return of your investment. So to help protect your portfolio we'll review an allocation to the WisdomTree Floating Rate Treasury Fund (USFR). The benefit of this fund is it invests in bonds that will pay higher yields when interest rates go up, helping to protect against rising rates, whilst also reducing interest rate risk.  
Our portfolios can also incorporate exposure to Real Estate Investment Trusts (REITS) and Gold. REITs tend to do well because of their ability to increase rents, and then pass that income on to shareholders. Gold, which is generally inversely related to the value of the United States dollar, tends to increase in value and inflation drives down the value of the US dollar. 
Customer Prices rising beyond inflation rates
Some already profitable companies are passing cost increases to their customers in the form of higher product prices. These are generally the businesses with little or no competition that could gain a positive impact on their share prices, and your investment,  as a result. 
Large tech companies like Amazon, and consumer businesses like Starbucks, McDonald's, and Chipotle are raising their prices to customers.  In a recent survey, almost 60% of large retailers say inflation has given them the ability to raise prices beyond what's required to offset higher costs.
To help your portfolio gain exposure to these businesses, Douugh continues to maintain an allocation to technology and consumer services companies using the Vanguard S&P 500 ETF (VOO). 
Sustainability as a Beneficiary of supply issues
Key areas within Sustainable investing have the potential to perform well, as strong demand at a time of strained global supply can make materials in the green metals space - like lithium, nickel, and copper - lead to "beneficial pricing".
To help your portfolio gain exposure to themes like "green metals"  we'll continue to allocate a portion of your portfolio to the First Trust NASDAQ Clean Edge Green Energy ETF (QCLN).
Fintech as a Beneficiary of Rising Rates
The projected rise in interest rates places a renewed spotlight on the financial services sector, which has benefited from higher interest rates. Higher interest rates generally increase the profitability of banks, insurance companies, and brokerages. This additional profitability gives top financial services firms the ability to reinvest in their businesses.
Fintechs will be most likely to benefit from this reinvestment. 82% of top financial firms expect to increase FinTech partnerships in the next three to five years. Traditional banks and financial services partner with fintechs to reach new goals or increase engagement with their clients. In turn, fintechs have responded by offering digital financial solutions that they can plug into their product offerings. 
To help your portfolio take advantage of this projected growth we continue to maintain an allocation to fintech companies.  We currently use the Global X FinTech ETF (FINX) to expose innovative companies focused on financial services.
How we invest
Our investment process focuses on constructing diversified portfolios currently incorporating exposure to 4 critical megatrends:
Financial Technology

Artificial Intelligence (AI) & Robotics

BioTechnology

Sustainability
Our investment team utilizes tactical strategies to determine the appropriate mix of investment types for each of our portfolios.
Currently, our portfolios have the following characteristics:
Specific allocation to Floating Rate Treasury Funds

Specific allocation to Treasury Inflation-Protected Securities

Limited allocation to Developed International stocks 

No allocation to Emerging Market stocks
Ultimately, our strategy aims to generate superior risk-adjusted returns while mitigating risk as much as possible. We will continue to monitor market trends and portfolio holdings in your account.
 George Miller of Benchmark Mineral Intelligence 2022 (link)

Data provided by PWC Global FinTech Report.
Advisory services provided by Douugh Wealth LLC, an SEC-registered investment adviser. Brokerage services provided to clients of Douugh Wealth LLC by ©DriveWealth, LLC. DriveWealth is a registered broker dealer, member of FINRA and SIPC.
Investments in securities: Not FDIC Insured - No Bank Guarantee - May Lose Value.
All investing involves risk, including the possible loss of money you invest, and past performance does not guarantee future performance. Before investing, consider your investment objectives and Douugh Wealth's charges and expenses. Douugh Wealth's internet-based advisory services are designed to assist clients in achieving discrete financial goals. They are not intended to provide comprehensive tax advice or financial planning with respect to every aspect of a client's financial situation and do not incorporate specific investments that clients hold elsewhere. For more details, see our Form CRS (Part 3 Relationship Summary), Form ADV Part 2 Brochure, and other disclosures. Not an offer, solicitation of an offer, or advice to buy or sell securities in jurisdictions where Douugh Wealth, LLC is not registered.