How to make 2022 the year of you
Tips on how to do better with your finances this year.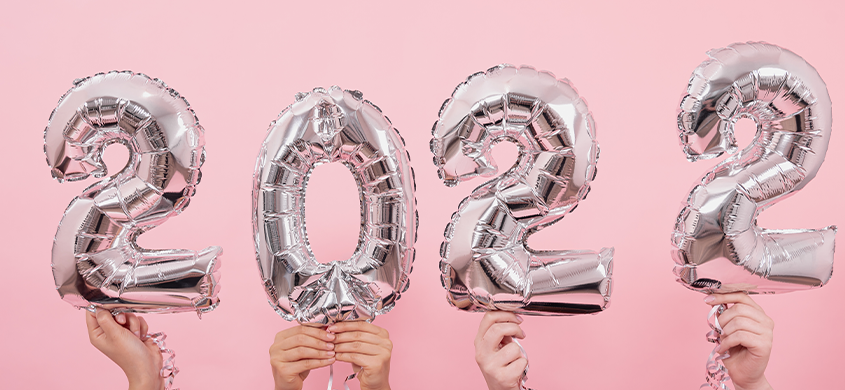 As another year begins, it can be hard to find time to map out your inspiration, so you can step into the New Year with your best foot forward. Coincidentally, this is the best time to reflect on your journey from the previous year - what have you achieved, what did you not get around to? If you're struggling to find time to formulate a plan for the New Year, you're not alone. Only 31% of people set resolutions, which is crazy but not surprising!
We want to help make 2022 the year for YOU; it all starts with prioritizing what's important. If you're looking to improve your financial fitness, then here is our list of five ideas to implement to attain your goals: 
1. Make a money mantra
Money mantras are a manifesting tool, helping shape your ideal life by changing thought patterns. Don't pass it off as mumbo jumbo; money mantras are short and simple - yet powerful. It's not asking permission to make a change but speaking it into action. 
Stop telling yourself that you're "bad with money" but "I am in control of my spending habits". These small changes help shape a healthy mind and relationship with money.
Can't think of a money mantra for 2022? Don't stress; sometimes, creativity can be tricky! You can make them as simple as possible or find inspiration online. Here are some of our favorite money mantras for 2022:
"I will spend less and invest"

"I must budget to beat the money blues"

"I make my money work for me"

"I am funding my future financial freedom"
2. Start Budgeting for a Vacay
With the world opening up once more for international travel, we can all start making those vacay's we dreamed of in lockdown a reality. 
Budgeting for a holiday can be tricky, especially relaxing in luxury while not becoming broke. The key to achieving the best vacay possible - without breaking the bank - is budgeting. If your eyes started to glaze over at the word budgeting - we get it! 
What if we could make it super simple? You can conveniently automate your savings, investments, and overall budgeting with automated money management. The only effort needed is choosing how much cash you'd like to be stashed each payday and when you'd like to reach that goal. Slowly but surely, you'll begin to reach your savings goals.
For more information on budgeting and sticking with it, check out our other blogs here.
3. Make simple swaps to save more
Saving more tends to be on everyone's resolution list, actually 43% of Americans. 
If it's hard to imagine how small changes can make a difference, remember that $5 a week equals $260 saved per year. Small changes every day can lower expenses and build savings. Imagine the savings you could achieve by cutting down on your coffee intake!
Here are our favorite simple swaps that could save you more:
4. Invest for the first time
The thought of investing can be daunting for most people. Financial lingo can be confusing, often leaving you feeling more confused than when you started. Do some simple research; there is so much free content online providing you with the basics. We've got a few blogs that offer simple explanations into Portfolios, trading, and buying shares. 
It's also important to reflect inwards, to properly understand what you want and how far you're willing to go in terms of risk. 'For anyone wanting to invest, whether knowledgable or not, we've got investment portfolios managed by experts, designed to help improve your financial health, whilst providing you with a safe environment to test the waters. 
Choose a portfolio that suits you, from Conservative to Aggressive, and tailor it to your risk appetite (and match to your goal). Giving you the flexibility you need with your investments.
5. Find out WTF Dogecoin actually is
Has the topic of "crypto" (cryptocurrency) ever come up, and you've  had to pray no one asks you your opinion? Trust us, we've all been there! The sudden popularity of crypto has left many of us in the dark, with it being often hard to wade through the get-rich-quick schemes and find honest information. 
Dogecoin is a cryptocurrency, similar to Bitcoin or Ethereum, that runs on blockchain technology. It originated from a lighthearted joke for crypto enthusiasts, deriving its name from a once-popular meme. Regardless of its conception, dogecoin has rocketed to popularity and is currently the 12th largest cryptocurrency in terms of market capitalization. 
Bonus: Set your goals. Get your goals.
Setting goals for spending, saving, and investing will help structure your finances this year. The rush of dopamine you get from achieving your goals can't be gained without setting them first. Luckily, Douugh has everything you need to take the worry off your shoulders. With automated technology, goal notifications, and a fantastic team dedicated to supporting you on your journey, Douugh is the do-all app that will help you live financially healthier. 
Saving for a special occasion? Achieve it effortlessly with our Stash Jars.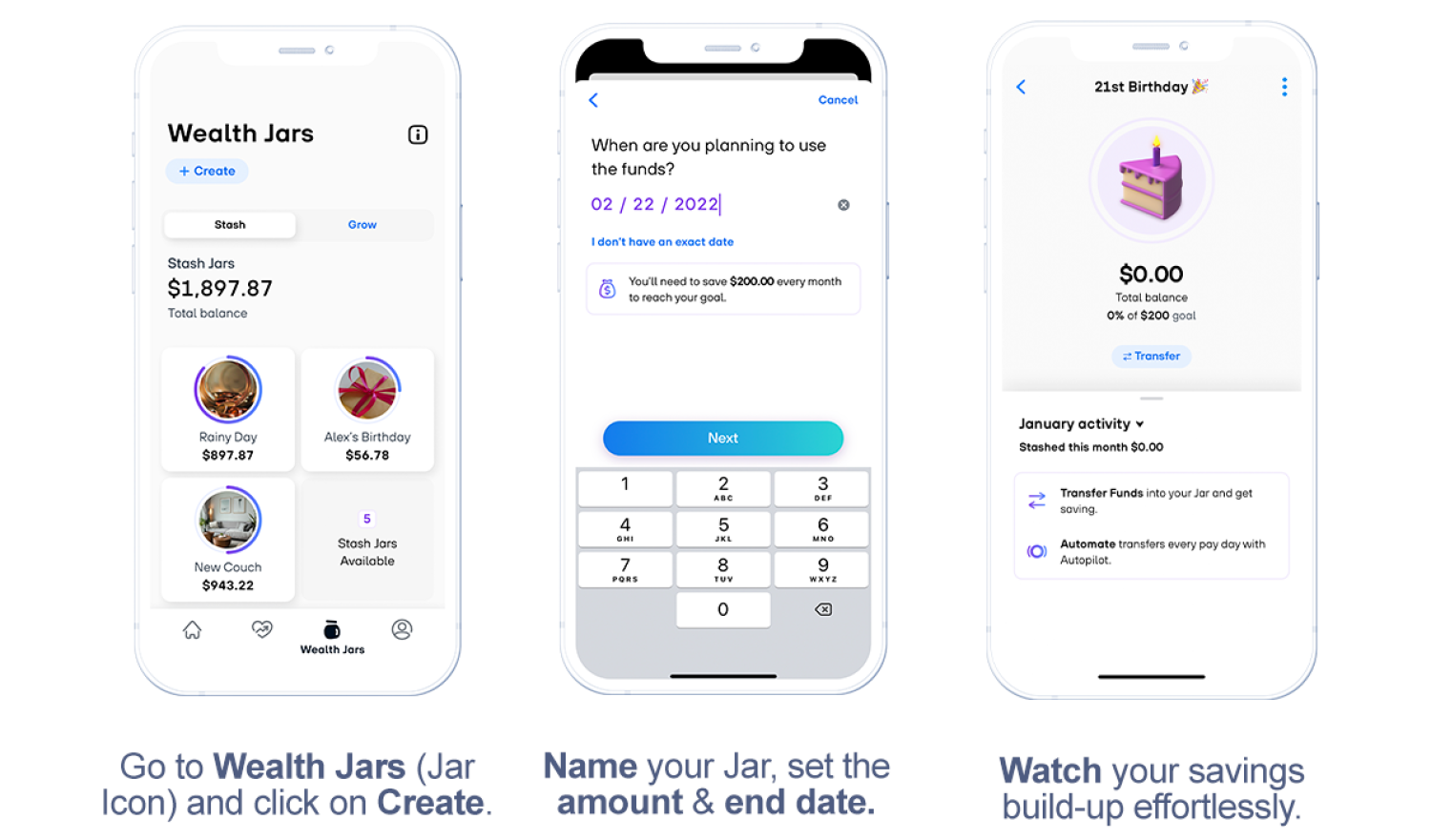 For more information, head over to our website. If you've got any questions or need a helping hand, check out our FAQ or Community page.
Have a safe and happy new year, and may 2022 bring all you hope for (and more)!