Introducing Autopilot - Salary Sweeper
Automate all your money management and budgeting with Douugh.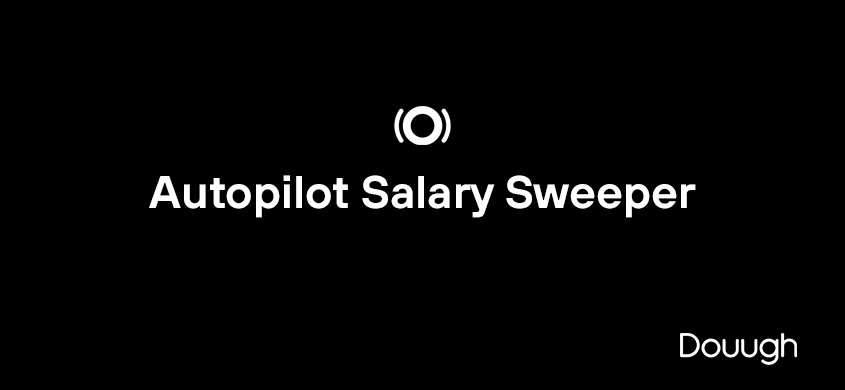 Ever find you've got a million things on your plate and organizing your money isn't one you want to deal with? Us too, that is why we want to relieve a little stress from your life.
As part of our mission to help you live financially healthier, we knew we needed to automate money management and encourage healthy habits. This is why we're excited to announce the launch of Autopilot - Salary Sweeper.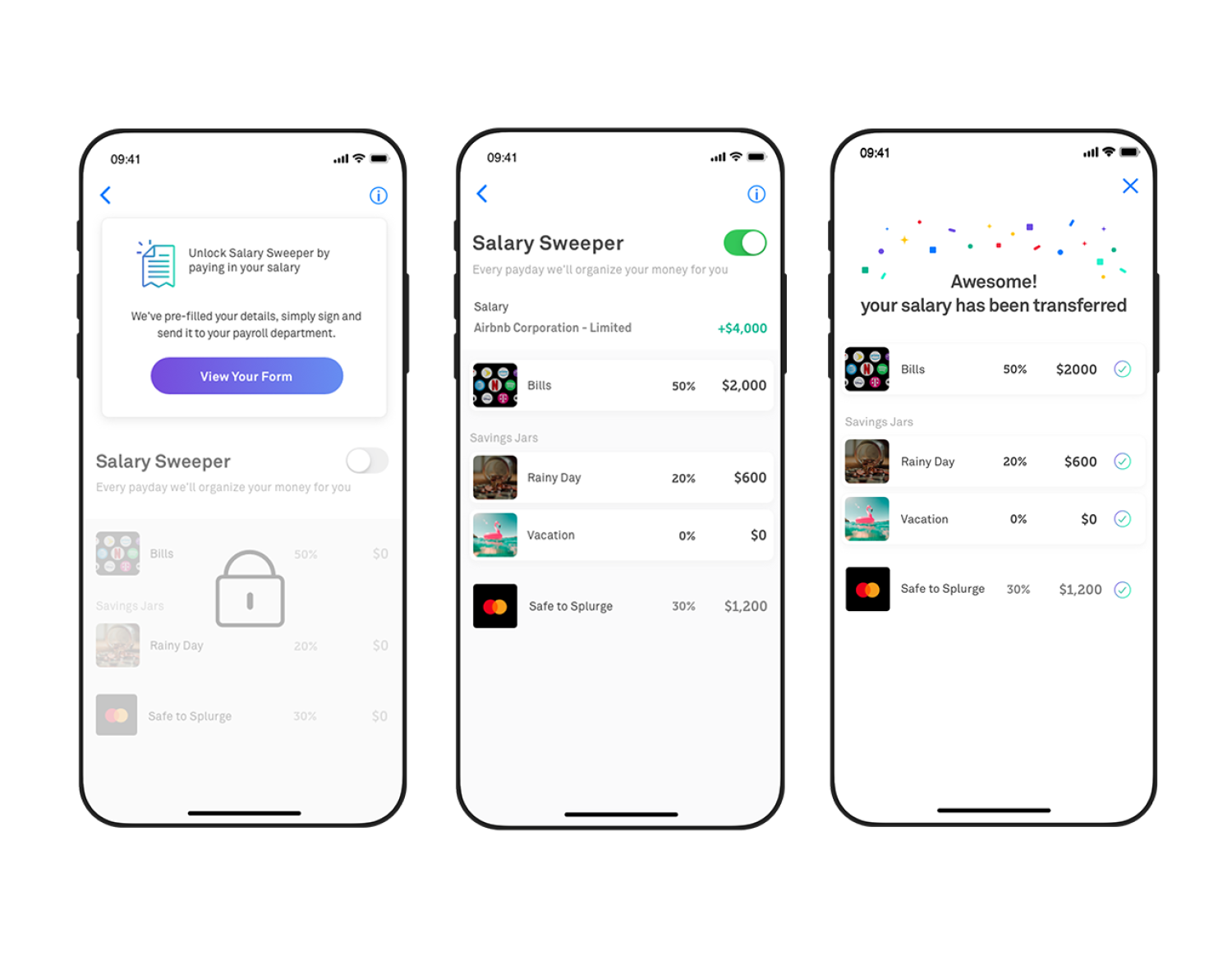 Salary Sweeper automatically sorts your pay as soon as it hits your account (without you lifting a finger). Meaning every payday money is safely set aside for your bills, savings goals, and a rainy day. So you have confidence knowing what's left in your checking account is safe to splurge.
Meaning at the start of every pay cycle you're set up for success and have one less thing to worry about.
How do you get started?
Unlock Salary Sweeper when your salary is paid into Douugh. Send your salary direct deposit form to your payroll team and when your salary hits your account for the first time, you'll be able to turn on Salary Sweeper. You can find Salary Sweeper in 'More' under 'Autopilot'.
Like any good financial assistant, Salary Sweeper will take care of your money management so you can focus on what is most important to you.
Benefits of turning on Salary Sweeper
Automating your money management gets you to your goals faster, and is the most effective way to living financially free and healthier, by creating healthy habits.
By turning on Autopilot's Salary Sweeper you'll enable us to automatically organize your money to achieve what you want for your lifestyle and goals.
So every payday you know you're always:
Have money set aside for your Bills

Putting something away for a Rainy Day

Adding to your Savings Jars

Safe to spend what's left, with everything else covered
So, why put your money on Autopilot?
Autopilot is like the dream smart car, you enter your destination, sit back, and watch the magic happen. You can just take a nap, binge a series on Netflix, whatever your heart desires!
Making savings a habit is easy through Salary Sweeper. Rest assured that you're always saving, every payday and your money is organized.
This is just the beginning of our autopilot journey and its capabilities, banking will never be the same again! Start 2021 right, let us take care of your money management and you can focus on what's most important to you.
So go on, give it a try, go to 'Autopilot' in the 'More' screen or download Douugh today. We'd also love to hear any feedback you may have.