Ever struggled with stashing away money to cover bills? All too commonly, we either don't set enough aside or we spend it on what we shouldn't! We're making this a thing of the past. Say hello to your new Bills Jars.
Keeping bills separate
Bills Jar gives you a separate account from your checking account, that's just for managing your bills. Helping to ensure you always keep enough money stashed away to cover your BIlls.
Our way of ensuring you've always got your essentials covered!
Now you are able to better manage your money with all your bills together in one place! Like your Netflix subscription or rent, even that gym membership you haven't used - you'll know exactly what your bills are, how much, and when they're due.
Your dedicated Bills Jar virtual card
Bills Jar has its own dedicated account number and virtual Mastercard debit card, allowing you to make card transactions, pay online subscriptions, and direct debits directly out of the Jar.
Track and pay all of your fixed expenses and subscriptions with your 'just for bills card'!
One less hassle and more living in the now!
Stay one step ahead
Splurge guilt-free, yes, we said it, guilt-free! Gain peace of mind knowing all your bills are covered, so you can keep on enjoying life.
We'll notify you when a bill is about to come out and make sure there's enough money in your Bills Jar to cover it. We will also tell you if a bill amount changes. We've got you covered!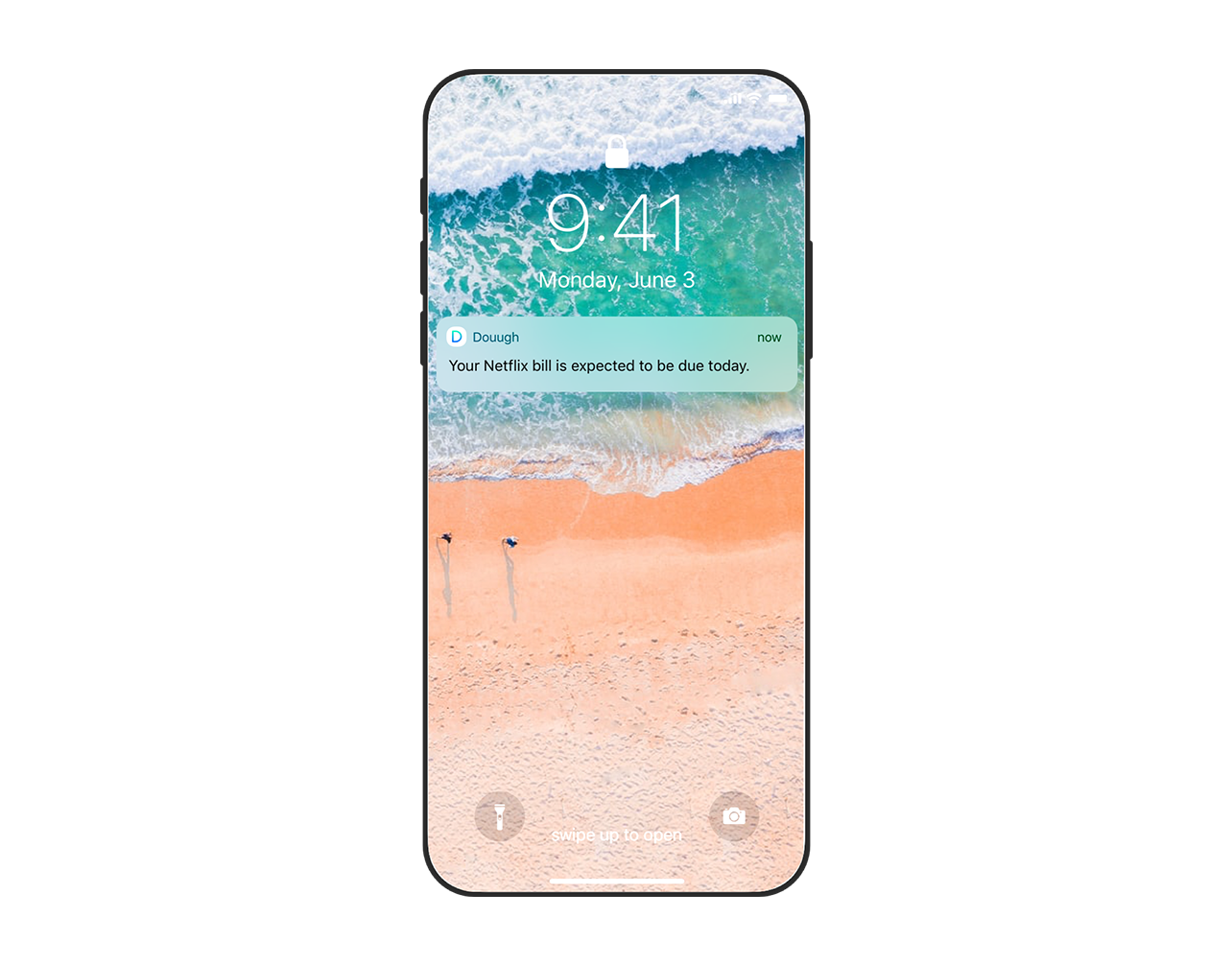 We want to build an app that has all the right tools and features to give you the best visibility of your money. Putting you in control of your spending, saving, and decision-making. Helping to bring you more ways to better manage your money.
It's all part of our mission to make the world a more financially healthier place. Keep an eye out on our blog and social media accounts for more announcements.
Let us know what you think about the new Bills Jar. As always, we love to hear your feedback - got some ideas and suggestions or general feedback? Please email our product team at help@douugh.com. Thanks, Team Douugh.