Investing for a sustainable future
A look into ethical, socially responsible investing how easy it is to do.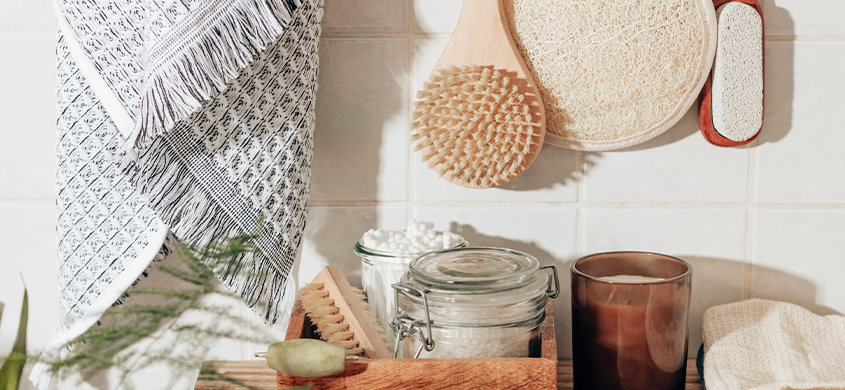 Sustainable Investing, also known as Socially Responsible Investing, Ethical Investing, or ESG Investing, involves investing in businesses that make the world a better place. Its popularity has grown over the past few years, due to more people wanting to lead sustainable lives. Sacrificing your values for returns is so yesterday.
Sustainable businesses can fall into one of the following groups:
they have a positive impact on our world e.g. green tech, which focuses on utilizing solar panels or wind turbines to power businesses

they have a positive community impact e.g.  giving back to the communities they operate in 

they avoid practices involved in damaging our world and society e.g. child labor or greenhouse gas emissions
What does sustainable investing involve?
Sustainable Investing usually embodies 3 factors in decision making - Environmental, Social, and Governance (ESG). These ESG factors are usually broken down into the following:
Environmental: impact on climate change, use of natural resources, contribution to pollution and waste, environmental opportunities, operating in cleantech, controls on pollution/toxins.

Social: practicing human capital management, accepting product liability, challenging stakeholder opinions and rulings, providing social opportunities or community development, integrating diversity and equal employment opportunity, championing human rights, following labor relations.

Governance: following corporate governance standards, practicing good corporate behavior, resolving board issues effectively & efficiently, paying executives what they EARN.
Why is it so popular at the moment?
Demand for Sustainable Investments is being driven by - you guessed it - the millennial generation. This generation is choosing to invest in companies aligned with their values. You can bet that the popularity and demand for sustainable investing is set to grow exponentially, given that Gen Z is reported as being more conscious of where their money is going than millennials1.
Millennials and Gen Z aren't the only driving forces behind the rising market demand for Sustainable Investing. Evolving macro-economic trends are a hidden factor influencing generations, with experts estimating that an additional 2 billion people will inhabit Earth by 20502. 
It sounds crazy, but what does this mean? Put simply, it means an increase in demand for food, energy, and water, with innovative infrastructure improvements needed to address these increases. As people become more aware of their impact on society and the planet, sustainability will be at the forefront of their buying behavior. 
How does it help?
By investors like you, joining forces and supporting sustainable companies, complex problems like child labor and living wages could be? tackled. Sustainable investing is important because investing in progress helps us work towards a brighter future.
The days of sacrificing your values for returns is dead. Sustainable investing is a viable solution to future-proofing both society and your financial wellbeing. Of course, there is a risk as with all investing, but opting for sustainable options reward you in more than monetary value. If you're interested in sustainable investing, but just aren't sure how to get started, think of using a financial app that handles the hassle for you - just like Douugh. For more information on the sustainable investing options we offer, check out our page.
https://www.forbes.com/sites/gregpetro/2021/04/30/gen-z-is-emerging-as-the-sustainability-generation/?sh=3cd73f328699
Advisory services provided by Douugh Wealth LLC, an SEC-registered investment adviser. Brokerage services provided to clients of Douugh Wealth LLC by ©DriveWealth, LLC. DriveWealth is a registered broker dealer, member of FINRA and SIPC.
Investments in securities: Not FDIC Insured - No Bank Guarantee - May Lose Value.
All investing involves risk, including the possible loss of money you invest, and past performance does not guarantee future performance. Before investing, consider your investment objectives and Douugh Wealth's charges and expenses. Douugh Wealth's internet-based advisory services are designed to assist clients in achieving discrete financial goals. They are not intended to provide comprehensive tax advice or financial planning with respect to every aspect of a client's financial situation and do not incorporate specific investments that clients hold elsewhere. For more details, see our Form CRS (Part 3 Relationship Summary), Form ADV Part 2 Brochure, and other disclosures. Not an offer, solicitation of an offer, or advice to buy or sell securities in jurisdictions where Douugh Wealth, LLC is not registered.