Riding the waves of market volatility
As sharemarket volatility looms, investors should remember you can't control everything.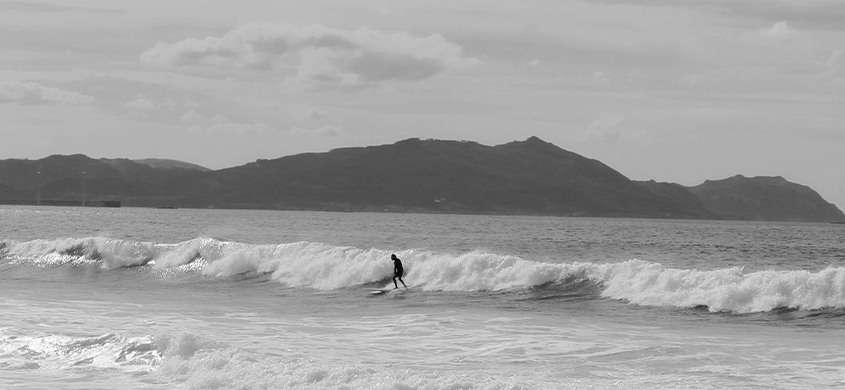 Most decades bring at least one major market correction, and unless you're an experienced investor, panic can quickly set in. Let us soothe your nerves and remind you of some things that are just beyond the limits of your control. Think of the market like the tide, sometimes it rises, and sometimes it falls.
Today, most young investors have never experienced a down or "Bear" market (prolonged price decline). There is no better time than now to rely on experts, let us shoulder the stress and maintain your progression, keeping you on track to achieve your goals. Investing is for the long-term, and riding the waves of volatility with a plan will provide the best opportunity of attaining what you set out to achieve. 
Learning from the past
"The initial period when we see a change in market conditions is always an especially tricky time for investors. Today's view of the future is murky as we see a number of factors, including inflationary, monetary policy, and seasonal factors being made worse by the ongoing impacts of the pandemic.'' says Tom Culver, Global Head of Wealth at Douugh. 
We are currently in an unusual and almost unprecedented market with record low interest rates combined with accelerating inflation, leading to uncertainty surrounding the near-term economic outlook. While market fluctuations are perfectly common, there is uncertainty towards resolving these issues promptly. Due to the low rates - a hangover from the last market correction brought on by the Global Financial Crisis in 2008 - the Federal Reserve now has limited options to combat these problems.
That being said, Douugh isn't predicting a crash or even a major correction at this time and maintains confidence in our approach. As headwinds strengthen due to inflationary
pressures and the prospect of several interest rate rises, taking a balanced approach to portfolio management is vital. A balanced approach is designed to help investors limit losses and preserve cash to maximize future opportunities. 
Looking forward to the future
During periods of market volatility, it's important to remind yourself that investments can lose money. Having a plan implemented off the back of this notion can help maintain confidence in your long-term financial journey. The plan should not simply focus on market prices that are out of your control - but how you will react when faced with changes to them. 
Keep calm and carry on
Douugh has a fantastic team dedicated to making sure you ride the waves of volatility with little worry. If you've got any questions, you can reach out to us via email at help@douugh.com.
Advisory services provided by Douugh Wealth LLC, an SEC-registered investment adviser. Brokerage services provided to clients of Douugh Wealth LLC by ©DriveWealth, LLC. DriveWealth is a registered broker dealer, member of FINRA and SIPC.
Investments in securities: Not FDIC Insured - No Bank Guarantee - May Lose Value.
All investing involves risk, including the possible loss of money you invest, and past performance does not guarantee future performance. Before investing, consider your investment objectives and Douugh Wealth's charges and expenses. Douugh Wealth's internet-based advisory services are designed to assist clients in achieving discrete financial goals. They are not intended to provide comprehensive tax advice or financial planning with respect to every aspect of a client's financial situation and do not incorporate specific investments that clients hold elsewhere. For more details, see our Wrap Fee Program Brochure and Form CRS. Not an offer, solicitation of an offer, or advice to buy or sell securities in jurisdictions where Douugh Wealth, LLC is not registered.