We're excited to show you our new and improved Health Screen, one of many new improvements to come.
We have completely overhauled the Health Screen, which is now simpler and more convenient than ever before in helping you keep track of where you're at with your money.
We're constantly listening to your invaluable feedback on how we can improve Douugh and your overall experience in helping you to live financially healthier. So thank you for all your input to improving Douugh.
So what's changed?
Now you've got a quick snapshot and an easy access overview of your Spending, Jars, Transactions, and Bills all on the one screen. Bringing what's important to you to the forefront.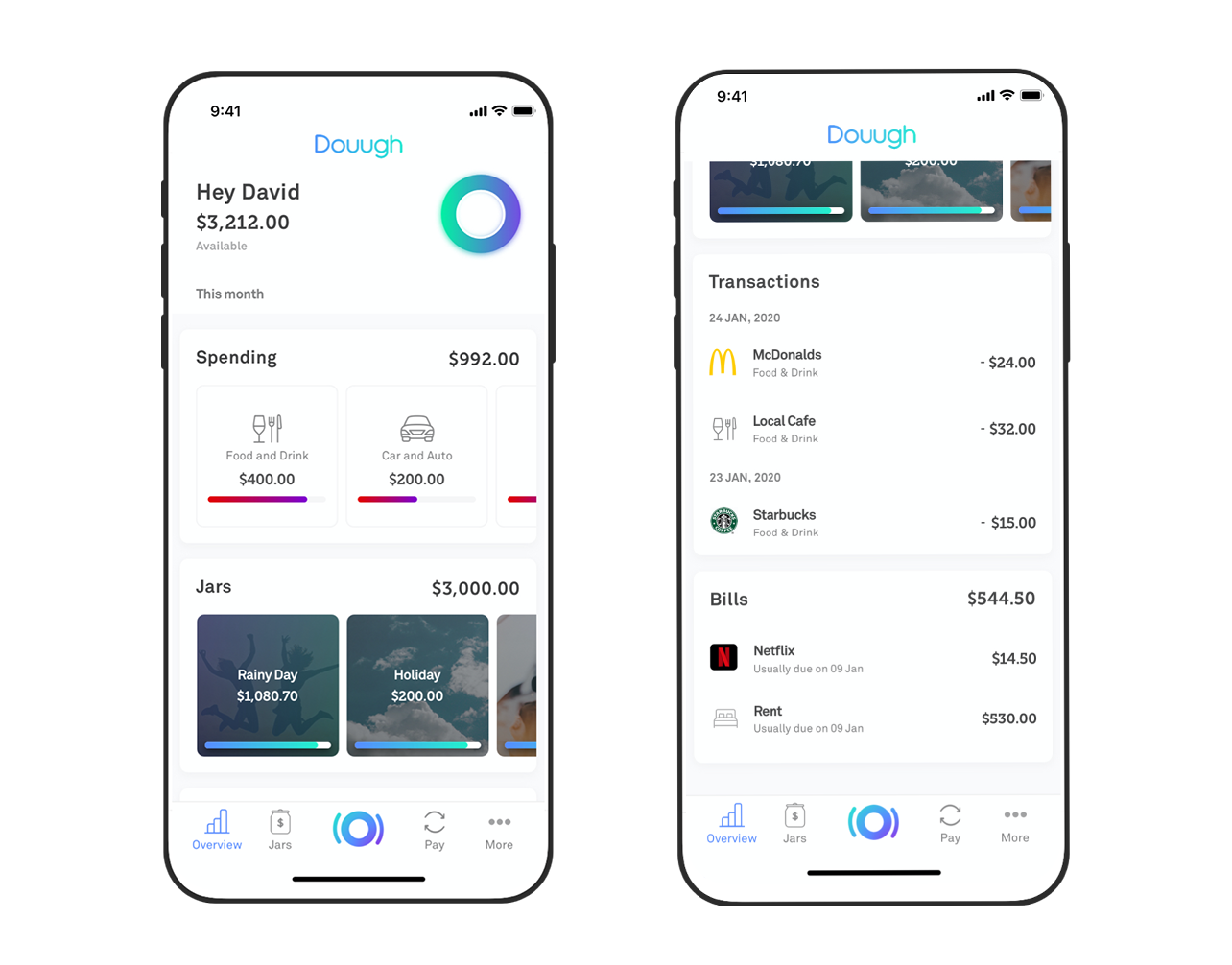 If you're one of our Beta testers, you'll notice the difference as soon as you open the app (and update to the latest version if you haven't already).
The Douugh to come...
We're not done yet! This is only the first phase of our Health Screen refresh - we've got more enhancements coming in the next few months along with other new features and improvements across the Douugh app. Helping to bring you more ways to better manage your money. Keep an eye out on our blog and social media accounts for more announcements.
We want to build an app that has all the right tools and features to give you the best visibility of your money, putting you in control of your spending, saving, and decision making. It's all part of our mission to make the world a more financially healthier place.
As always, we love to hear your feedback - got some ideas and suggestions or general feedback? Please email our product team at help@douugh.com. Thanks, Team Douugh.