Zero-Based Budgeting
Use Zero based budgeting to improve your money habits quickly.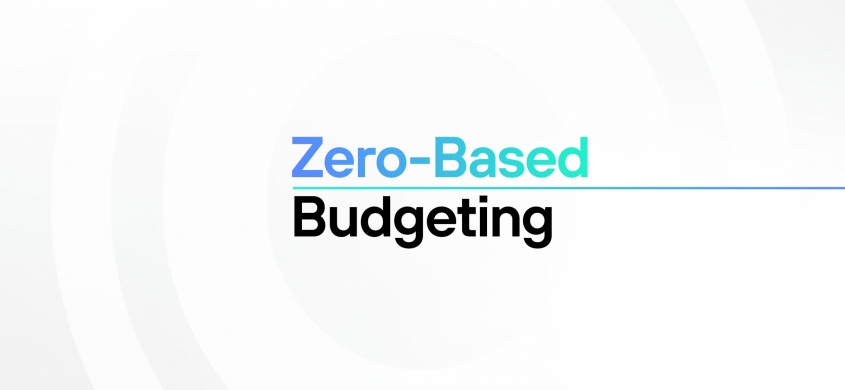 So what's a Zero-based budget?
A zero-based or zero-sum budget is another structured way to budget, which prompts you to spend every dollar, carefully.
We know, sounds a little backward but bear with us while we explain.
How it works
Hopefully, your incomings exceed your normal expenses i.e. salary, shares, side hustle etc. Generally, with other budgeting methods, the aim is to save as much as you can between income and expenses, but not with this one.
The zero-based budget involves distributing money between different expense categories, designating every dollar you have to a purpose. You no longer have to resist spending money, just give it a purpose! Sounds easy enough, you'll know you've done it right when your account shows zero.
Zero-based budget example
Bi-weekly income: $3,460
The good and the bad of zero-based budgeting
Good
Keeps you on top of how much money flows in and out of your account Helps prevent you from spending what you don't have Can be tailored to suit your needs and wants
Bad
You'll need quite a bit of time to put it together Closely and consistently monitor your spending Isn't suited to people with irregular or unpredictable income
It's not for everyone!
Not all budget methods suit everyone. Zero-based budgeting is just one of many solutions, check out these other budgeting solutions to find one that fits. Douugh offers flexibility to match your goals and needs, whatever budget you choose we help make it easier to manage your money.
Get set up
Once you've sorted your income and expenses, it's time to get set up, and you can do this with Douugh. Having your income and expenses all in one place makes it a lot easier to stay on track and reach your goals. We want to help you to change your relationship with money while constantly finding opportunities to get you ahead of the curve and on a path to financial freedom.
Get started straight away, just get your direct deposit paid automatically into your Douugh checking account. From there, you can start creating Savings Jars, separate your bills in Bills Jar, and start living financially healthier.
If you don't know where to start with sorting your budget Douugh can do the hard work for you with Autopilot and Bills Jar.